How to Start a Programming Blog in 2020?
Information is a precious resource. An expert in a certain field has a valuable asset. One of the fastest ways to share knowledge is to start a blog. Therefore, in this article, we are going to tell you How to Start a Programming Blog in 2020?
Blogging became an occupation. Bloggers earn money, gain reputation, become a part of the credible communities. Blogging is a way to expand a network, create a self-brand, and fulfill the ideas.
It's possible to start a blog no matter what are your knowledge and niche. Speaking of programming blogs, starting one is even easier. In a world of technologies, people emphasize on the web developer's portals.
You can become the next Scott Hanselman or Ray Wenderlich. For now, you have some knowledge of programming and experience. The next step lies in wrapping it up in appealing packing and presenting to readers.
In this article, you find out a detailed guide on how to build a programming blog. We will review 6 important How to's:
Find the best hosting;
Register a domain;
Choose a platform for blogging;
Buy a fitting theme;
Choose the plugins;
Wrap up the content in that appealing packing.
If you still doubt the importance of starting a programming blog, read the next passage. If you can't wait to tread the blogging path, move forward.
In case, you are looking for a cheap and reliable hosting solution for your small business. The big hosting providers like GoDaddy or HostGator are too expensive, and the cheaper alternatives like Bluehost are unreliable. Togglebox offers a reliable, cheap cloud hosting service that is backed by our 24/7 support. Our experienced engineers will help you get up and running in no time!
Why Starting a Programming Blog makes Sense?
A blog is a good way to earn money with your knowledge. It can become a source of leads. After you gain some reputation and audience, you can start selling products. You can work with brands. You can get job offers.
I heard stories when web developers got job offers after employers read their blogs. It's logical since a blog is a presentation of your skills and knowledge.
Here are more reasons to start a programming blog.
One of the best ways to get the topic is to explain it. A blog should be a reliable source of information. That's why it's better to make research. An expert has to be responsible for the information he/she shares.
Thus, with every next article, you will go deeper into details. It's good for your understanding of the topic.
You contribute to your career.
A blog can become a starting point for new connections and leads. An expert gets freelancing, consulting, or job offers.
You present your projects.
Your blog is a platform for presenting the projects. Yes, you can share your code on GitHub. Still, its conception limits you in expressing your thoughts and comments.
Your blog is your territory. There, you can talk about your work in-depth.
Also, you can get real feedback about your projects. The audience of such blogs contains users, beginning and skilled web developers. They look at the project from different perspectives. As a result, you can get a broad range of views.
You show your communication skills.
In a blog, you can put your code into words. Sociable people gather around readers and potential employers. A blog isn't about being just an expert. It's about being a human.
I hope that you got the importance of programming blogs now.
Another question is how to make a good one. Let's figure it out right now.
How to Choose the Hosting
There is no point to explain to a web developer the importance of hosting, right? Still, it's not always easy to choose one. From my experience, I picked up 5 worthy options. But if you are looking for expert advice, you can check out https://hostadvice.com/ and find which hosting providers are best rated.
When choosing the hosting, pay attention to the next things:
Uptime (99.9% and more);
Storage and bandwidth;
Security (SSL certificate);
Load time;
Backups;
Client support;
Way to upgrade the plan.
Choosing 5 hosting companies was hard. You can always find something good for YOU. The choice of hosting depends on the size of the website, the number of visitors, the purpose. Still, let's consider at least 5 reliable options.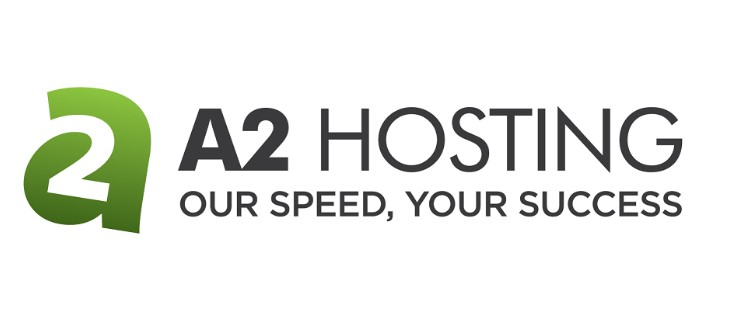 The company specializes in high-performance hosting. You can find WordPress, Shared, VPS, Dedicated, Reseller plans. Other features:
20X faster turbo servers;
99.9% uptime;
Free SSL certificates;
24/7/365 support;
SwiftServer Platform.
The pricing policy is quite affordable.
Aspiration Hosting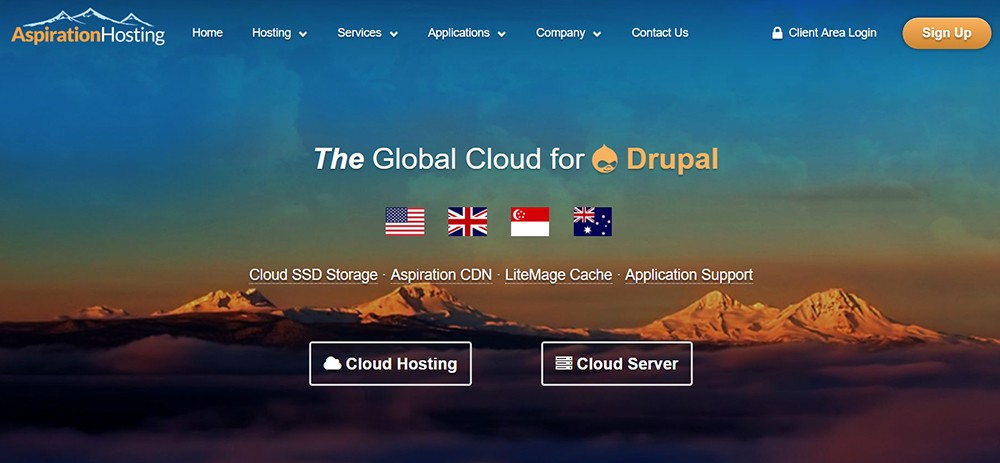 Aspiration offers high-performance Cloud services. Main features:
SSD drives;
LiteSpeed and LiteMage caches (fast load time);
Free CDN;
Unmetered bandwidth;
99.9% uptime;
Website transfer;
24/7/365 support.
You can check out the prices here.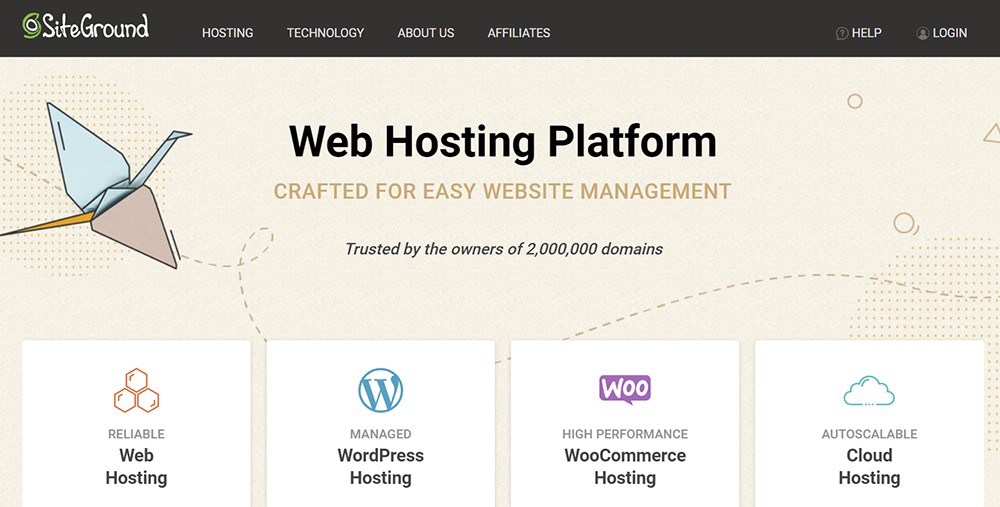 You can host a new website or transfer an existing one with SiteGround. A well-known company offers:
An automatic WordPress Migrator;
A WordPress auto-updater;
Backups every day;
Free SSL certificates;
CDN and caching;
WP-CLI;
Unlimited traffic;
Free email accounts;
24/7/365 technical support.
The prices are quite low.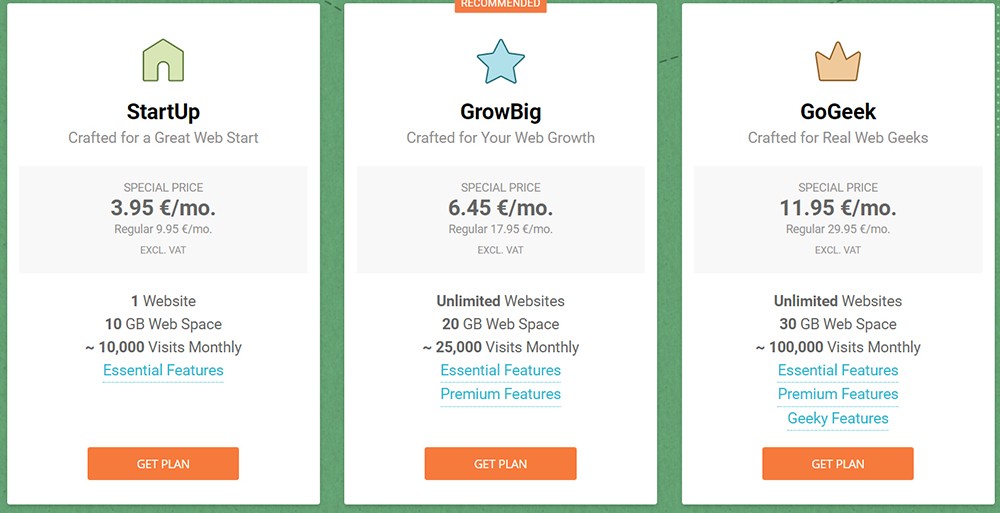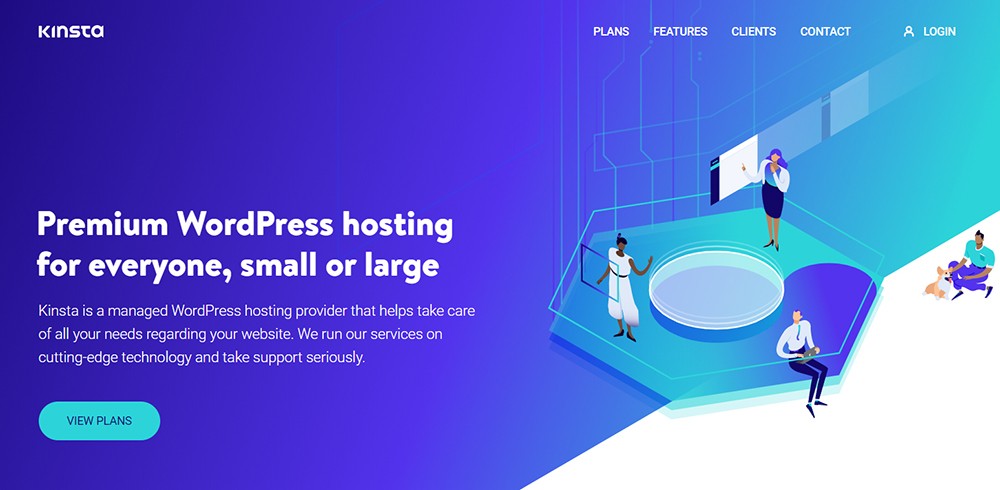 Fast load times, scalability and security are major Kinsta's pros. Other features:
Free website migrations;
Free SSL certificates and CDN;
Automatic backups;
WP-CLI and SSH access;
24/7 uptime monitoring;
Performance analysis;
24/7/365 support.
WordPress hosting company offers many plans.
DreamHost offers:
WordPress hosting;
Shared, VPS, and dedicated hosting;
Cloud hosting;
Website builder.
Nonprofits can get a free shared website. Besides, the company offers commercial services. Among its advantages are:
Own control panel;
Fast SSDs;
Free SSL certificates;
24/7/365 support.
Prices for the plans are here.
I would also offer taking up such companies as FlyWheel, Hostinger, and InMotion.
How to Register a Domain
Before looking for the services to register a domain name, check out your hosting plan. Such companies as BlueHost offer a free domain name for one year. If your plan doesn't have this option, dozens of services do.
Keep in mind that in all cases you will have to renew a name every year. It costs around $10.
These services will register a domain name.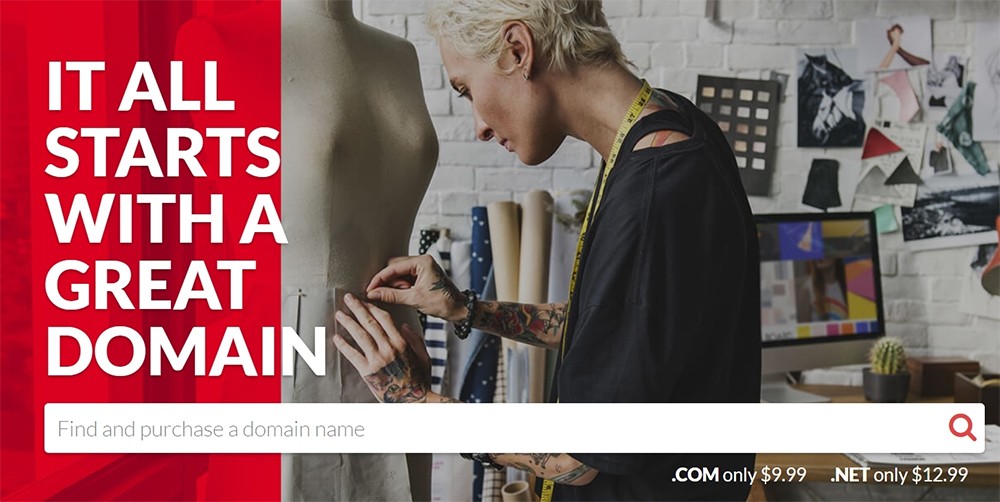 This is one of the oldest services. It allows registering all TLDs and ccTLDs. Its domain search tool is handy. It also shows premium names. It has management tools:
Private registration with privacy protection;
Bulk registration;
Easy transfers;
Simple DNS control;
Free email account.
This is a nice choice if you need a domain name without hosting.
With Google Domains, you can either create a new name or transfer an existing one. After, you can manage it. It doesn't offer any other services such as hosting. Still, it integrates well with such products as Google Apps. You can use it for storage, email, records.
Besides, Google runs one of the best DNS servers. Thus, the websites have high speed and security.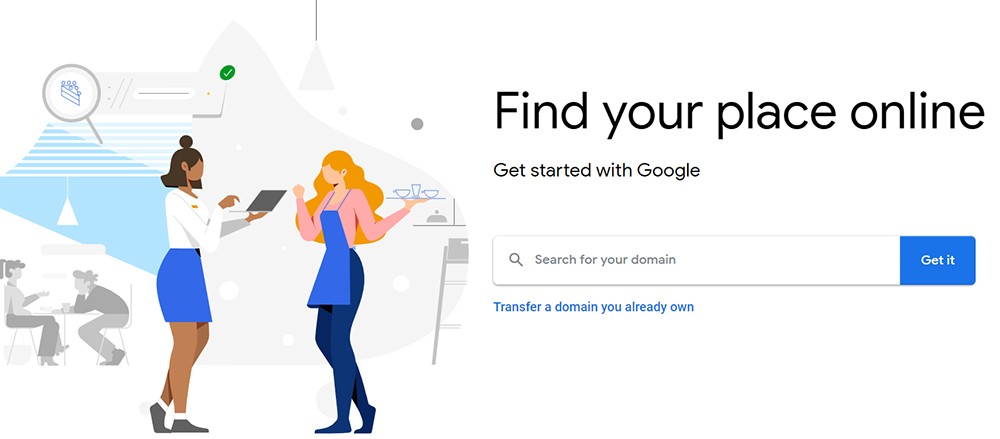 The tool has an easy to use interface.
Google Domains have a transparent pricing policy.

It's one of the most popular domain name registrars. You can register a new name or transfer an existing one. Namecheap is affordable and easy to use. You can find a detailed guideline on how to register and manage a domain name.
How to Choose a Platform for Blogging
When it comes to choosing a system for working with content, you have plenty of options. For instance, you can consider Wix, Squarespace, or similar website builders. In comparison to CMS though, they have fewer features. For example, WordPress has a set of great SEO tools.
You can create a website with website builders. Still, they might limit your further editing steps.
CMSs have advantages:
Easy to use. Unlike with HTML website, you don't have to deal with code. All systems have a drag-and-drop nature.
A rich set of tools.
Large communities that create modules. It saves time because you don't have to create a design from scratch. It's possible to use an existing one.
So, I would recommend using one of the CMSs. Now, let's consider 3 popular options.

WordPress is the most popular CMS. It powers 34% of the websites. As you see, it's a 4% rise from the previous year. It combines both simplicity and rich functionality.
It has a rich collection of themes for all niches. In total, it has 30,000+ themes. You can find multipurpose solutions. Plus, it has many essential plugins.
You don't have to have any experience of website building to start a blog.
Still, Joomla or Drupal fit for complex projects better.
Drupal is an enterprise-level CMS. It has more powerful tools than WordPress. Plus, it needs less memory. It means a lot to the site performance and load. It has premium portals and enterprise-level security.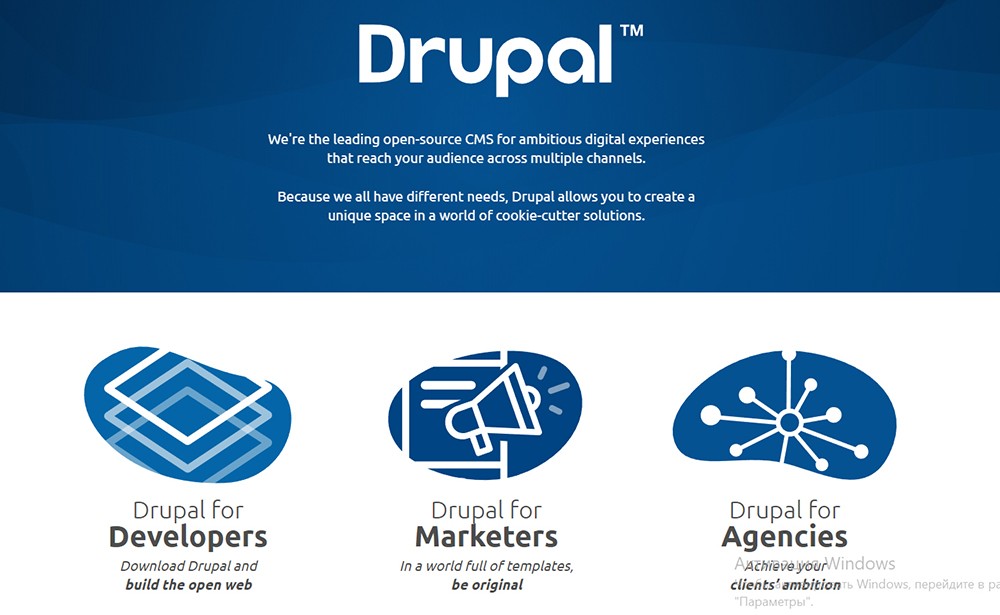 Still, it's harder for beginners to use. If you are a developer, you will be capable to figure out complex functionality.
So, it's good for complex projects and skilled web developers.
Comparing all three CMSs, Joomla falls between. It has some advanced features similar to Drupal's. Alongside this, it isn't that tricky in use.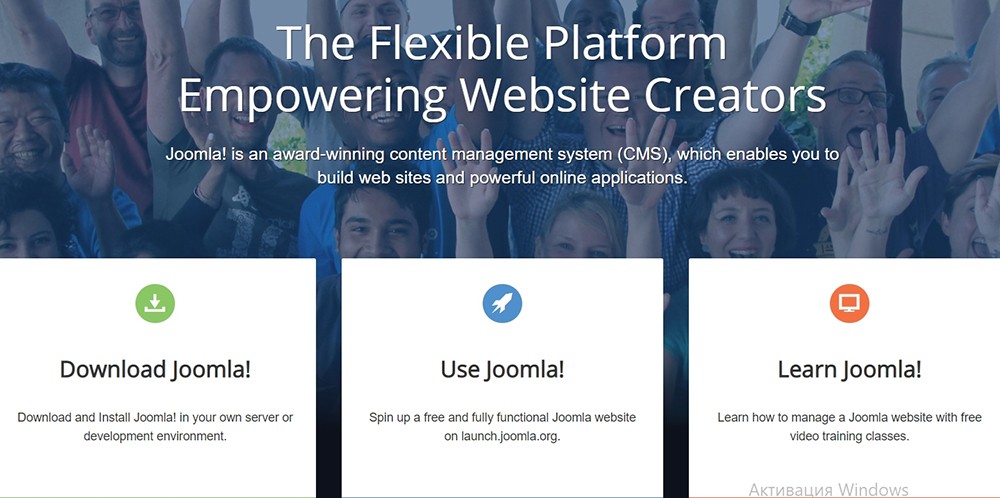 In comparison to WordPress, it has fewer themes and add-ons. It's still a nice choice for creating a programming website.
One more option is Novi Builder. It's an HTML website builder. It has a drag-and-drop nature. Still, it's possible to work with code for advanced changes. It offers: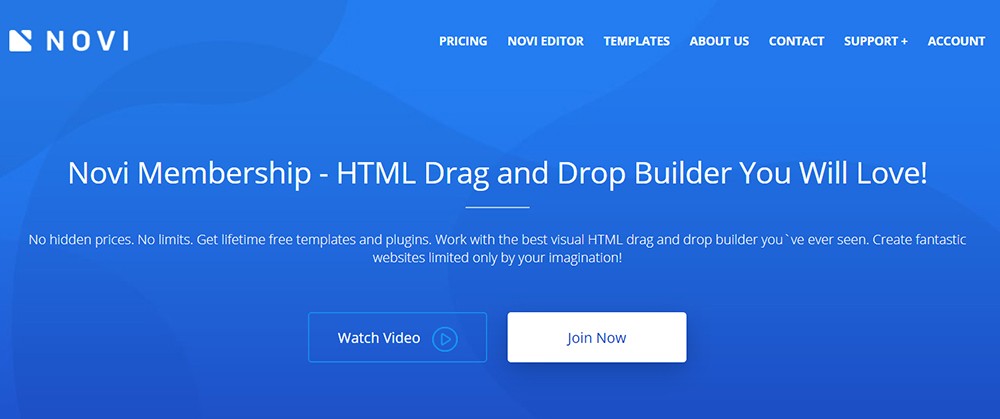 Novi is suitable for:
Developers and freelancers;
Template authors;
Startups and entrepreneurs.
I can't say which CMS is better for you. It comes to a question of taste. I would recommend checking out more detailed reviews of each variant. A thorough overview might help you to make the right choice.
Where to Find Themes and Plugins?
WordPress stands for the most extensive CMSs. Plus, most of the website owners chose it. So, let's talk about sources of themes and plugins for a WordPress site.
#1 Official WordPress directory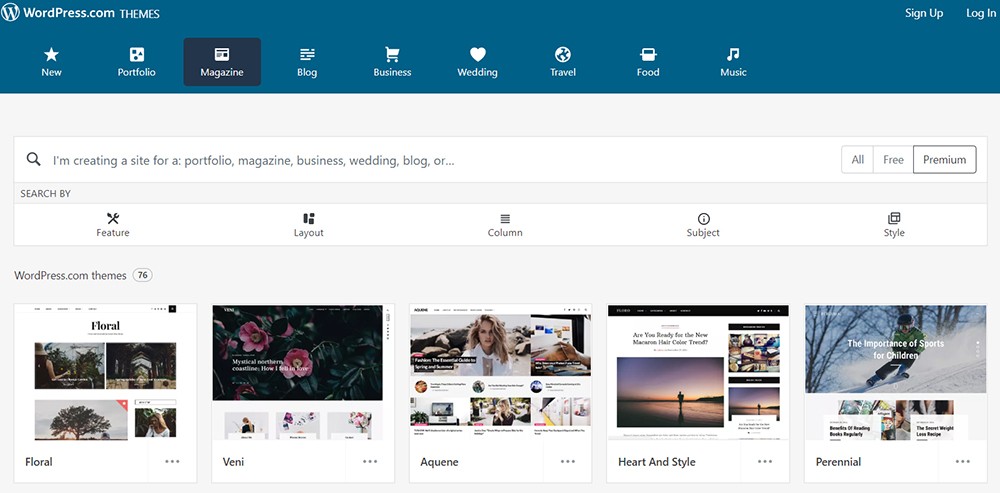 You can check out official themes and plugins libraries on wordpress.com and wordpress.org. The libraries have free and premium options. Still, the choice is not rich. The next websites offer unique items.
Marketplaces
Many marketplaces such as TemplateMonster offer WordPress themes and plugins. You will find solutions for micro-niches and multipurpose variants. There are free WordPress themes and premium ones.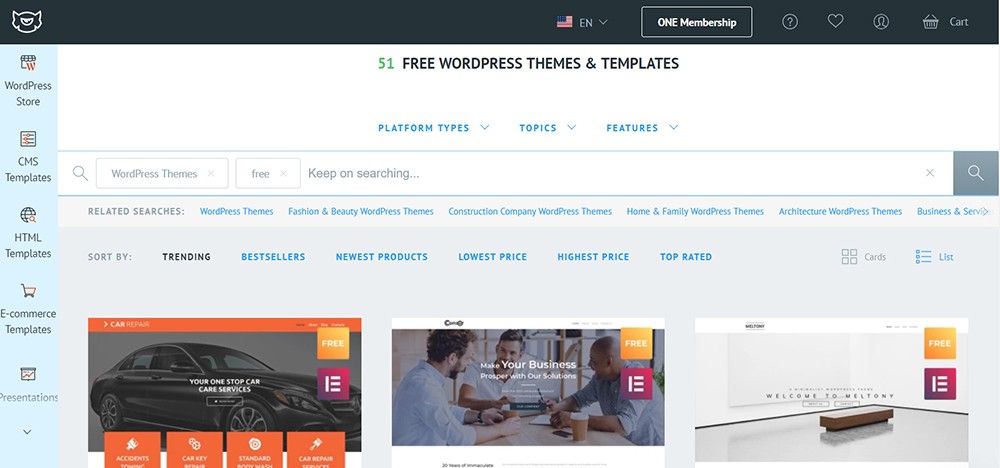 It's possible to narrow the criteria of the search and find suitable themes.
On the Internet, dozens of sites with WordPress themes and plugins exist. One of the oldest ones is WPZoom. It specializes in premium products. The prices are quite low though.
The themes are customizable. They are compatible with handy page builders. They have a drag-and-drop nature. As a developer, you save time while building and editing a website.
The last step is to organize the content. It includes easy navigation. Don't puzzle your readers. Pay attention to the menus. They should gather all posts in a logical way (dates, themes, authors, etc.).
Programming Blogs Examples
Here are a couple of programming blogs that could inspire you:
So, I guess you got enough information to make your first steps in starting a programming blog. I wish you inspiration and active readers!