How to Delete/Uninstall Application in MacOS Catalina 10.15?
You might install macOS Catalina 10.15 on virtualization software like Virtualbox and Vmware or on your physical computer. because you know Mac OS Catalina is the latest version of MacOS and this operating system is off the hook and having lots of handy features, in this case, you want to try Mac OS Catalina. Afterward, you have installed several programs and applications that are required for you. when time goes by, you are facing issues with those applications like (Displaying ads, Spam, working slow, and etc) then you want to remove those applications and you don't know how to do it. Therefore, in this article, I am going to guide you How to Delete/Uninstall Application in MacOS Catalina 10.15. 
To have such applications in your MacOS Catalina is not good for your operating system because it might damage your whole computer or operating system. However, to uninstall application in MacOS is not that much hard that you are thinking, it is so easy and simple. there is some useful method that you can delete or uninstall application in MacOS Catalina which I will show you in this article.
Before moving on, I request you all and I need your beautiful support please like the Techbland Facebook page for more product updates.
How to Delete/Uninstall Application in MacOS Catalina 10.15
You can uninstall application in three ways which I will show you one by one. So, you will learn three methods to delete or uninstall applications in Mac OS Catalina 10.15. So those methods are very easy and off the hook.
Method 1: Uninstall Applications Manually
To uninstall applications manually you will need to know and understand the MacOS Catalog system and it will take a bit longer. However, if you are new in MacOS then you should learn about Mac hidden library files if you don't know then uninstalling your files might be removed accidentally. Moreover, below are the steps to uninstall applications manually.
Go to Finder and open the Application folder.
Locate the application that you want to uninstall and move it to trash. This step removes the service files of the app that you have just deleted.
Open Finder, select "Go" and "Go to folder". Check for app remains in the sub-folders. Some common file storage that you should check include;
/Library/Application Support
/Library/Caches
/Library/Logs
/Library/Preferences
/Library/PreferencePanes
/Library/StartupItems
/Library/Cookies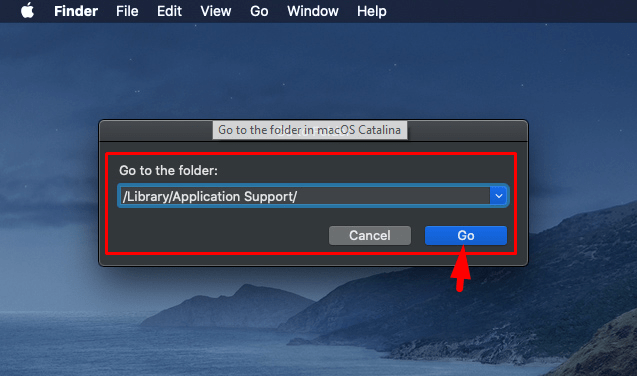 Method 2: Use Provided Uninstallers
Well, some app developer personally provides uninstallers for their applications.  However, these sorts of uninstallers come with Mac application that is downloaded from the internet. this uninstaller does not appear on the launchpad, you can find it in apps folder in Finder if the application has the installer. Therefore, you can find it in the Apple Menu and Preferences. So, open the file and follow all the instructions process to uninstall the application. However, each application has its own steps and interface to uninstall the application. this is the second method that you can completely uninstall any application.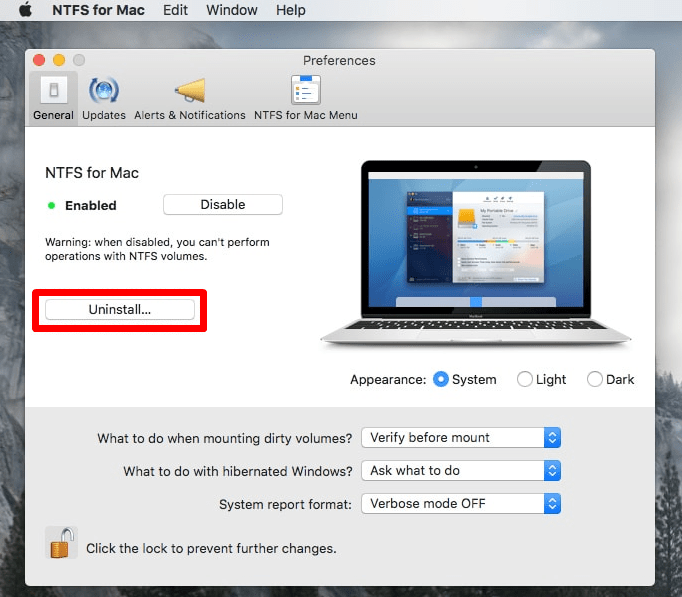 Method 3: Use Third-Party Software
The two methods that you learn about it and now you have some idea how to remove or uninstall any apps in MacOS Catalina. So, if these two methods won't work for you then follow the third method. However, some application doesn't have their own uninstaller, therefore, you need to use third-party software to completely uninstall the application. for Mac application, you have CleanMyMac software. actually, this application is especially for Mac where you can easily uninstall the application. Therefore, download and install Clean My Mac software in your MacOS Catalina and follow the below steps.
The picture you see above is CleanMyMac software, So, if you have installed the software already and you want to uninstall the application then follow the below instructions.
Firstly, open the software.
Now from the left menu under Applications click the Uninstaller option.
Once you click, then you will see all the applications that you installed in MacOS Catalina. Therefore, select the application (you can select more than one application) you want to uninstall by checking the checkbox next to them.
In the final step, click the Uninstall option at the bottom of the CleanMyMac software window to completely uninstall all the selected applications.
With these steps on CleanMyMac software, you can uninstall all the selected apps that you have select for uninstalling. This software will remove all the files related to the application and it will completely uninstall the applications. However, CleanMyMac does not uninstall obligatory applications due to restrictions of Mac Operating System. But again with this software, you can reset the application to their default position.
Related Articles:
Conclusion
That's all about How to Delete/Uninstall Application in MacOS Catalina 10.15. And you learn three methods to completely uninstall unwanted applications. So, follow the steps and methods. If you get any confusion and question then feel free to ask me in the comment box. Furthermore, never forget to give your feedback if you like the article.