How to Reset Forgotten Password of MacOS Mojave – Easiest Way
You might install macOS Mojave on your physical computer or even you installed Mac OS Mojave on virtualization software like Virtualbox or Vmware. So, during the installation, you must set up a password to protect your system and files but unfortunately, after a few days, you will forget your admin password and ranking your mind to recall the password. So, you will not find the password and you need to reset the forgotten password. However, you might have no idea how to reset your password. Therefore, in here I will walk you on How to Reset the Forgotten Password of macOS Mojave. 
If you don't use a password manager or you haven't noted your own yet, then hands down you will forget those complex passwords which is difficult to remember. Although, if you forget your password then needless to say you will not access to your Mac. to access to your Mac you need to find your password or reset your password So if you don't know then don't worry in here I will guide you with easy steps or methods on how to reset forgotten password of macOS Mojave.
Now I'm also facing such problems and I need to reset my own macOS Mojave password and I thought why we should not do it together. So, let's get started
Reset Forgotten Password of macOS Mojave
So, here I will show you three steps that you can reset your forgotten Mac password and those methods are handy and easy. However, the methods you will learn in this article will work for macOS Mojave (all versions), macOS High Sierra, OSX 10.11 El Capitan, OSX 10.10 Yosemite, OSX 10.9 Mavericks, and OSX 10.8. Therefore, if you are using any of this operating system and you need to reset your password then hands down these methods will work for you. So, let's have a look at the 1st method.
1st Method:- using your Apple Id
The first method or step to reset forgotten passwords is quite easy and simple. Well, you can reset your password with your Apple Id if you sign in. On the other hand, if you have not login with your Apple ID then you can not reset your password with this method. for that, you have other methods to solves your problems.
So, if you enter the wrong password more then three times during the Mac login or boot screen then at that time use the Password Hint. While you use the password hint then you will get a message that says If you forgot your password you can reset it using your Apple ID. Therefore, click on this > arrow icon and start your reset password using Apple Id.
After that, you will see the picture that it will ask you to enter the required data where you use it during login for iTunes, App Store, and iCloud. So, now click on the Reset Password.
At the last step, provide your new password and confirm it to use for the next login time. So, it was our first method that you can reset your forgotten password and this method is so simple and easy where any Mac User can go with it if they have already created Apple ID.
2nd Method:- Reset forgotten password using Terminal
In the second step, you will learn to reset the password using the terminal and there will be a simple step to do that, So, once you are in recovery mode then from the menu go to Utilities and click on the Terminal option.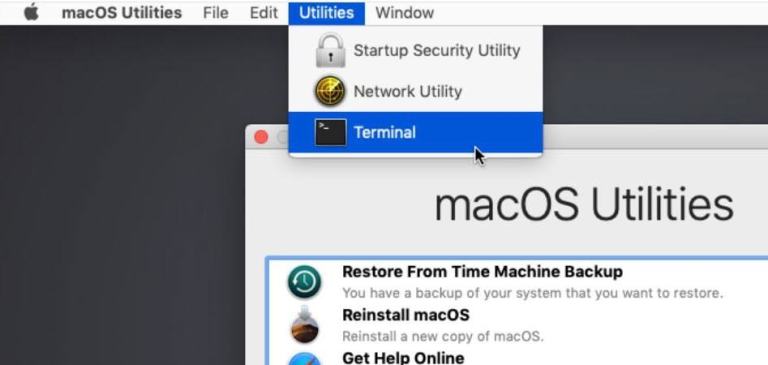 After that, you need to give one command which is resetpassword and doesn't give space between two words and press Enter.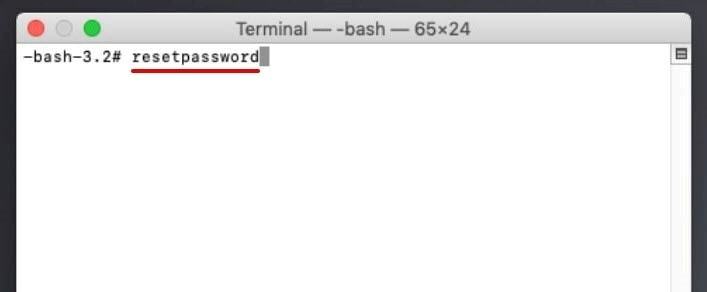 Then you will see the password reset tools without asking your old password, So, here enter your new password then confirm your password and provide a password hint and click on the Next button.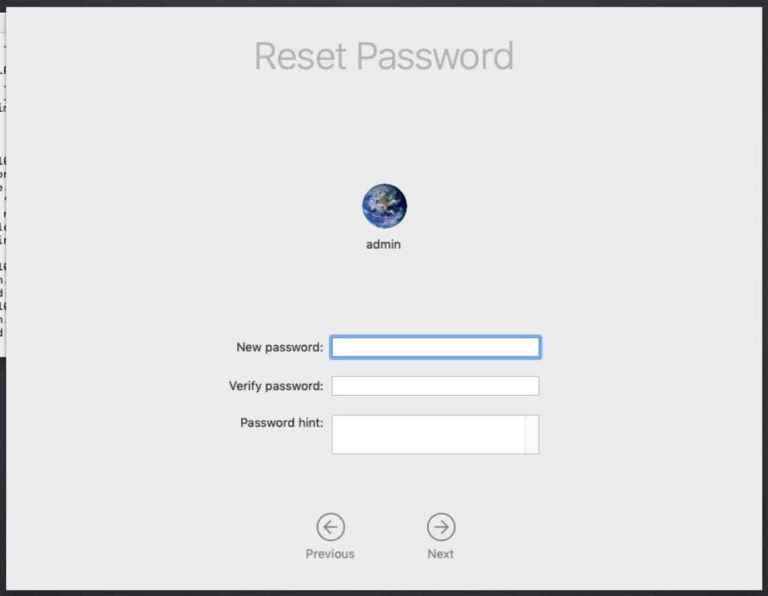 So, your new password has been reset and it will ask you to restart and sign in with your new password.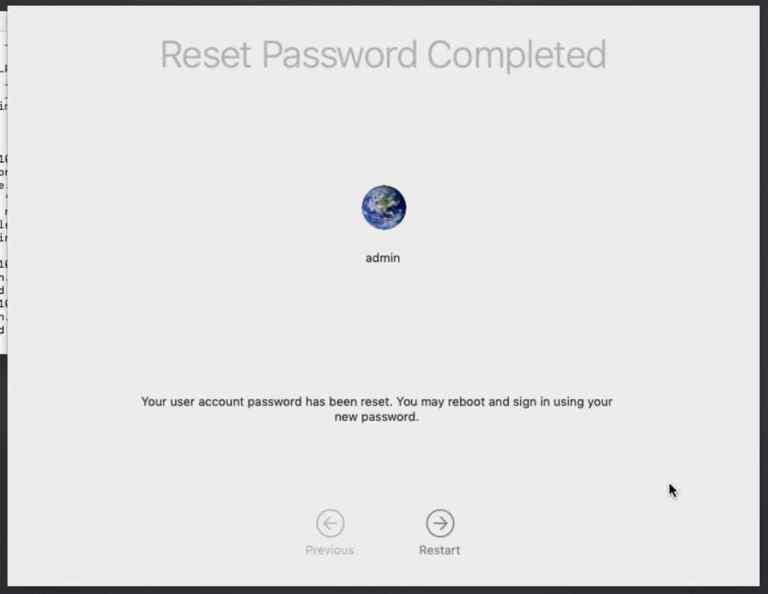 3rd Method:- Reset Your Forgotten Password Using the Single-User Mode
Last step and very easy method that you will learn in a few seconds. Well, in here I will guide you to reset your password using the single-user mode, as you know, there is a multi-user operating system like macOS X, Linux, and many more that comes with a mode that boots into a single superuser account. However, I should let you know that this single-user mode used mostly for maintenance purposes. So, now let's reset our forgotten password using single-user mode. Therefore, below are the instructions that you can do it easily.
At first, you need to access the single-user mode. For that, you need to hold the Command key and S on startup.
After that, you need to type "mount –UW /" and hit enter.
Then type "launchctl load /System/Library/LaunchDaemons/com.apple.opendirectoryd.plist" and after that hit enter.
While you get there then you need to type "passwd [username]" and hit enter.

Here replace [username] with the name of your account.

At last, reset your password.
Then you need to reboot your system, therefore, type "reboot" and hit enter.
Now you have been reset your new password and now log in with your new admin password.
Conclusion
In this article, you learn 3 methods to reset the forgotten password of macOS Mojave and moreover, with these methods, you can reset any Mac operating system because these methods will work. So, whenever, you forget your password and you need to reset the forgotten password then hands down come to this article and apply one of this method. Moreover, if you know any other method then please let us know.