How To Root Android Phones Without PC (100%) Working
Hello, viewers today I am here with my new article which is about How To Root Android Phones Without PC. I know you are looking for the ultimate ways to root your android phone without a computer. Although there are lots of free software to root your Android, the software that I am going to tell you is head and shoulder above the rest. it is free and handy even a beginner can use this software. so the software is KingRoot.
KingRoot is the best option for rooting a phone as it is the most secure and reliable app to download on the phone. Unlike other rooted apps, it works for every type of Android phone whether it is Samsung or Google Phone. After rooting your phone with KingoRoot, you will get admin access to your phone which helps you to alter any setting of your phone.
Why we should use King Root
king root will unlock the hidden feature to install the apps because sometimes when you want to install any app the operating system will give an error if your phone is rooted the phone will not give the error.
Automate everything, it will help that like 3G,4G, GPs, and will speed up your phone.
Boosts up your phone speed, and battery life, you are lots of things that your smartphone should work fast, and the battery should save the more charge. If your phone is rooted so you don't need to do that all things.
block useless ads from the phone.
How to Download King Root on Android
Step 1. You can download it from its official website, just go to google and search for king root.apk then press enter button. or you can simply download it from below the link.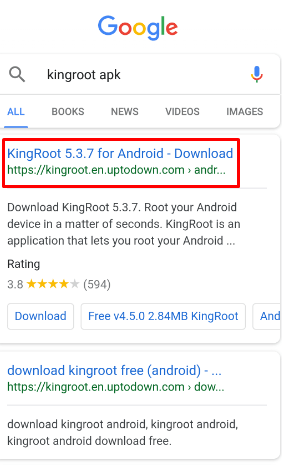 Step 2. after that click on the latest version to download its latest version.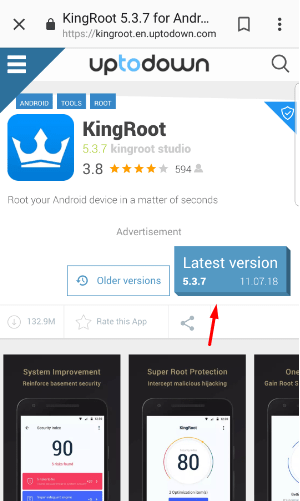 Step 3. then click on the Download button to start downloading the file.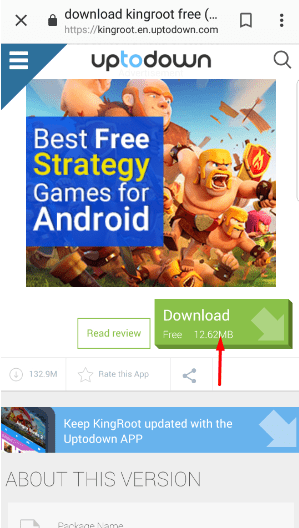 so now you have downloaded King Root App successfully on your android. therefore you can use it from now just you need to install it on your android. here is step by step the installation of King Root App.
Install King Root to Root Android Phone
Step 1. if your installation gets blocked during the process, then enable the "Unknown Sources" from the Security menu.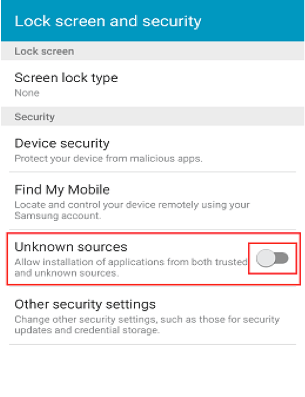 Step 2. Once again you need to download the file from its official website and install it on your android.
Step 3. Now, open the app and tap on the "Try It" to enter into its main interface. To get the root access on your phone, tap on the "Get Now".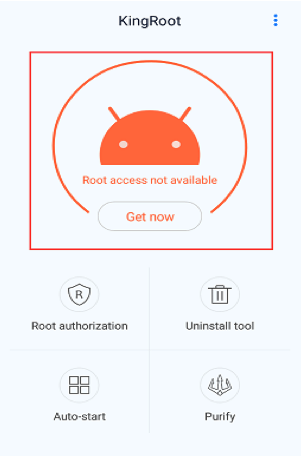 Step 4. Finally, the rooting process will begin and within a few minutes, your phone will be get rooted without a computer. and after a few minutes, you will see the result.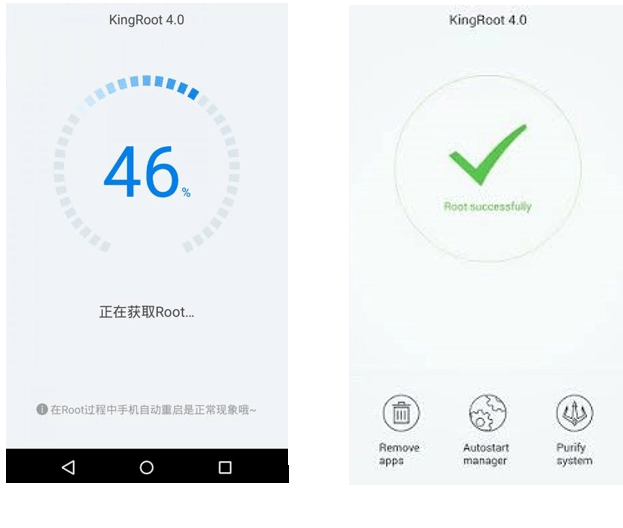 Advantages and Disadvantages of Rooting your device
As a result of rooting your android here, I will tell you about the Advantages and Disadvantages of Rooting your device. You have to know about its advantages and disadvantages before using any software because it is necessary to get knowledge of the software.
Advantages of King Root to Root Android Phone
here are many advantages of King Root App that you have to before download, installing and using this software.
You will have unlimited control over your phone and opens a world of possibility.
Almost on some devices rooting your mobile will enable setting which has been disabled previously.
It will give you the ability to install specialized tools and extra features that will improve your android devices, performance and most of the apps for rooted devices will make for you a way to reach what you want into.
Disadvantages of King Root to Root Android Phone
In the above, you get about the advantages that what benefits it has to use it. so now let's know about its disadvantages.
Void your device warranty: if you root your android device almost you will insecure and void your device warranty.
Security hazards or dangers: Your system will be open and no protection will be in your device, so your device can be hacked easily and your data can be stolen by someone. Almost it depends on which services and apps you are using on your android device.
Paralyzed Apps: Most security attentive apps and services won't work on devices that have been rooted.
Read Next:
In Conclusion
In this article, I have mentioned the best method on How To Root Android Phones Without PC by using King Root software. and you have learned deeply about its advantages and disadvantages that every person should know before using any kind of software. Secondly, if you get any kind of confusion or questions then feel free to leave comments.