How To Hack Wifi Password on Android & IOS
How To Hack Wifi Password on Android & IOS: Hello friends, In this tutorial We will show you how to hack wifi password easily using the best software. although I know you are searching quite a few about how to hack wifi, it does not matter whether to hack neighbors wifi or friends. but you want to hack because while you are in office, friends home, or anywhere else but you prefer to use the internet. The Internet is in high demand every one wants to access the internet. because the internet has now become a part of our life.
How To Unlock iCloud Activation Lock In All iPhones How to Change Password of Android Phone
Secondly There are many videos and website which they are telling you about how to hack wifi password but it doesn't work so far besides that if you search about hacking wifi so you will get millions of result but the problem is here that none of them will work for you, don't worry here I bring the best software for you to hack easily and in short period of time. so let's start now.
Hack Wifi Password With GWPA Finder Software
You can hack wifi through this software, it is so easy and handy method to hack. Open play store in Android and App Store in IOS and search for GWPA Finder and click on the install button. now open the software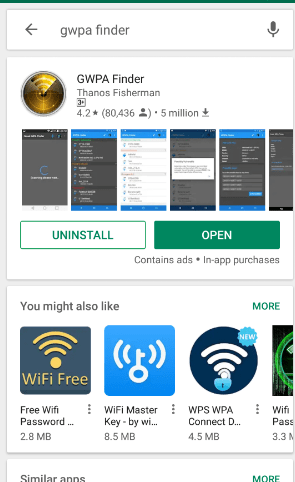 Hack Wifi Password Step By Step
Step 1. after you opened the software then it will ask you for your location. click on the allow button that GWPA Finder access to this device location.
Why do you need to On your location? because if you On your location than GWPA Finder will easily find wifi which is near to you. in order to find wifi that you want to hack its password.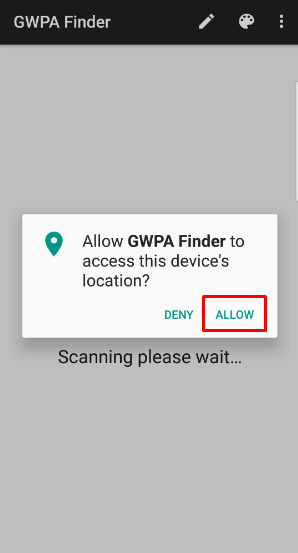 Select Network To Hack Wifi Password
Step 2. here I find two wifi which is near to me but I will hack the PTCl-BB which is inside the red rectangle. click on the wifi name to open it.
before going through this step you need to know the differences between the default password and User set password.
default password: the very first password of wifi.
User set password: a changed password.
This wifi can be a default password. (how do I know?) its because the name of the wifi network gives you an idea about whether it has a default password or changed password.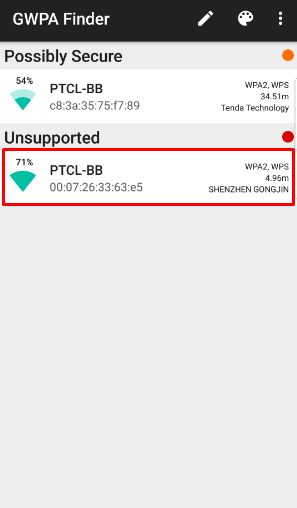 So before trying to connect to the network, using this method try to guess whether it has a default password or changed password. if you can't guess then give it a shot. it will work out.
Hack Wifi Password With BSSID
Step 3. here you need to look at the BSSID and on the right side, you will see a number. What does that number mean? it means that after the 4 digit other numbers are the wifi password and only you need to substruct 1 from the last digit. like 263363e5 now substruct 1 from 5 which will be 4 like 263363e4. now copy this number and paste on the wifi password and connect the network.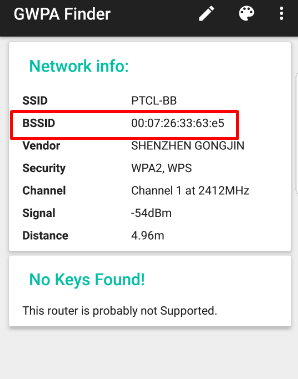 Connect To Network
Step 4. in here you may see that for now I am not connected to any network, so now what I will do that I will paste the password and connect it to the network.
congratulation I had connected to the network successfully.
Best Video Converter Free Software for Windows & Mac
In Conclusion
In this tutorial, you learned about How To Hack Wifi Password on Android & IOS. this is the easiest method you have not seen till now just believe on the methodology and try it once it will work out. as you get that we hacked a wifi password successfully through this software. but again if you get any kind of questions then feel free to leave comments.