How to Create a Bootable USB by CMD (Windows) without any software
Hi, Friends in this article I am going to share a new feature of Microsoft Windows which is very helpful for installing the operating systems. You should know this feature because it is the easiest feature to bootable USB flash except this you should use any CD or DVD to install Windows or any other operating system which is quite expensive and time wasting. It is an easy and safe way for every Computer and it is much faster than any other source. So without wasting time let dig in!
For installing windows on any computer by USB flash we have to make it bootable and then copy windows installation files in the USB Flash.
How to bootable USB Flash by CMD
Diskpart is a feature in windows by which you can manage your disk properties. Diskpart works by commands and we can execute it by cmd (windows command prompt).
It is the easiest way to bootable  USB Flash else you can have to use other softwares to do this task on your computer.
Step 1: Press win+r, type diskpart and enter.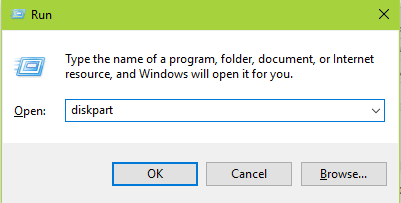 Step 2: type "list disk".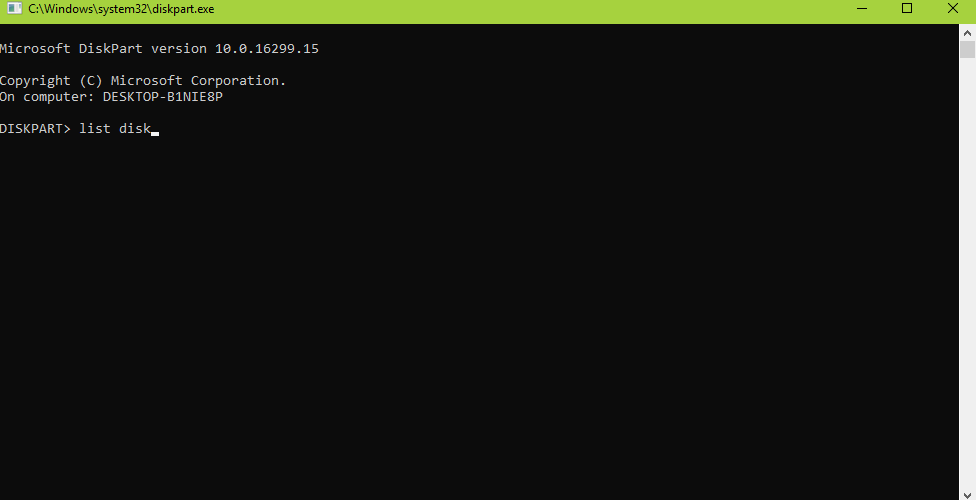 Step 3: select your inserted USB by disk no. Type "select disk 1".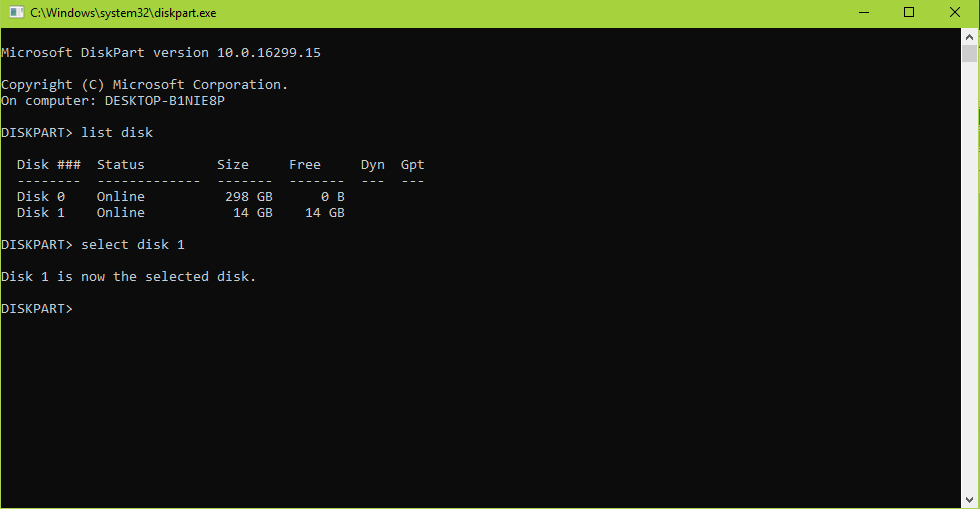 Step 4: type "clean" to delete all the data in USB flash.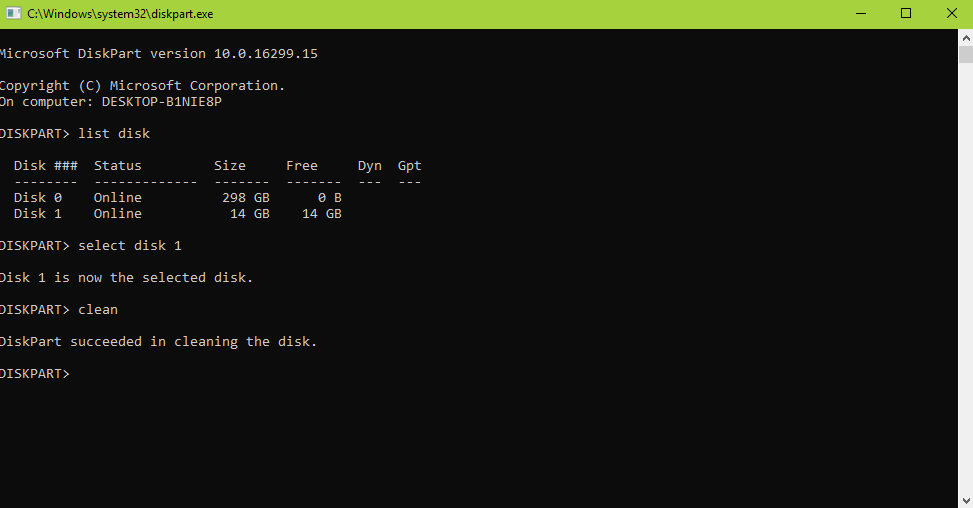 Step 5:  Type "create partition primary" or "cre par pri" to create a partition.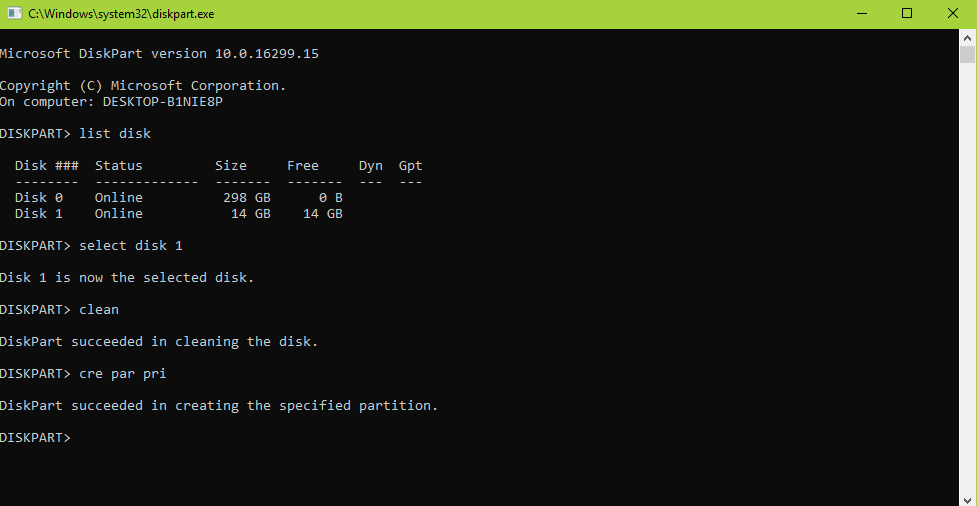 Step 6: Type "format fs=ntfs quick" to format the USB flash
Note: if you want to format your USB flash to FAT. Type "format fs=fat".
The command "quick" will format the flash quickly. If you don't use "quick" it will take much time to format flash.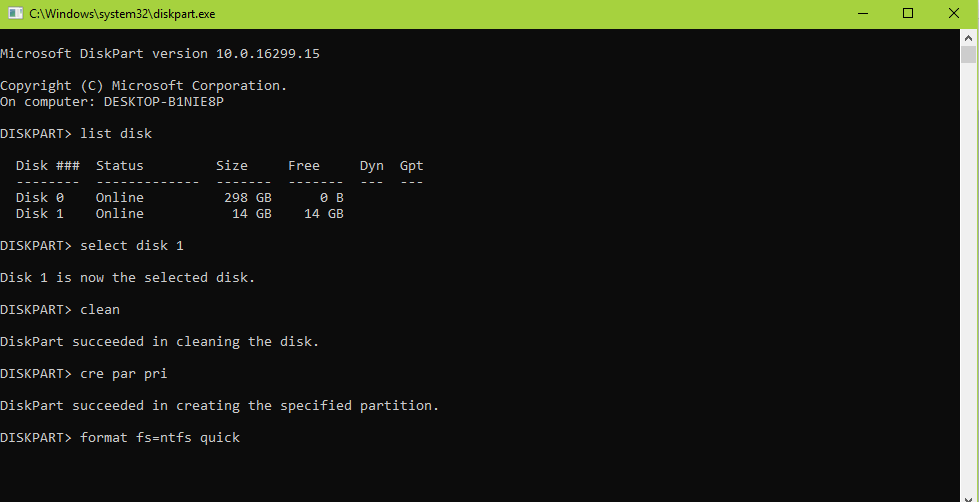 Step 7: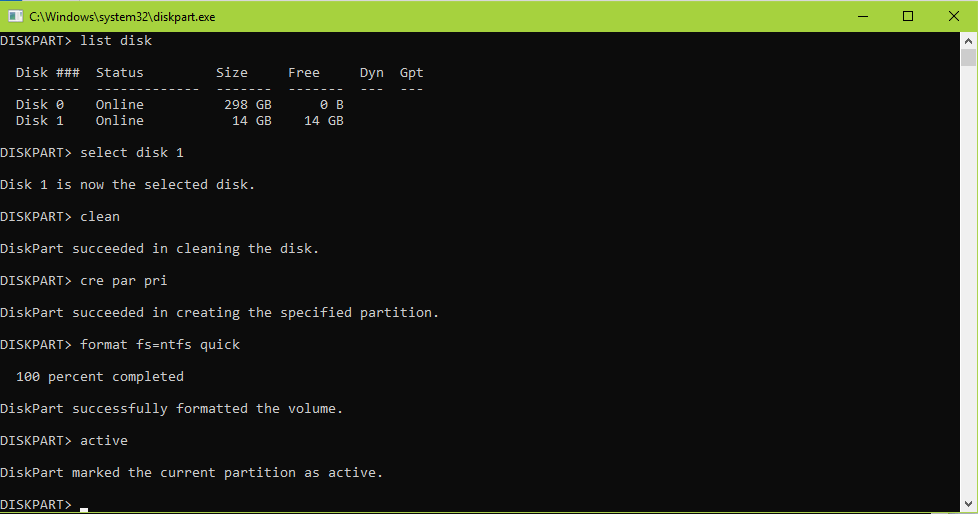 Conclusion:
This feature of Microsoft Windows is the best feature for managing disk properties.
You can use it on any windows like Windows 7, Windows 8, 8.1 or Windows 10. It is not being installed it is being installed by installing the Windows operating system. by Diskpart you can delete, copy, past and do other disk operation. That will be shared in the near future.