Download MacOS Mojave 10.14.6 Beta 5, New Update is Available Now
Apple has released the final version of MacOS Mojave 10.14.6 for all Mac users and this version of the Mac operating system has cool features. now you can download macOS Mojave 10.14.6 beta 5 and install it on your computer. MacOS Mojave 10.14.6 focuses on bug fixes and performance boosts. You can download the latest beta using the Software Update feature in System Preferences. or you can download Mojave dmg file from the below Download link. However, Apple releases the test version before releasing the Operating system on public, therefore, you have the best chance to test and go with Mojave.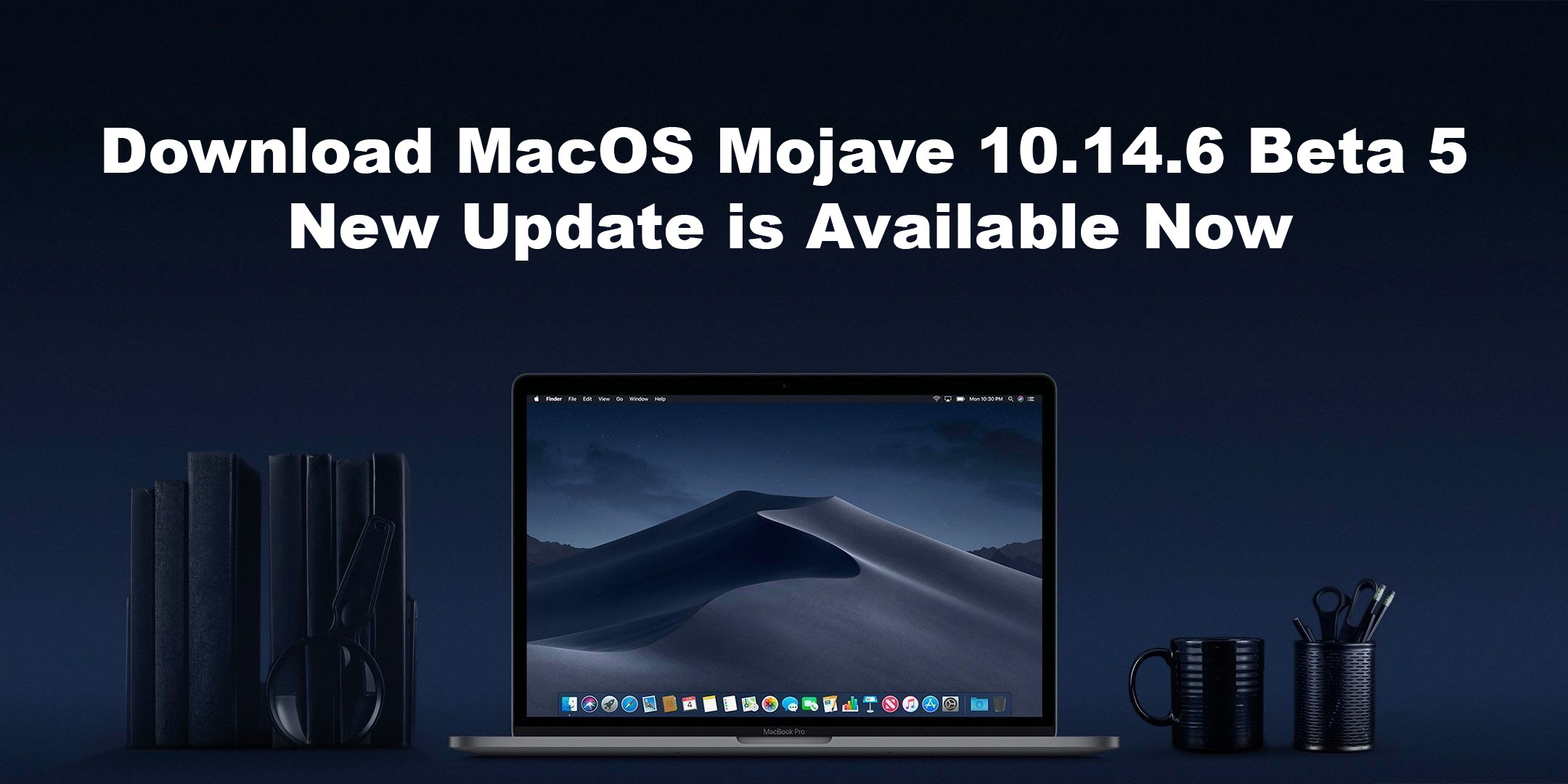 To test MacOS Mojave you have the best platform such as virtualization software (Virtualbox and VMware). here you can install Mojave and test there new changes and features. one thing I should tell you, if you want to update your MacOS Mojave 10.14.4 to 10.14.6 then make sure to create a backup of your all data, in this case, you will not lose your files during the update. Because the new version of MacOS might have some issues and Apple is working on their new update and will release the final and last version of MacOS Mojave. as you know Apple is focusing on MacOS Catalina and there won't be any new version of MacOS Mojave.
Related Articles:
MacOS Mojave 10.14.6 New Changes
As you know, as a role Apple bring changes to each new update of the Mac operating system and all changes are handy and amazing. therefore, in this version, Apple has brought some changes and it fixes the bug. So below are the changes of macOS Mojave 10.14.6
The new update of MacOS solve the downloading issues available in the My Magazines section of Apple News+, whether online or offline.
You will find all the publications in Apple News+, involving newspapers to the catalog at the top of the News+ feed.
Now you can clear the downloaded magazine issues in Apple News+ by selecting Clear > Clear All.
You can find the addresses of the issues which avert the creation of a new Boot Camp partition on iMac and Mac mini with Fusion drive.
MacOS Mojave new update will resolve an issue that may cause a hang during a restart.
Resolves a graphics problem that may occur when waking from sleep.
Apple new update brings the changes and it will fix the problem that may cause the fullscreen video to appear black on Mac mini.
Best Changes which improves file sharing reliability over SMB.
Requirements for macOS Mojave 10.14.6
Intel
Minimum 2GB of RAM
Intel HD and Iris Graphics 4000 series or newer, AMD GCN-based GPUs, or Nvidia Kepler-based GPUs or newer
OS X 10.8 or later
Required free space:
If you want to upgrade from OS X EI Capitan, MacOS High Sierra or MacOS Sierra to MacOS Mojave 10.14.6 then you will need at least 12.5 GB disk space to complete the upgrade process. Or you want to upgrade from OS X Yosemite and earlier then make sure you have at least 18.5 GB disk space. otherwise, you will not be able to upgrade from this operating system to MacOS Mojave new version and new update.
Download MacOS Mojave 10.14.6
If you are using Mac or you are running MacOS Mojave then you can easily upgrade from Mojave 10.14.4 to 10.14.6 but if you are Mac user and you want to download the image file and install it on Virtualization software then this link will work for you. However, you know, to install macOS on Virtualbox and Vmware you need to download MacOS dmg file. therefore, download the new update of Mojave and install it on Virtualization software.
MacOS Mojave dmg file for download is available now:
Install MacOS Mojave on Virtualization Software
Here I let you know, to test any new version of the operating system whether Windows, Mac, Linux, and Ubuntu out of your physical system is to install on Virtualization software. as we have the best virtualization software like Virtualbox, VMware, and Hyper-v. So, you can install the Operating system easily on virtualization software and it is the very easy and best platform. However, you can install it on your physical system but during installation, you might lose your data. or after installing the operating system and you may not like it so there can be several problems.
Therefore, I recommend you to install it on virtualization software at first then if you like it and it seems easy then for sure install it on your physical system and enjoy the new update of MacOS Mojave. here is the related article of MacOS Mojave installation on Virtualbox and Vmware.
Conclusion
In this article, you learn about the new update of MacOS Mojave 10.14.6 and you learn each and everything about Mojave. Plus you get the MacOS Mojave dmg download link where you can download and install on your computer. So, I hope you like the article and it was useful for you. Moreover, if you have any question related to the new version of Mojave then feel free to ask me in the comment box.