How to Recover Deleted Photos from Android
Legions of Android user has the question How to Recover Deleted Photos from Android but they don't know how to do it and with the help of which software they can recover their photos. there can be sometimes that your photos will be deleted accidentally and you know they are important and you want to recover it back. or, you have reset your phone and you lost all of your data. However, you can recover your data in computer with the help of recovery software but in Android how you can do it, you will learn in this article. here, I will guide you step by step with a good explanation in order to give your answer. Therefore, read the article attentively in order to not face difficulties.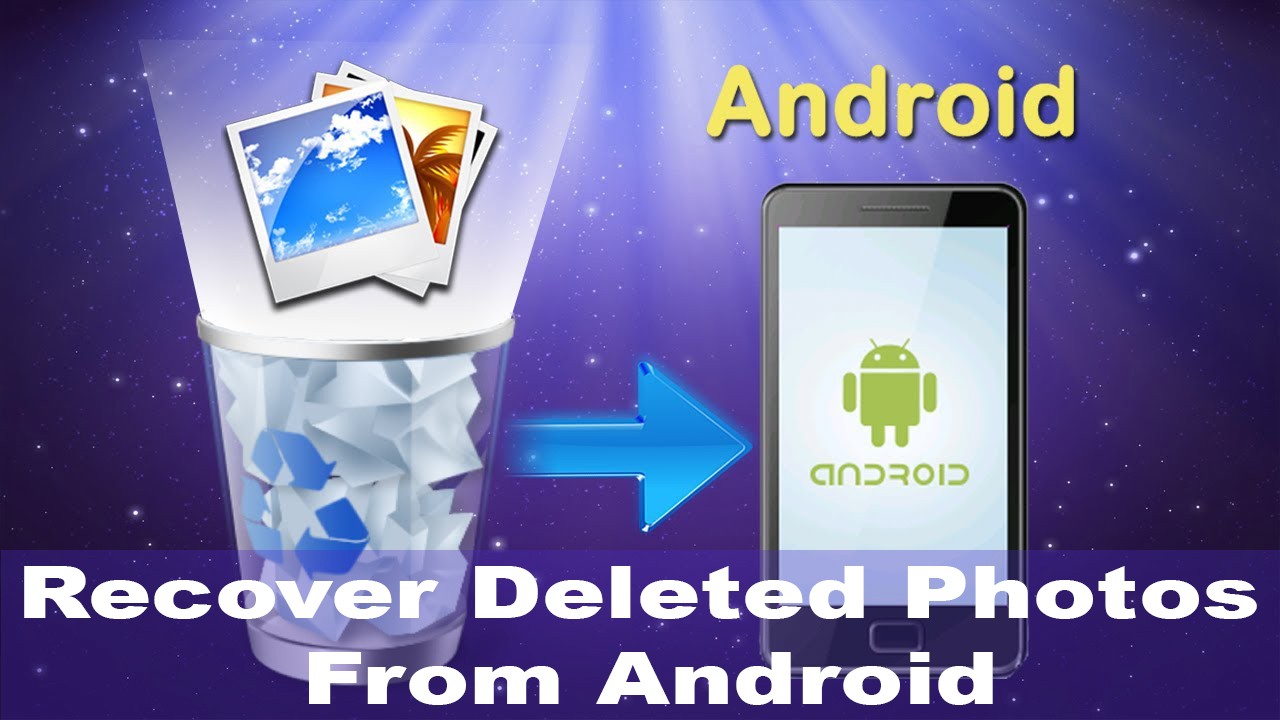 Recover Deleted Photos from Android with EaseUS Software
EaseUS MobiSaver is the best android recovery software in the play store, you can scan your all deleted photos, videos, WhatsApp message, contacts, and many more things. with this software, you can scan internal and external storage devices. this is the best way to find back your deleted files although there are many other ways, the handy and easy method to recover data is to install EaseUS MobiSaver App on your Android.
Supported photo formats: JPG/JPEG, PNG, GIF, BMP, TIF/TIFF.
Supported video formats: MP4, 3GP, AVI, MOV.
How to use EaseUS MobiSaver App
Step 1: First of all, you need to install the App from Play Store, therefore, click the link or go to play store and search EaseUS MobiSaver.
Step 2: When you find the App then read its updated, requirements, and detail. Afterward, install the App on your Android.
Step 3: Once the App has been installed, now open the App.
Step 4: Here, you will get 4 options to scan the deleted data but as we want to recover deleted photos, therefore, you have to click on the Photos & Videos.
NOTE: as there is written and asked you to root your android if it's not rooted already. So, if your phone is rooted then it is fine if your phone is not rooted then don't worry you can scan your deleted files without rooting your phone. Therefore, simply click on the Photos and Videos.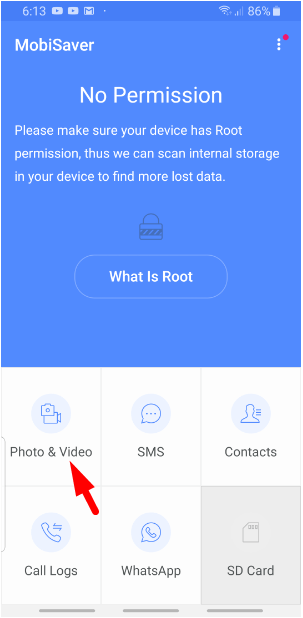 Step 5: Once you click on the first option (or any option) then the scan will be started automatically. it will scan your phone deeply and it will find all your deleted photos.
Step 6: After waiting for a while, the scan will be completed. therefore, click on the Ok button.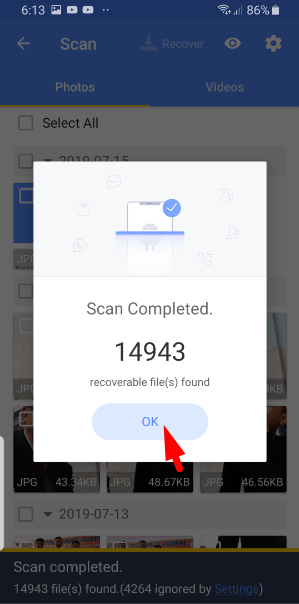 Step 7: Now, it will show you all the deleted files it scans. So, select the files you want to recover and click on the recover option from the top.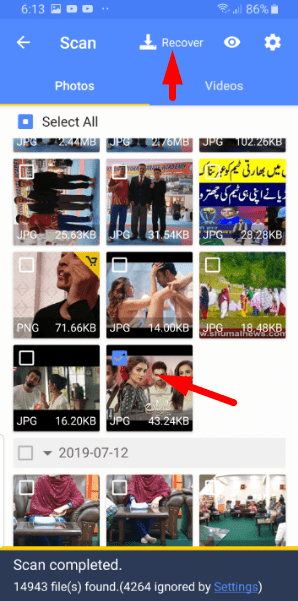 Step 8: Once you clicked the Recover Tab then the files will be recovered. to see the files click on the eye icon or simply go to Gallery and see the files.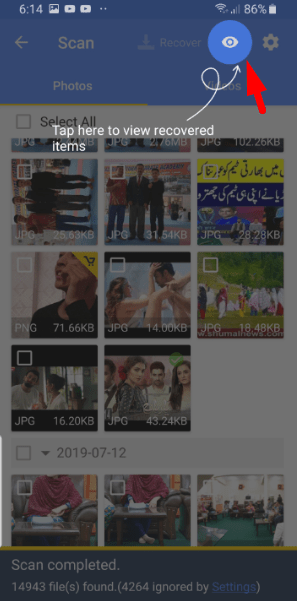 This is our first method and very easy and useful method that every android users are using this App. So, I hope you get everything and you have found your deleted photos or videos with the help of EaseUS MobiSaver recovery App.
Related Article:
Video Guide:
Conclusion
That's all about How to Recover Deleted Photos from Android. So, try this method now and recover all your deleted files with one minute. However, there are several ways but the way I explain in this article is the best and handy. therefore, go with it and if you get any question then feel free to ask me in the comment box.