How to Remove Temporary Files From macOS Big Sur?
Not only on macOS Big Sur, but you should also remove temporary files from your device whether it is your Mac, PC, iOS devices, etc. However, deleting cache files in macOS Big Sur will improve the performance and speed of your computer. You don't know when the temporary files are stored on your Mac desktop. But, you have to remove the temporary files once a while. Though the temporary files can be images, text, and many more.
These files will help to increase the software installation speed and bring down internet-data usage on your macOS Big Sur. Apple highlighted cached data faster the downloading process of Apple software & the stock data by users in iCloud. This means, saving data that a Mac desktop, iOS devices, and Apple TV devices have already downloaded.
In simple words, cache means a temporary storage location for copies of data or files. Deleting the cache from time to time will help your computer to be safe and run your Mac applications faster.
If your macOS Big Sur is connected with wired Ethernet instead of Wifi. Then, saving the cache becomes important. The temporary files or cache gives you the best performance while your computer is connected with the Gigabit Ethernet network.
Anyhow, removing the temporary files from macOS Big Sur is necessary to make your computer faster and bring the best performance to your Mac applications. Therefore, in this article, we are going to remove temporary files from macOS Big Sur.
Remove Temporary Files Manually
In the first method, we will delete temporary files on macOS Big Sur manually. Therefore, pay attention and not to delete other files. To remove the cache manually, follow the below steps.
Step 1: Restart your Mac because all the apps and folders should be closed in order to delete temporary files.
Step 2: From the top menu click the Go and tap on Go to Folder.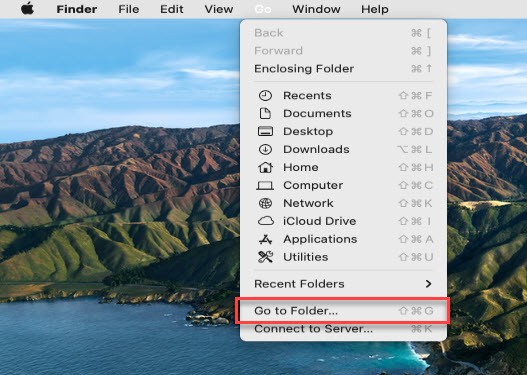 Step 3: Here, type ~/Library/Caches and click the Go button to bring all the temporary files.

Step 4: In this folder, you will see all the caches of your Mac apps and data. So, select all the files using Command-A or tap on Edit from the top menu and click on Select all. This option will select all the caches files.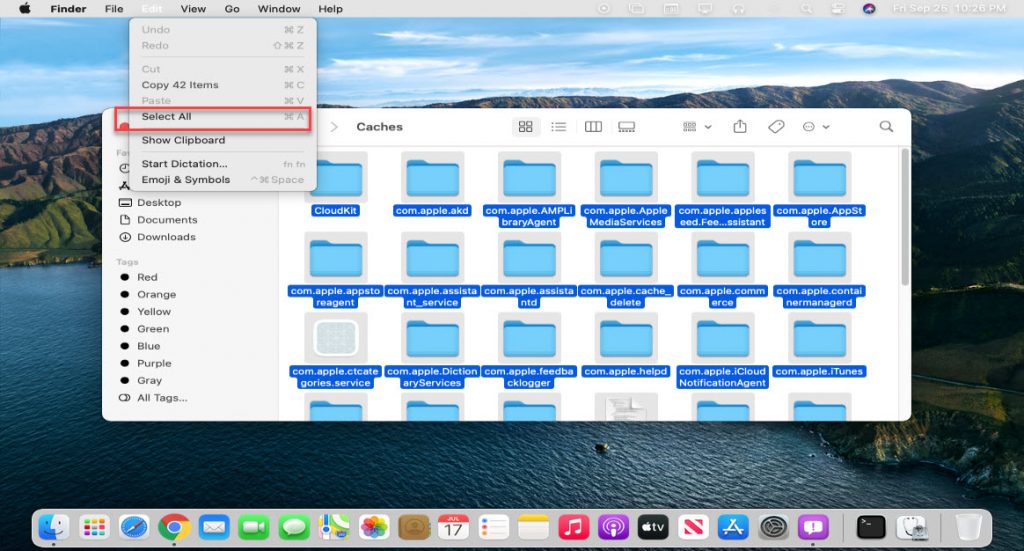 Step 5: Now, press Command-Delete to remove or clear all caches. Or, drag and drop all the temporary files to the Trash folder. This way, all the caches will be deleted from your Mac.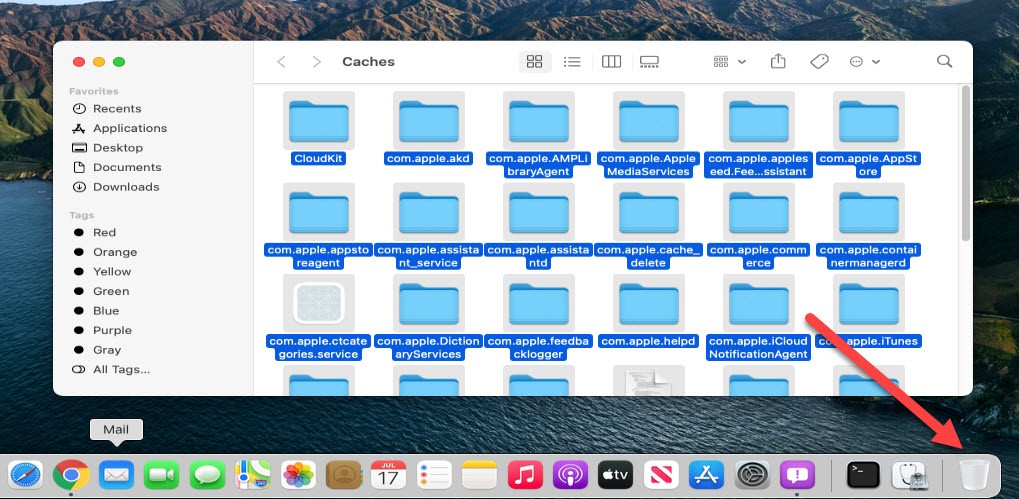 Step 6: You need to empty the trash folder in order to delete all the caches permanently. So, select all the files and right-click > click empty trash.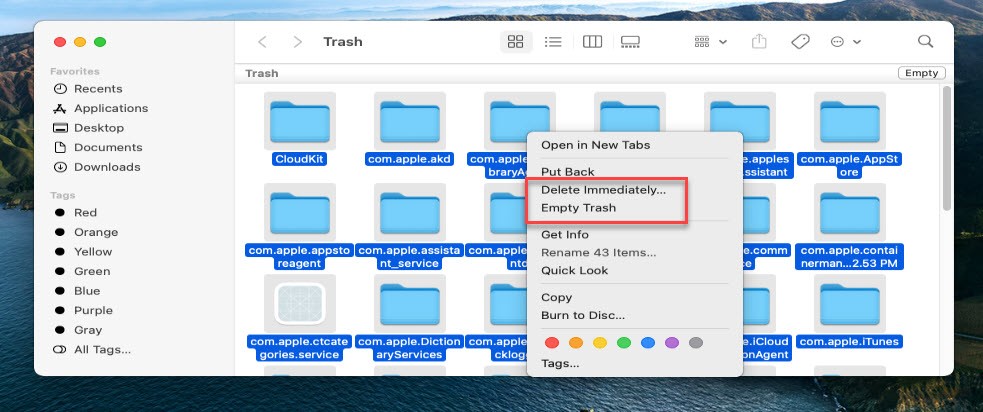 Remove Temporary Files using DiskClean Pro
Using the above method will help you to delete all your Mac caches that stored on your Mac. In case, you want to remove temporary files from macOS Big Sur. Then, we prefer you to download or purchase the DiskClean Pro that comes with $4.99. You can use this software with any Mac operating systems and Mac laptops. So, follow the below steps to clear temp files in Mac.
Step 1: Once you download the application, then run the setup and install the DiskClean Pro application.
Step 2: Now open the application and click on Start System Scan which will remove all your system and user cache files, junk files, and log files with one click care.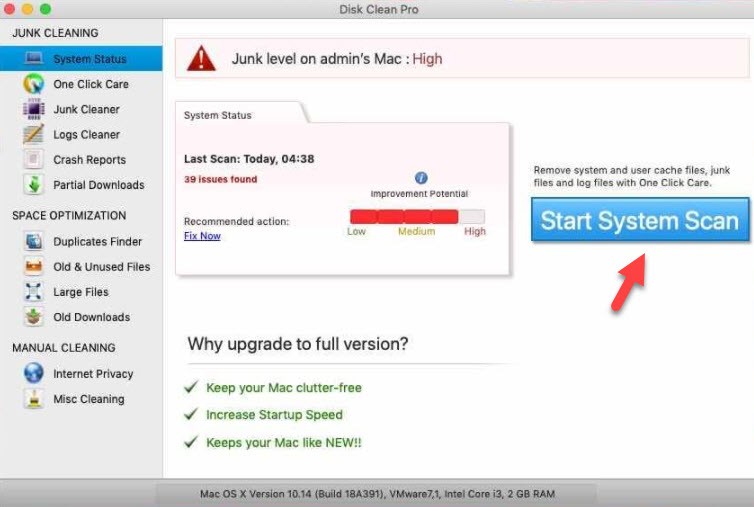 Step 3: Here, the DiskClean Pro will find out all the temporary and caches files of your Mac computer. So, you have to click on the Clean Now button to clear all caches.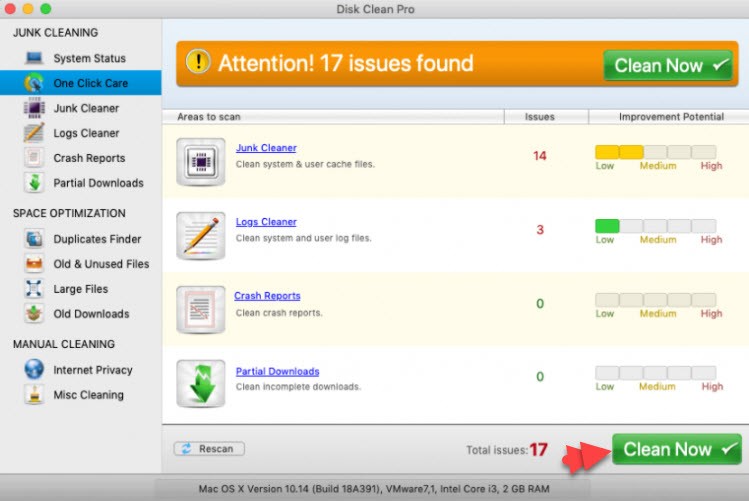 What are Temporary Files?
You get all the steps and instructions on how to remove temporary files from macOS Big Sur. But, if you don't know what exactly temporary files are. Then, Temporary files are created by an application on your macOS Big Sur to keep the files temporarily. So, those data can be Intermediate document versions, Outdated system logs, Browser cookies, and Application caches. Therefore, you have to clear all the cache while in a once to speed up your Mac computer performance.
Should I Remove Temporary Files
If you want your Mac to perform well and run faster, then you have to remove all the temporary files from your Mac. Although, the temporary files take the hard disk space and slow down your Mac. Therefore, clear all caches and temporary files regularly.
No doubt, the temporary files created to enhance the function of a process or an app. In case, your mac hard disk has enough space, then, it is better to keep the temp files and your Mac will manage it for you.
Read Next:
Conclusion
With the above two methods, you can easily clean all the caches of your macOS Big Sur to free up storage. If you don't have enough space, then, we recommend you delete all the temp files from your Mac computer. However, it will speed up your computer and your Mac app will run faster.