How to Transfer Files from Android to Android without Cable?
Moving from an old phone to a new one is quite easy and excited. But, to transfer files from Android to Android without cable sounds difficult. Sometimes people don't want to exchange or buy a new Android or iPhone mobile. However, there are a lot of data on its old device like Contacts, Messages, Photos, Videos, Music, Call logs, etc, and moving them to a new device is not easy. Although sending data from one device to another takes too much time and you must have the knowledge of how to do that in order to not lose any files during the process.
Anyhow, you might get a new Android phone like me and you are going to switch from your old device to the new one. Hands down, you have many important files on your old device. Don't worry, in this article, I am going to guide you on the best method to transfer the whole data from the old Android to the new Android phone without using a cable.
There are several methods to move data from android to android. But, the method I am going to show you is the best and easy to use. With one click you can transfer your whole data to your new Android phone including Contacts, Videos, Images. Music, Apps with its data, Calenders, Samsung Notes, Call logs, Messages, even whole data. This tool will transfer all data and your new phone looks like your old phone. Even the wallpaper and Wi-Fi password will be transferred. Besides that, you don't need to sign in to your Gmail because this tool transfers your Gmail too.
Which Tool we are going to Use in this article?
As I said there are various tools that help you to transfer files from Android to Android without cable or using a cable like:
Using Smart Switch
Using Android's Backup and Restore feature
Transfer via Bluetooth
Move files with NFC
Use a file transfer app
But, the best tool is Samsung Smart Switch which is the Samsung application and you can easily transfer your all data with one click. Samsung Smart Switch is used to transfer data from an old device to a new device. Even you can download and install Samsung Smart Switch on your PC and transfer data from Android to PC.
In Samsung Smart Switch you have to option to connect two devices Cable and Wireless. As I tried the wireless option and within 5 minutes my all data transferred to my new device.
What is Samsung Smart Switch?
Samsung Smart Switch gives you a chance to transfer your all data like Contacts, Music, Video, Images, Call logs, Messages, Calendars, Device Settings, and more to your new Galaxy device. Plus Smart Switch can transfer your old device applications with its data.
Install Smart Switch from Play Store
By default, your new device like Android Samsung has a Smart Switch application. In case it doesn't have then go to Play Store and search for Smart Switch and install the application.
Besides that, you can download it from Settings > Accounts and Backups > Smart Switch. Once the downloading is done then move to the below steps.
Transfer Files from Android to Android without Cable
Now, take both android devices and put them closer to each other. Go to Smart Switch from both devices and open it. After that follow the below steps.
Step 1: Choose the "Send" option from your old device and the "Receive" option from your new device.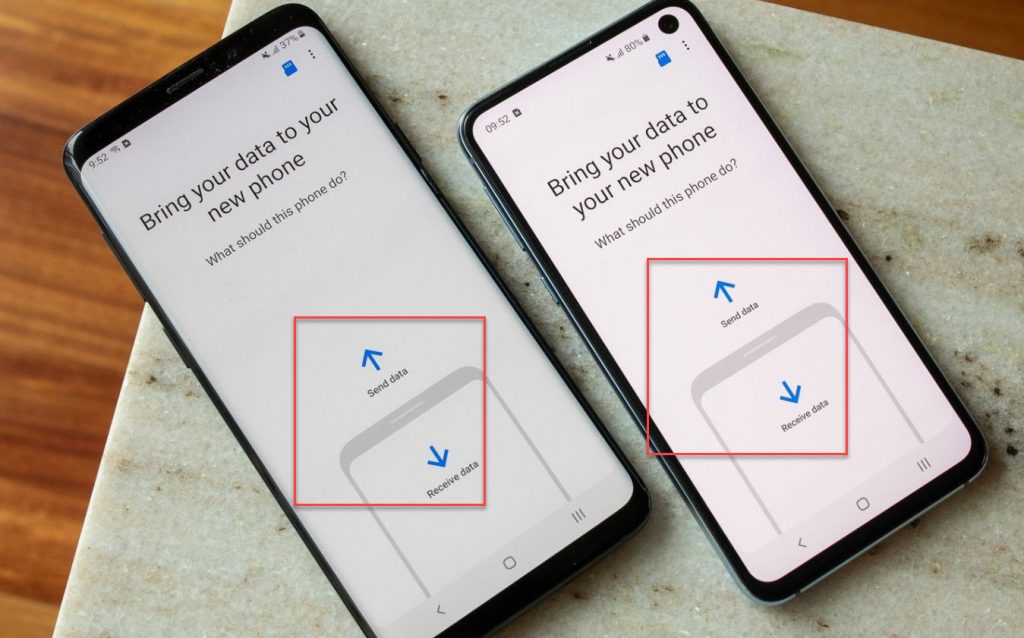 Step 2: After that, select "Wireless" on your old device and select "Galaxy" on your new device.
Step 3: Your old device will find the new device and it will ask you to "allow" connection. Click on allow and go ahead.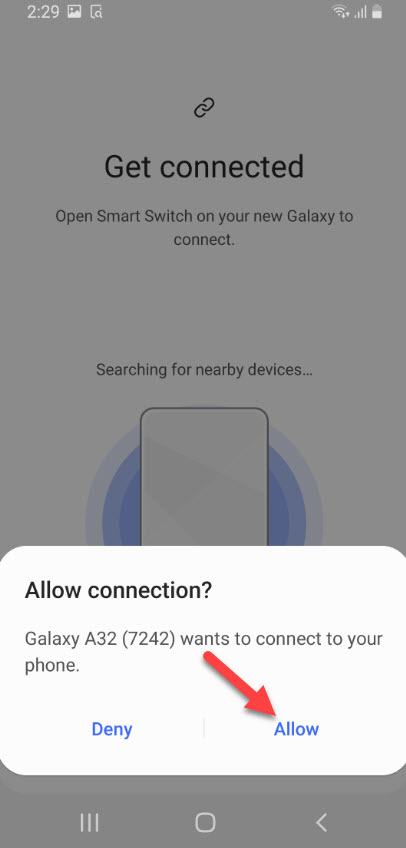 Step 4: On your new device, select the data you want to be transferred. You can select and deselect the data. After that, click the "Transfer" button.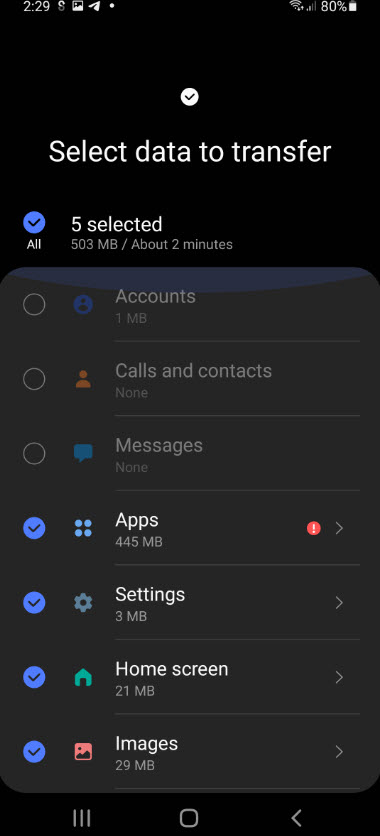 Step 5: Here, your whole data transferring to your new phone from your old phone. Wait till the process completed.
Once the process is done then your new phone will start organizing the data. Simply it will take up to 10 minutes to set up all files on your new phone.
Read Next:
Conclusion
Using Smart Switch is the best and easy method to transfer as many files as you can. This tool is handy and available for iOS, Android, Windows, and Mac. This method will work for all operating systems and you can use it anytime to visit the article. In case, you have any confusion or questions feel free to ask me in the comment section.