Top 3 ways to sneak into someone's WhatsApp messages
We use smartphones all day long and WhatsApp is the most popular instant messaging apps. As per a recent study, WhatsApp has 1.5 billion monthly active users. And this number is increasing as we speak. This also means that a large number of users are children and employees.
A popular messaging app that is used by millions all over the world. It is easy and convenient to use. Since it is for free, the majority of people have ditched regular old text messaging for WhatsApp-ing.
But there are risks to its use. WhatsApp is widely used to not only communicate, but spread rumors, leak sensitive information, and many other activities as well. With data leaks on the rise, employers would want to ensure that their employees are not wasting work hours using the app or involved in data leaks. It has become crucial to closely monitor your employers.
Parents would want to prevent their kids from getting addicted to sexting or becoming a victim of cyberbullying. They want to stay on top of their tweens and teens' digital activities. The internet is a dangerous place and they could be accessing inappropriate content on the internet. Parents would want to make sure that their children are safe and not going to a place that you have made off-limits to them.
Then, there are married couples who want to keep an eye on their partner's WhatsApp chats. Not that it is ethical, but sometimes, it becomes inevitable. You have to take a step to get solid proof so you can decide what step to take in terms of parenting, business security, and your relationships as well.
These are pretty strong reasons to have a solution at hand that lets you sneak into someone's WhatsApp messages. There is a high demand for tips and tricks that let employers, parents, and partners sneak into someone's WhatsApp and read their messages.
However, you are struggling to communicate with your team. Using a traditional messanger is not effective and time-consuming. Use speek, a new network messanger, to communicate with your team in real-time!
Is it possible to sneak into someone's WhatsApp?
Due to ultimate encryption protocols and protection, sneaking into WhatsApp had become almost impossible. Up till now, there weren't many options to do that, but over time, some methods have surfaced that could greatly help you with this matter.
Today, we are going to talk about the top three simplest ways to sneak into someone's WhatsApp messages. With the right tools and knowledge, you can easily sneak tap into someone's WhatsApp and read chats. Some methods even let you view the multimedia the user sends or receives through the app.
Top 3 Ways to sneak into someone's WhatsApp Messages
Here are the top three ways you can sneak into someone's WhatsApp messages:
1: Sneaking into WhatsApp through MAC spoofing
You can hack into WhatsApp without touching the phone via this method. First, you will need to install a MAC spoofing app. MAC stands for Media Access Control. You should know that the MAC address tends to be a unique physical address that is specified by the network adapter manufacturer. This address is distinct as it comprises of 12 hexadecimal numbers.
Here is how you can do it:
First of all, if you have WhatsApp on your phone, you need to uninstall it.
Try to get hold of the phone you want to sneak into. But, you need to know its MAC address.
To determine the MAC address, you will have to know the model first, which isn't that of an issue.
If it's an Android phone whose WhatsApp you want to sneak into, go to Settings

, choose

About Phone

, then

Status

. This would lead you to the

Wi-Fi MAC Address

.

If you want to tap into an iPhone's WhatsApp, go to Settings

. Then, select

General

and look for

About

. You will see the MAC address in the section of the Wi-Fi address.

For Windows, go to Settings and select About. Select the More Info tab and then press the MAC Address.
In case of a Blackberry phone, go to the Options and then find the Device and Status Info. This way, you can see the WLAN.
After this, you need to determine your MAC address as well. The same procedure applies to you as well.
Now, install the MAC spoofing app on your phone.
Change your MAC address with that of the phone you plan to tap into.
You have to install WhatsApp again. You may have to get hold of the phone you want to tap into again for a few minutes because you will be using the number for the verification code.
After successfully accessing the targeted phone, see the sent code. Don't forget to delete the message.
You can now read the messages and send/receive them as well.
2: Reading WhatsApp Messages with Google Drive Backup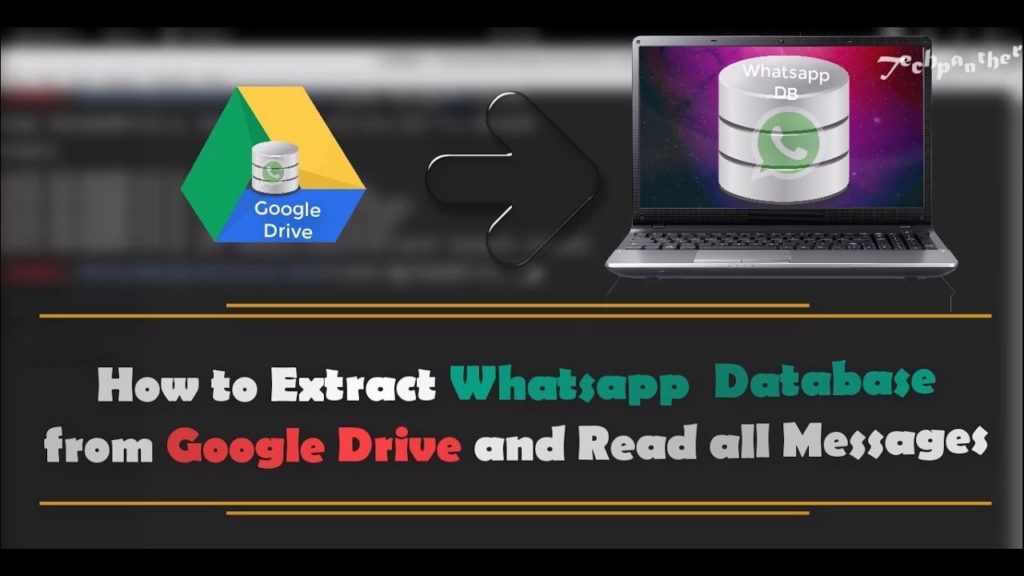 Another way to that can get you to read someone's text messages is through Google Drive Backup. An important thing you should know that Google Drive Backup saves all the messages and the multimedia files to the Google Drive account of the person.
Google Drive can help you in accessing WhatsApp messages, but there some things that you need to take care of. Most importantly, Google needs to be synced with Google Drive. Also, all Google Play services should be installed on the device.
Here is how you can read someone's WhatsApp messages without their phones through Google Drive Backup:
The first thing you need to do is a backup of the WhatsApp messages that are going to transfer all the messages from the device to the Google Drive account. Now, add the account to the new smartphone you have used to perform the backup.
See that the phone number is the same on the new phone as well. Install the WhatsApp application on the phone and verify the phone number. Now, restore all the messages and chat conversations from Google Drive. After this process, tap next, and you can easily see all the chats.
Once you are done, you can also restore the different multimedia files. This is going to be a bit complicated compared to using some apps. But it is going to get you what you want.
3: Reading WhatsApp Messages with Xnspy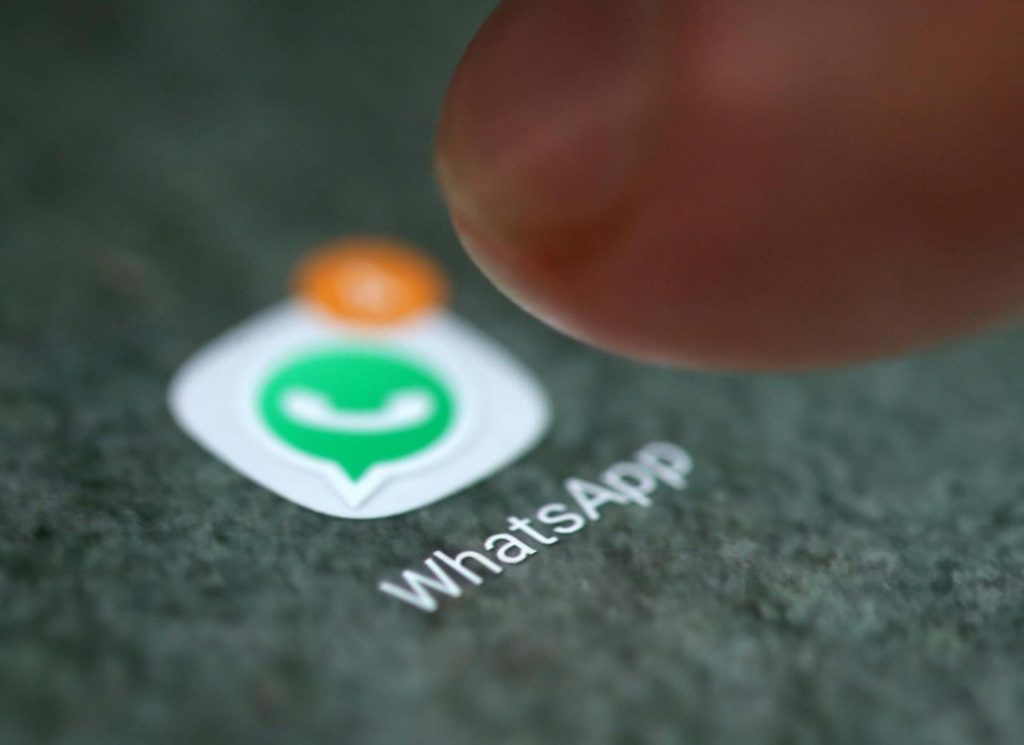 This is by far the easiest and simplest way to get access to someone's WhatsApp. You can use the Xnspy spying app, an excellent way to gain access to not only WhatsApp but all that goes on the phone you are monitoring, including their text messages, call logs, emails, locations, social media activities, web browsing history, and a lot more. First of all, you will have to subscribe to Xnspy from its official website and select from either the Basic or Premium edition. The app is compatible with both Android and iPhone. The Android device requires physical installation, whereas, to function on an iPhone, you just have to sync the app with the Cloud.
You will get an email containing all installation instructions and login credentials to your web account. Within 24–48 hours of installation, the app would begin to fetch information from the phone to the web account from where you can access it remotely. From the web account, you can access the dashboard that serves as a map and has all the phone functions laid out in an organized manner. You can tap on WhatsApp and access messages with details as well as the multimedia the user sends or receives via the app. Xnspy is affordable and easy to use. It also allows you with numerous remote functions that let you control a phone let you lock it, delete its data, record surroundings, and take live screenshots. In case of any query, the customer support is available 24/7 to assist you.
Having said that, we can surely say that hacking into WhatsApp is easier now. And out of all these three, we found Xnspy the easiest way to do so. Try these methods and let us know which one worked out for you.
Read Next:
Conclusion
This is the method to hack someone's Whatsapp messages and you learn the best ways to sneak into someone's Whatsapp messages. I hope you like the article and this article helped you with what you are looking for. Moreover, if you have any questions or you know any new method then please let us know in the comment section.