Download Google Chrome Version 76 for Android, iOS, Windows, and Mac
Google Chrome is the best web browser among all browser for a decade, because of its awesome features every user is using chrome and the beginner can use this web browser easily rather than Opera and Mozilla. especially this browser is awesome for bloggers, those are running website or blog and they are writing an article then Google Chrome has awesome extensions to help the blogger to write high-quality content. like if you are writing an article and you have mistakes on sentence, spelling, and etc then install Grammarly extension then it will guide you the correct one. Therefore, every computer user are waiting for the latest version of chrome and this is the time, Google Chrome 76 is available for Android, iOS, Windows, Mac, and Linux. and Chrome latest version number is now 76.0.3809.87. So, now Download Google Chrome Version 76 for Android, iOS, Windows, and Mac.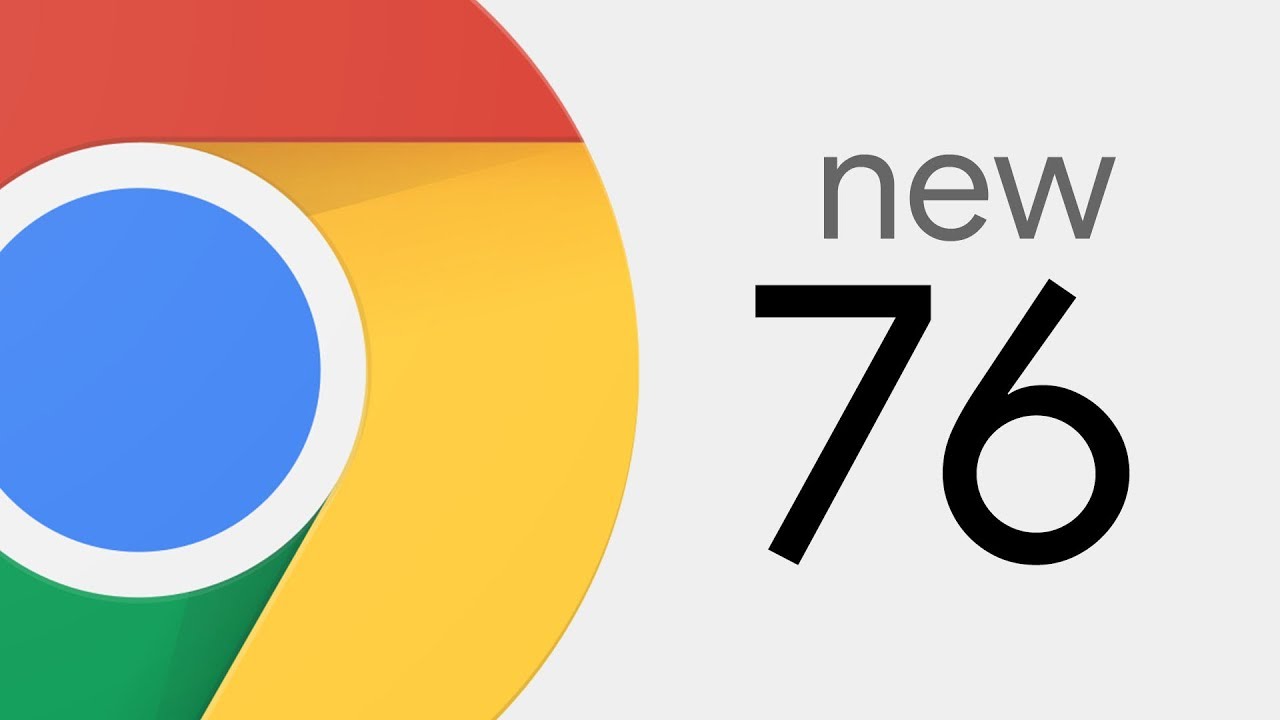 However, Google Chrome has released the new version and this version comes with several major improvements and features. So, the user can update the Google Chrome 74 and 75 to 76 version with the built-in updater. Moreover, Adobe Flash is not available now and it is blocked by default which means you can turn on the Adobe flash from setting but by default, it is blocked in chrome 76 version. furthermore, there are several cool features in the latest version but I will discuss later in this article.
Some Changes of Google Chrome 76 version
Now let's discuss new changes and new improvement in the latest version.  as I mentioned above that the new version has several major features but here I will highlight some of the important changes that you should know about it. After that, I will guide you about new features of chrome 76 version which are handy and amazing.
Sometimes user uses Incognito Mode and they are searching there, or they are running a website on Incognito mode. However, in Google Chrome 74 and 75, people use Incognito Mode to detect websites but now in chrome 76 version, it is impossible to detect any website on Incognito Mode. Therefore, you won't get if a user is in Incognito Mode, this is the way Google Chrome brings changes and improvements to the web browser.
While you update to chrome 76 then, you will notice that Adobe flash is now turned off by default, if you want to turn on the Adobe flash then go to Chrome://settings/content/flash and turn on the flash. this is the way you can turn on the adobe flash content.
Sites can switch to Dark and light theme Mode based on the OS theme, now website owner's can add CSS code to automatically detect if the OS is using Light or Dark Mode. this means that if a user is using the new version chrome 76 on MacOS with a Dark Mode theme, So, whenever, a user accesses the website, then the website also switches to a Dark Mode theme as well. So, it depends on the OS theme with the theme it's using.
New Features of Google Chrome 76
#1: Websites Can't Hijack Your Escape Key
Escape key has played a major rule in Chrome web browser, as a user uses Esc key mostly when the website is loading and they want to stop the loading, or during watching the video and something else you can close that by using Esc key.
Unfortunately, some websites hijack Escape key to force popups in chrome and they stop its working in the normal, So, that won't work anymore and the Escape button belongs to the browser.
#2: Spy on your Extensions
As you know, there are lots of chrome extension and they are the most useful for bloggers and for users. However, you can add the extension to a web browser and Some extensions track your browsing habits without adequately warning you. but now you can check what things the extension is doing on your system with the help of new logging page.
For now, this feature is hidden behind a command-line switch. Once enabled the –enable-extension-activity-logging flag. So, you can select any extension on the extension settings page, then click on the details and then view Activity log to see what an extension is doing.
#3: Progressive Web Apps Are Easier to Install
Well, Progressive Web Apps (PWAs) are basically websites turned into a local app for you to use. if a website supports PWAs, they may be able to bypass creating a devoted mobile app, that's what, it will save the time and effort for development.
So far, the installation of PWA has been difficult. if you have updated to chrome 76 and your site supports PWAs then you will see an install button at the right side of the Omnibox.
#4: Chromebooks Get GPU Acceleration for Linux Apps
A few years ago, Google bought Linux Apps to the Chromebooks and those Linux apps didn't have access to GPU acceleration. it means graphically intensive apps like games didn't run smoothly. now the chrome 76 aims to solve this issue with GPU acceleration.
If Chrome 76 solve this issue for Linux application then it will unlock the world of PC games and every user can easily play the game smoothly.
#5: Notifications Are Easier to Clear on Chrome OS
Most of the user hate notification and they turn off the application and websites notifications. So, if you hate clearing notifications in Chrome OS then you are not alone. the more notifications you have the harder it is to clear all with the button. Now, google insert all the notifications at the bottom of the list.
The latest update chrome 76 solve it in the best way, now with the Clear All button you can clear all the notifications. there is no need to scroll down and select one by one and clear it. just click and move on.
Update or Install Google Chrome 76 Beta
If you are running Google Chrome 74 or 75 and you want to try new chrome beta then here I will show you how to update and install Chrome Beta on your PC. However, the installation is quite easy and it will be installed like the previous version. only you need to download Google Chrome Version 76 beta setup.
Step 1: Go to Google Chrome Beta
Step 2: In this page, click on the Download Chrome beta button. this download link is for Windows and if you want to download Chrome 76 for Mac, iOS, Linux, and Android then click on the link below the download link option.

Step 3: Once you click on the download link then in the next page read the terms and service and click on the Accept and Install button.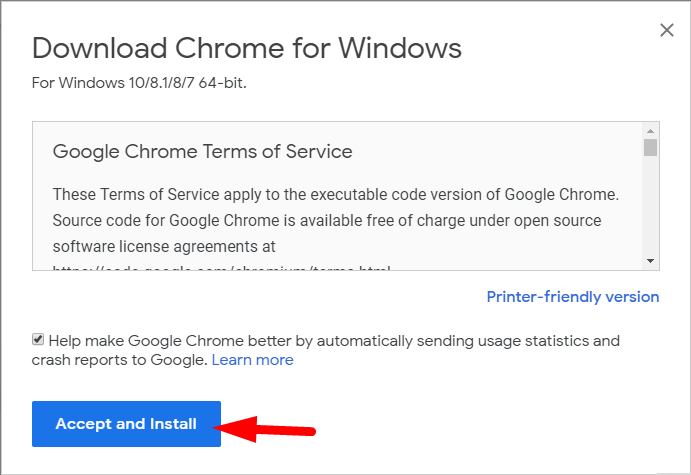 Step 4: After that, the download link will pop up and simply click on the Download button. and wait to complete the download.
Step 5: Now, go to the Download folder and find the ChromeSetup.exe. while you find it then double-click on the link and install the Google Chrome beta and enjoy the new and latest version of Chrome.
Related Articles:
Conclusion
That's all about Google Chrome 76 the new version of chrome. here you learn all about new version features and changes. Moreover, the latest update is more powerful than the previous one, therefore, update your chrome to the latest version and enjoy its cool features. So, I hope you get everything and if you like this article then don't forget to give your feedback.