How to Clean Temporary Files in Windows 10 Laptop?
Hands down, Windows 10 is one of the best operating systems that everyone can handle and use it. You can see Windows 10 for years and find out some tricks on how to use it. As Microsoft owner tweeted, Windows 10 is the last operating system and there won't be Windows 11 or something else. But, this current operating system will get several updates and features after months. No doubt, everyone can perform their task on Windows 10, though the Mac computer is harder for some users.
However, you can see temporary files on every device such as Windows OS, Mac OS, Linux OS, Android, iOS, etc. But, these temporary files can be handy for your device to run faster. In some cases, cache files make your system faster and more responsive. But, if you don't have enough storage space, then it is better to clean Temporary files in Windows 10 Laptop.
Windows 10 save significant amounts of cache. If your system has enough free storage space and free RAM to work with or a high-performance CPU. Then, you won't face problems with low storage space, but, this cache can slow down your system performance and you will face certain issues. Therefore, you need to clean Temporary files in Windows 10 Laptop to make your system faster.
1: Clean Temporary Files in Settings
There are several methods to clean temporary files, we will cover one by one. In the first method, we are going to use the Windows 10 settings to free up storage space and remove all cache files. Therefore, follow the below steps.
Step 1: First of all, tap on the Windows Logo located at the left corner of your screen. Or, press the Win Key to open the start menu. After that, search Settings and open it.
Step 2: In Windows Settings, you will see various settings options. But, you are going to click on the System option.
Step 3: Now, tap on Storage from the left sidebar, Here, it is looking for items to clean. Just wait for a while to find out all the temporary files from your system storage. Afterward, click on See cleanup recommendations.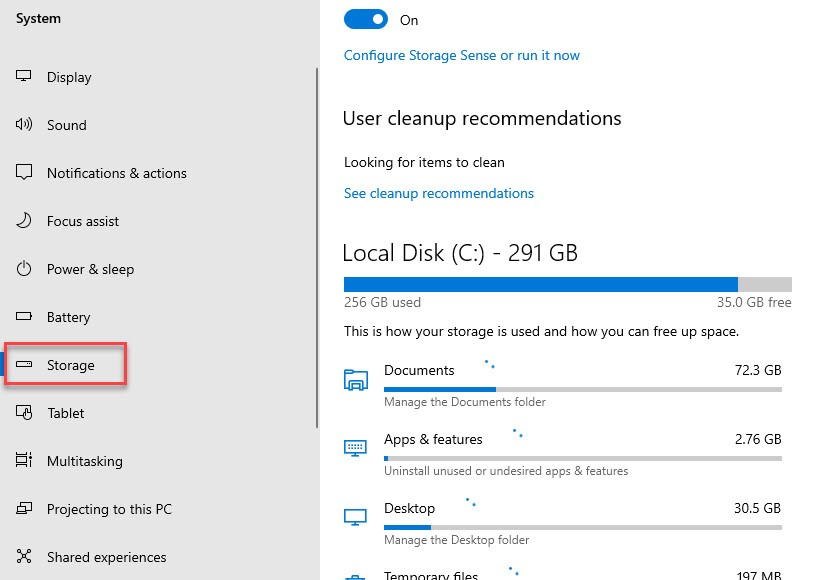 Step 4: Here, you will see the recommendations files that should be deleted or removed from your system storage. Select the file you want to remove and click on Clean up.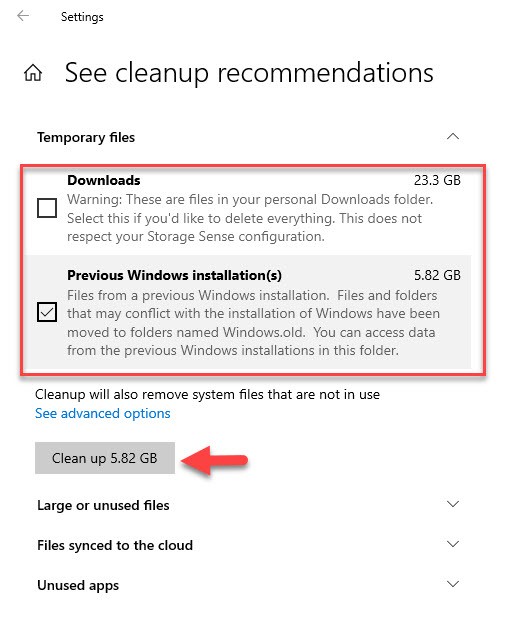 Step 5: Wait for a while, the recommendations files are cleaning up. Once it is done then check the below files if you want to remove it too. So, select the older files and click the Clean Up.
Step 6: Scroll down and clean the Unused apps from your system.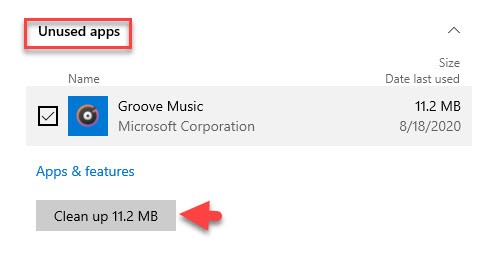 This was the first method that you can clean all the temporary files which are recommended to be deleted. Which this method, you can clean up to +20GB files.
2: Clean Browser Cache in Windows 10
The next method is to clear all cache of your web browser in Windows 10. Whether you are using Google Chrome or Firefox Mozilla. But, there are tons of cache created by your web browser when you are searching anythings. To clear the cache of your browser, follow the below steps.
Step 1: Open your web browser whether Google Chrome, Firefox Mozilla, Opera, etc. As I am using Google Chrome, So, I am going to clear the cache of the Google Chrome web browser.
Step 2: Press the CTRL+SHIFT+DEL key to open the browser cache page. Select All Time and select the options you are going to clear its cache. After that, click on Clear Data. Like this, you can delete the browser cache anytime you want.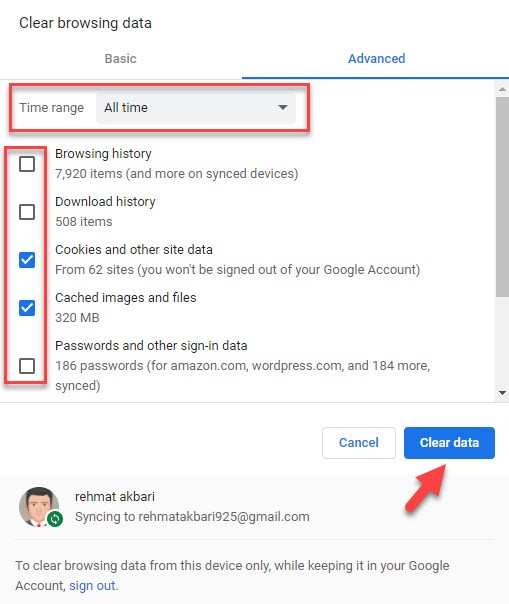 3: Clean Temporary Files using Disk Cleanup
Here, we will clean temporary files in Windows 10 using Disk Cleanup. To do that, follow the below steps.
Step 1: Press Win+R to open the run box and type Cleanmgr.exe and click the Ok button.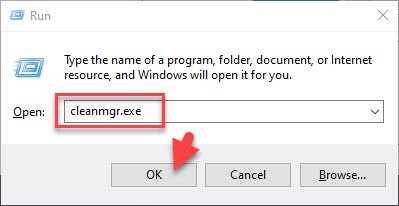 Step 2: Here, select the disk you want to clean the temporary files. Once you select the disk then click the Ok button.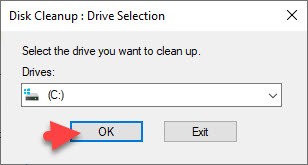 Step 3: Now, select the files to delete and free up disk space. Once you select the files then click the Cleanup System Files.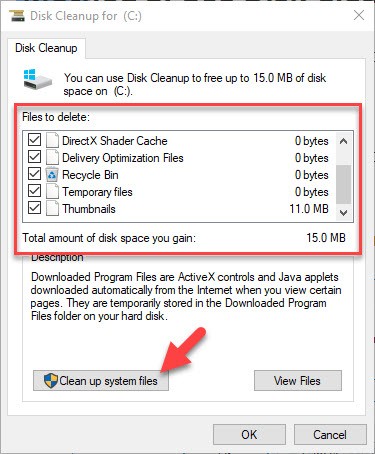 Step 4: Now, click on the Ok button and you will see a pop-up menu. Here, click the Delete Files to delete all the temporary files. Therefore, wait for a while to clean the temporary files.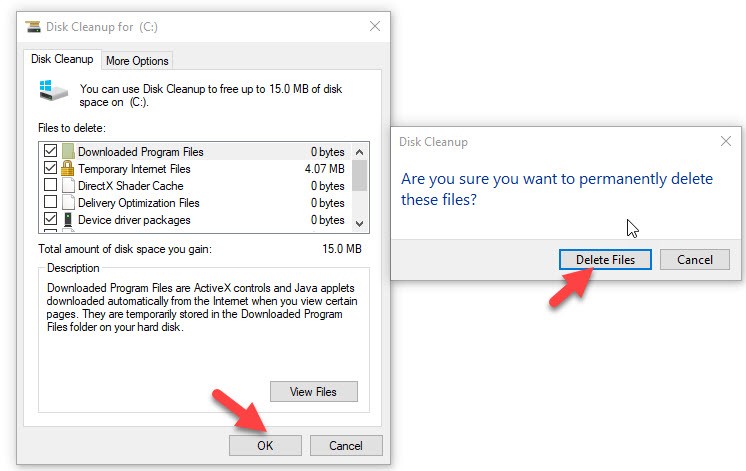 4: Clear File Explorer Cache
To clean Temporary files in File Explorer, open File Explorer or press the Win+E shortcut key to open the file explorer.
Step 1: click the view option.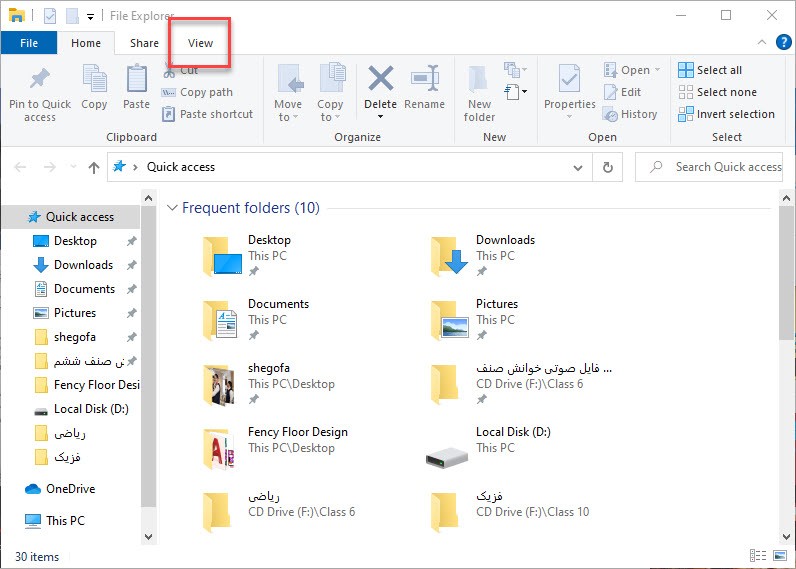 Step 2: Now, click the Options menu from the right side of the window.

Step 3: In the General option, click the Clear button to clear all the file explorer cache.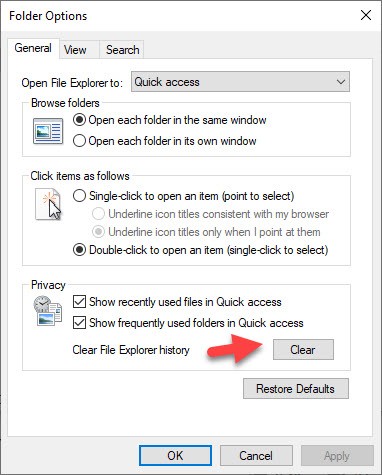 Read Next:
Conclusion
Cleaning the temporary files within a month is the best option to make your PC run faster and perform well. If you face any kind of problems or slow browsing then try to clear all cache in your Windows 10. The above 4 methods will help you to clean temporary files in Windows 10 Laptop. In case, you have any new method where we can clean all cache, Then let us know in the comment section.