The Best New Features of MacOS Mojave 10.14 – Get Know
Get Know about The Best New Features of MacOS Mojave 10.14, However, Mojave 10.14 is the latest version of MacOS and with the new version, MacOS identify the best features which will make easy your works. Although you know that every operating system has its features and functions but what I think, Mojave's new features are handy and in high demand. therefore, Mac OS Mojave feature lists are below one by one and you will learn perfectly about each Mac OS feature.
Here are the main features of Mac OS Mojave 10.14 Operating System and the Mojave new features are Dark Mode, Stacks, Dynamic Desktop, New Screenshot Tools, Group Calls, and many others. So, you will learn one by one below and to get Mac OS Mojave features perfectly then, you have to pay attention to each Mac OS feature.
Install MacOS Mojave on VMware on Windows Download MacOS Mojave VMware & Virtualbox Image How to Install Mac OS X El Capitan on Virtualbox on Windows
The Best New Features of MacOS Mojave 10.14
#1. Dark Mode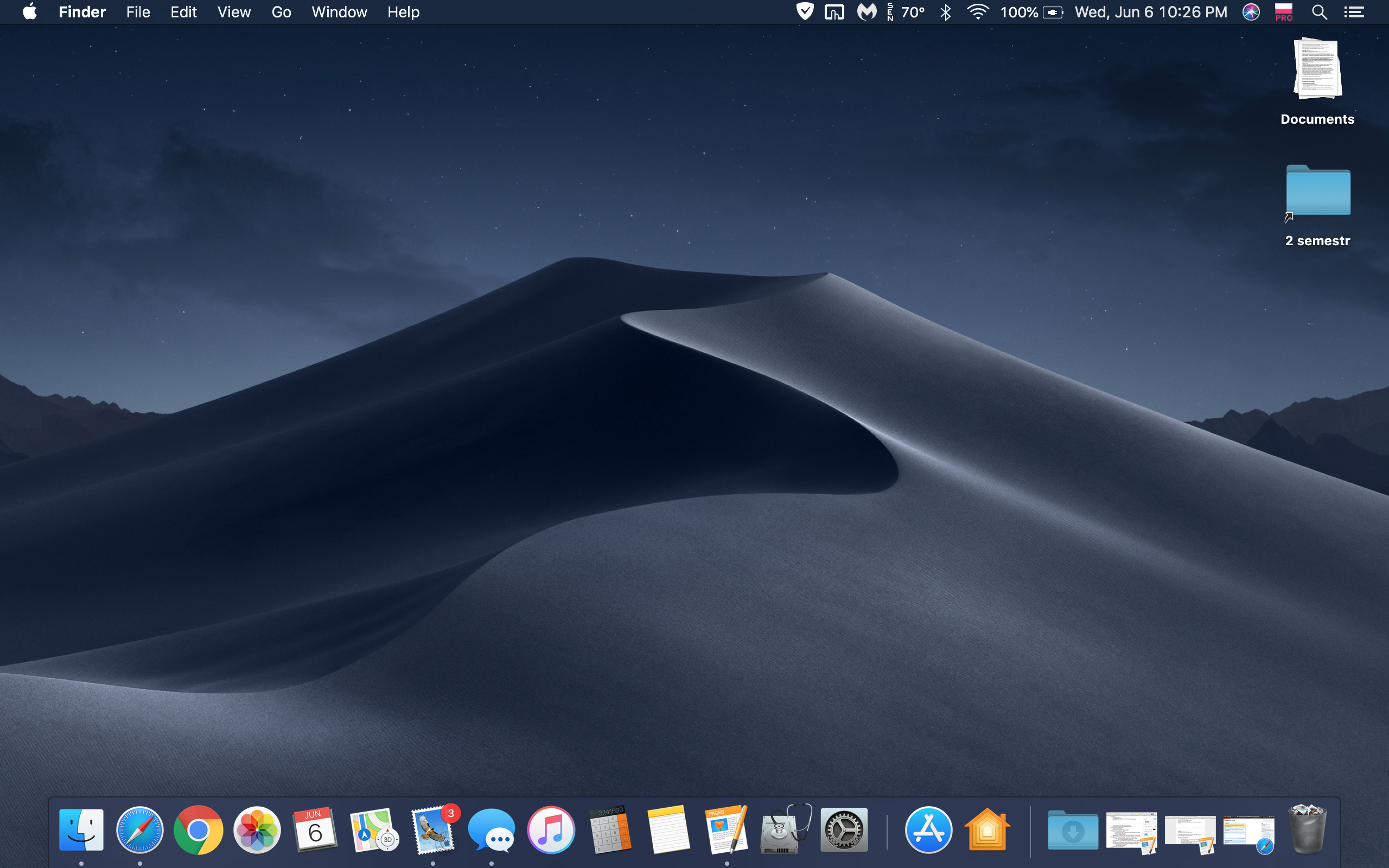 The first and the main features of Mac OS Mojave 10.14 are Dark Mode, However, you can access to change the MacOS High Sierra into Dark Mode from its menu bar but the matter is here, that, without your theme other will be a little bright. Therefore, to turn to the dark mode in Mojave simply click on the Apple logo -> System Preferences -> General -> Appearance, while you get there then click the Dark option. after that, your Wallpaper, Themes, Applications, Photos, Web Browser, and all the other staff will be in Dark color.
This Mojave new feature is best and easier on the eyes for those users who spend all their time on Mac. to see everything in dark color is much better than a light color. However, every third-party apps developer should add the Dark Mode feature because the dark mode is better ever and it looks beautiful. Although, there are some Apps that they included dark mode feature, So, we hope for IOS to add this feature shortly.
#2. Dynamic desktop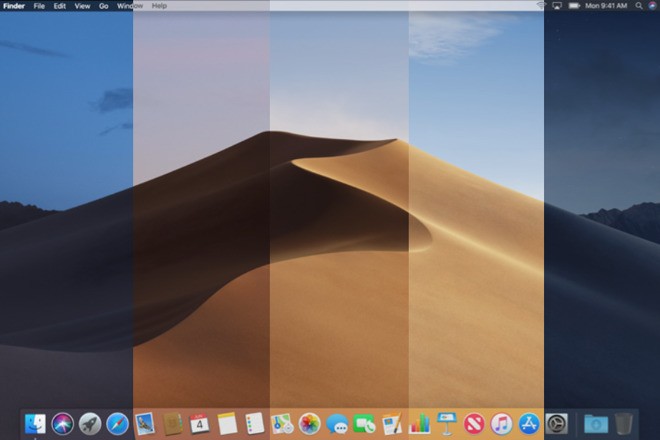 Have you ever wanted the best desktop wallpaper that changes differently? if Yes then in which Operating System you test it. However, MacOS Mojave 10.14 allows you to set the Dynamic Desktop which includes 16 Images that cycles through. Now, remember, the Dynamic desktop changes the lightening of your desktop wallpaper throughout the day. However, doing the math MacOS Mojave 10.14 changes the image within 90 minutes to cycles through them all every 24 hours.
Therefore, to enable the Dynamic desktop open System Preferences which is followed by Desktop and Screen Saver. after that, select one of the option Dynamic Desktop under the Desktop Section. Afterward, you will see the Dynamic Desktop wallpaper then select one of them and set it as your wallpaper.
#3. Stacks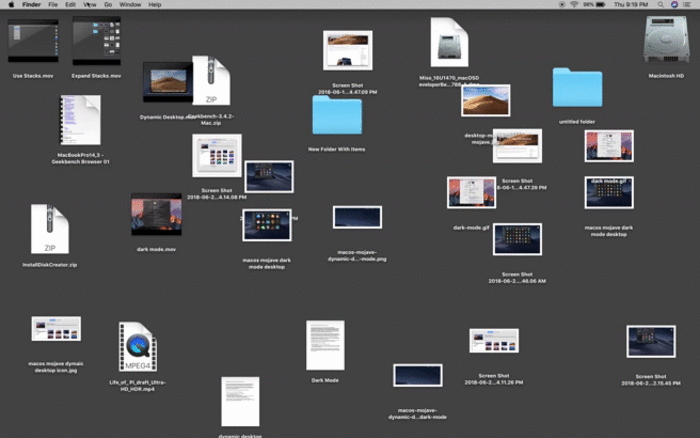 What I think, this feature is handy and best. Although, with this feature, you can clean your messy desktop icons. However, if you have a messy desktop covered in icons and you don't like that then MacOS Mojave allows you to clean up your mess and group files together.
Stacks take your all icons across your desktop and put them into stacks. However, you can organize stacks by file type, date, tags and many more. So, to use the stack feature you have to click the View option from the menu bar and then click the Use Stack option. after that, you will see the changes that happen on your desktop icons.
How to Install Manjaro Linux on Virtualbox on Windows How to Install Kali Linux On VMware 10 Reasons Why Linux is Better Than Windows – Linux VS Windows
#4. New Screenshot Tools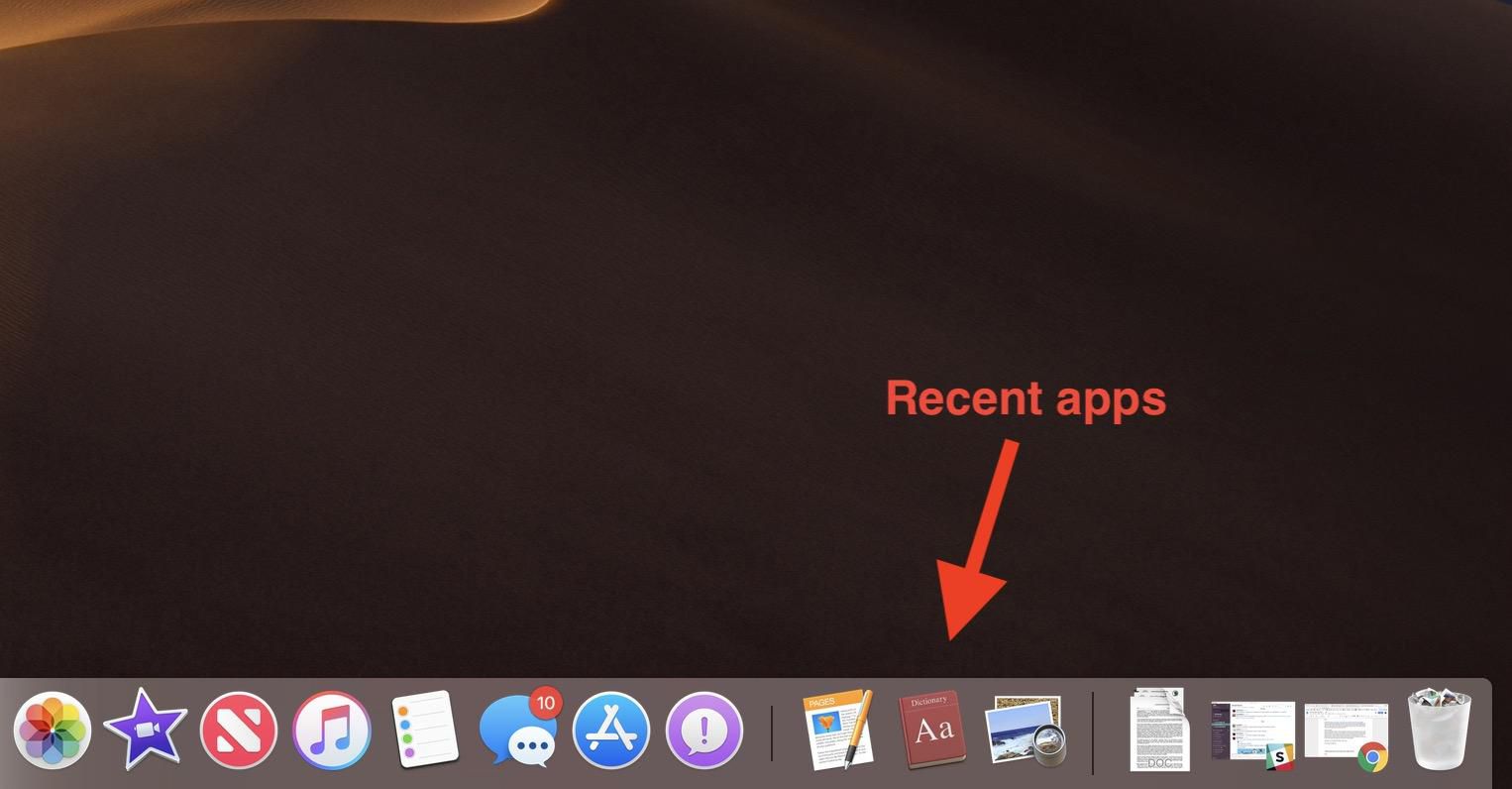 Well, for me it is important to take the screenshot and I know every user needs these tools. mostly, if you see for screenshot we need a separate application to do that. However, MacOS Mojave has included this awesome feature on their list, now, you can take a screenshot and you can edit it with a quick edit tool. Although, you can add text, shapes, draw, sketch, crop and rotate your screenshot. moreover, you can change the font color and you can do many things.
Well, MacOS Mojave also adds a shortcut key to use the screenshot. So, simply press cmd +Shift + 5 to bring the screenshot utility toolbars. However, the toolbar allows you to do the below tasks.
Screenshot the entire screen or specific window
Screenshot the specific area of the screen
Record the entire screen
Record the specific area of the screen
#5. IOS Apps on Mac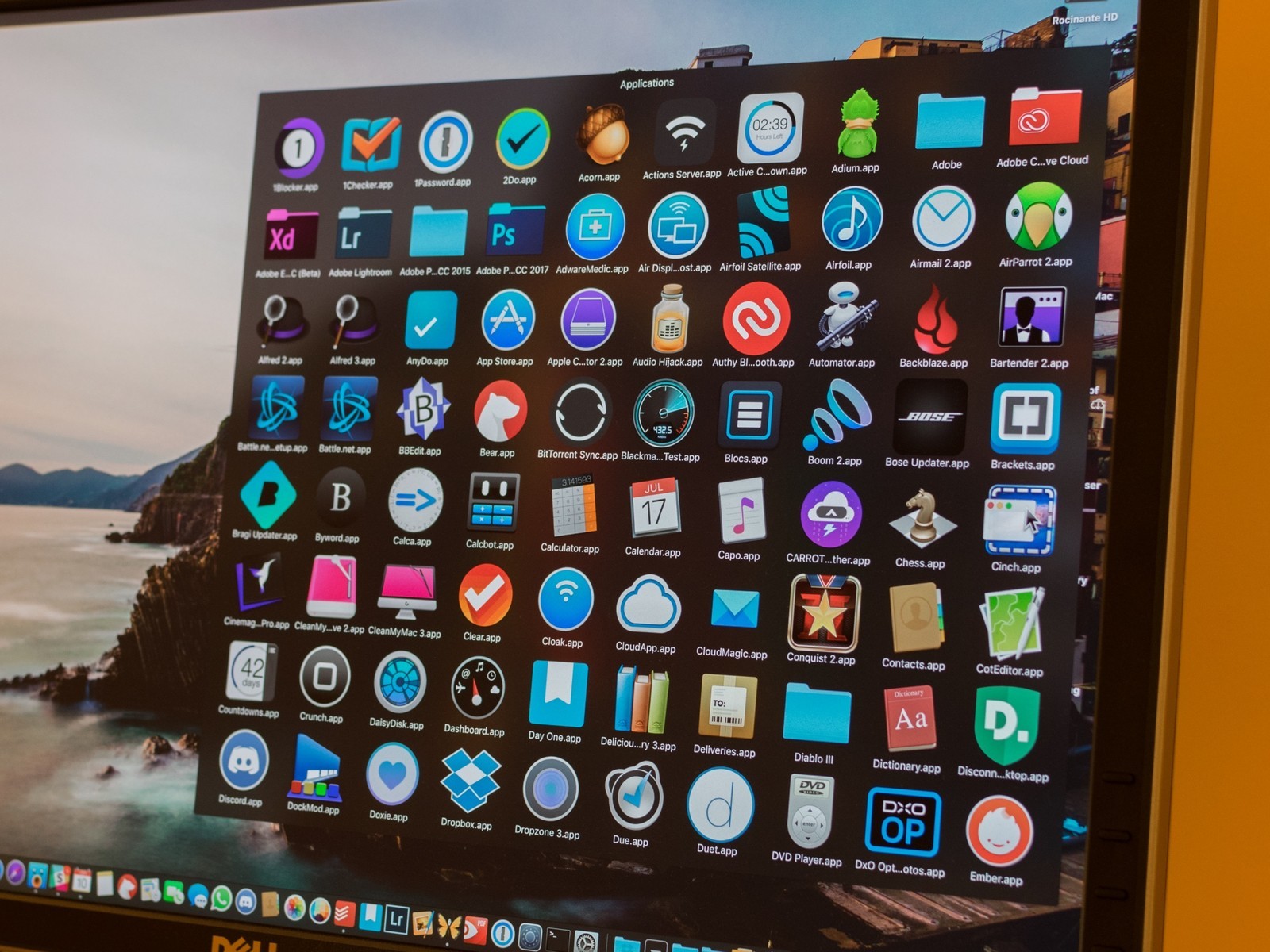 Here is one of the best new features of MacOS Mojave 10.14 that you have to know now on the dot. However, you might know that there is no Operating system that includes Apps. Even, you take a look at Microsoft and you will see that there are no Apps but if we see to the Mac then you will get several IOS Apps. that is what, every user likes it and they move to MacOS from Windows. While I find this Mojave new features then needless to say I switch from Windows to MacOS.
#6. Group Calls on Facetime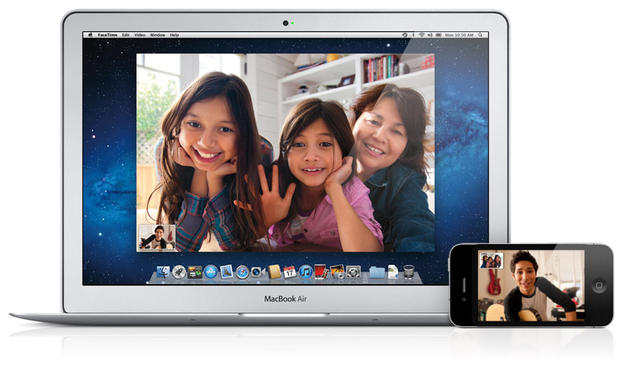 Everyone wants to have group calls with there friends like we have some application and software that allow us to make a group call but if we talk about Operating System then only MacOS allows us to do that. MacOS Mojave included the main features that the group calls on Facetime. Well, here you can make a group calls up to 32 people, moreover, you can chat and video call to your friends. So, if you are Mac user then hands down you are in heaven and go with Facetime.
How to Install Lubuntu on Virtualbox on Windows Top 10 Best Free Websites to Watch TV Shows Online – in 2019 How to Downgrade MacOS Mojave to MacOS High Sierra – Easiest Way
#7. Finder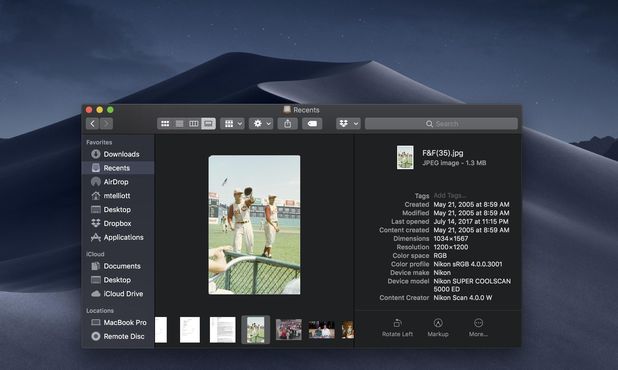 Use the Finder feature to find your old files and data as you can recall viewing pictures in finder. However, the Finder was a previously little awkward with the cover flow or Quick Look, this all changes with Gallery view while Gallery view has a horizontal view of your thumbnail with quick access to the markup options. therefore, this feature has lots of fun and it is handy.
In Conclusion  
In this article, you learn about The Best New Features of MacOS Mojave 10.14 and you checked, how much those features are awesome and handy. However, they are Mojave new features and there are many Mac OS Mojave features but the lists I mentioned are the best and handy. Moreover, if you know about any Mojave features then please let us know and feel free to leave a comment.