The Best Wireless Headphones High-Quality for all Devices
You are confused about which headphones to buy though there are thousands of headphones with different qualities. Don't worry, Techbland will help you to find The Best Wireless Headphones. Nowadays, people prefer wireless headphones rather than wire cable headphones. Wireless headphones are in high demand from legions of users and you can connect the wireless headphones with your portable devices anywhere anytime.
There are several headphone companies like Sony, AKG, Bose, Shure, Grado, and many more. But the question is, which company's reputation and products are of high quality with a 100% guarantee. Users never judge the headphone until they didn't use them, So, to give them a try you will need to purchase one of the headphones and give it a shot and check all the quality and sound noise cancellation.
Hands down, wire headphones are in demand a few years ago but now no one recommends you purchase wire headphones although you have different designs of headphones. So, in this article, you will get the best wireless headphones for smartphones, computers, gaming, music, running, and working out. It means you will find the best headphones for all devices. check it now.
You are looking for some good quality earbuds, but you don't know which ones to choose. There are so many different brands and types of earbuds, it's hard to know which ones to buy. Try out the best earbuds by electricfieldsfestival! They come with a lifetime warranty and the sound quality is amazing!
Best Wireless Headphones For Android Devices
There are billions of Smartphones and billions of users have Android or iPhone mobiles. So, you might want to listen to music or play games and many more things to do. Then, you prefer to use headphones and connect them via Bluetooth. Therefore, below are the best wireless headphones for Android.
1: Sennheiser Momentum True Wireless 2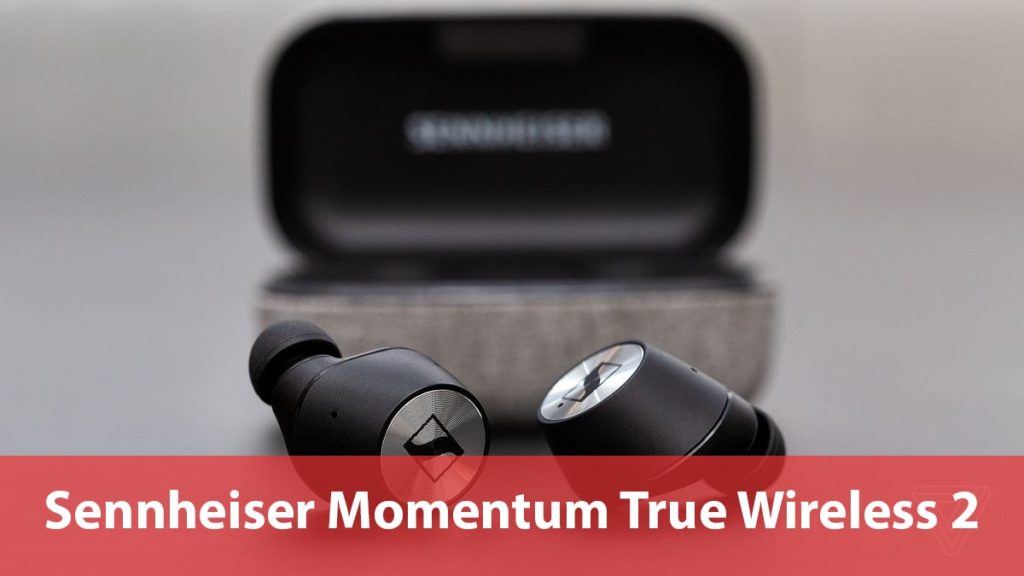 Here is the first and the best headphone for all smartphones including iPhone and Android phones. Even you can use it for your PC to listen to and play games. So, Sennheiser Momentum True Wireless 2 is now in stock and you will get it at $300 on Amazon that's pretty good. However, you will find Momentum true wireless 1 Gen and 2 Gen. There is a big difference between these two Generations. The 2nd Gen is much smaller than the 1st Gen and I appreciate the 2 Gen because it is so comfortable and has more features.
You don't need to worry about water resistance, this headphone is waterproof and long life guarantee. If we compare Momentum headphones with Airpods and Sony then this headphone is second-to-none. You can use it while running and workout at the gym too.
It has 28 hours of Battery life and much faster touch control over the headphone. you can customize the settings on your mobile with its application. On the app, you will find all the control over the headphone and you can change all the settings. Therefore, I like these headphones and recommend you purchase this one.
2: Samsung Galaxy Buds Plus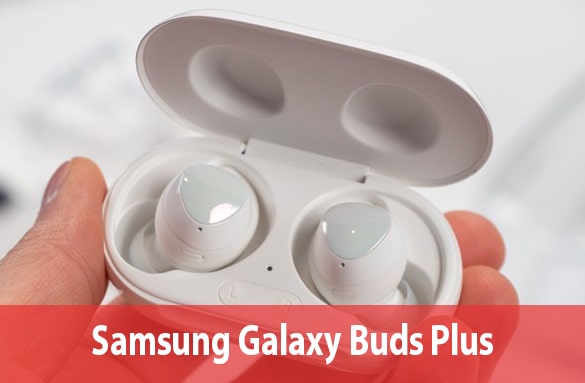 Samsung Galaxy Buds plus is the demand from legions of people, you will get Galaxy Buds and Galaxy Buds plus each of the headphones has different prices with different colors. But which one to buy? Well, you will get the Galaxy Buds headphone at $100 and Galaxy Buds plus will be at $150 or $170. I prefer to click the link and purchase the Samsung Galaxy Buds with +11 hours extended battery, Triple Mic's (with wireless charging case), and International version R175N.
There are three different Samsung Galaxy Buds plus colors Black, White, and Blue. you can order your favorite color for Buds plus. So, if we compare the original Galaxy Buds with Samsung Galaxy Buds plus battery life then Galaxy Buds plus has more battery life with a fast wireless charging case. this headphone has 22 hours of battery life (11 hours with the buds and the next 11 hours with the charging case). However, battery life plays a major role thus go with Galaxy Buds plus with double battery life. If you charge the battery for three minutes then it will give you one-hour battery life playtime.
So, both Galaxy Buds and Galaxy Buds plus are IPX to sweat and water resistance. both headphones have fast charging cases but there are two more upgrades with Galaxy Buds plus. Although the original Galaxy buds have one speaker and the Samsung Galaxy Buds plus has two speakers. it means the Galaxy Buds plus has better sounds. Moreover, there are many features and functions with galaxy buds plus, Therefore, don't miss the headphone and click the link and buy on Amazon.
3: Jabra Elite 75t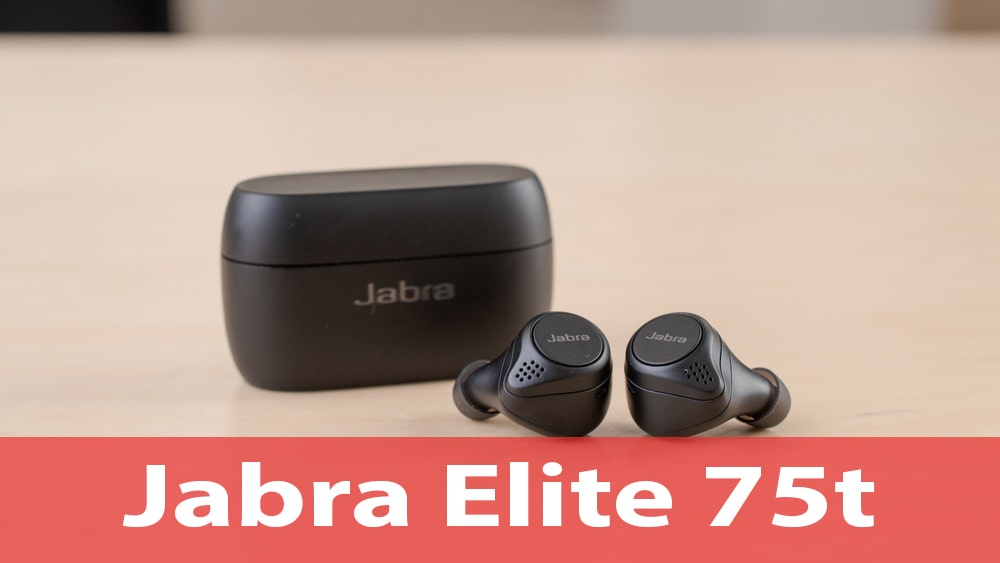 Here I am with the other best wireless headphones which are Jabra Elite 75T. This headphone is newly released and it is much better than the previous one which was Jabra Elite 65T. You will get it on Amazon at $180 bucks. There are many new changes to the design and features. So, Jabra Elite 75T earbuds with true wireless charging case, Titanium black, Bluetooth Earbuds with a more comfortable, Secure fit, long battery life, and great sound quality.
This earbud has a proven wireless connection with 4 microphone call technology. It has up to 7.5 hours of battery life with 28 hours charging case. You can customize your music with its android and iOS application. Simply install the application and bring changes to the settings as you wish. The best thing with this earbud is, that it has 2 years warranty against dust and water though it is water-resistance. Besides that, you can enable voice assistance that is Google Alexa and Siri.
The next feature is Bluetooth 4.0 with a fast charge, If you charge for 15 minutes then you will have a one-hour battery charge for music play. However, There are many earbuds and you will need to select and purchase the best one. What I think, this is for you and order it now.
4: Sony WF-1000XM3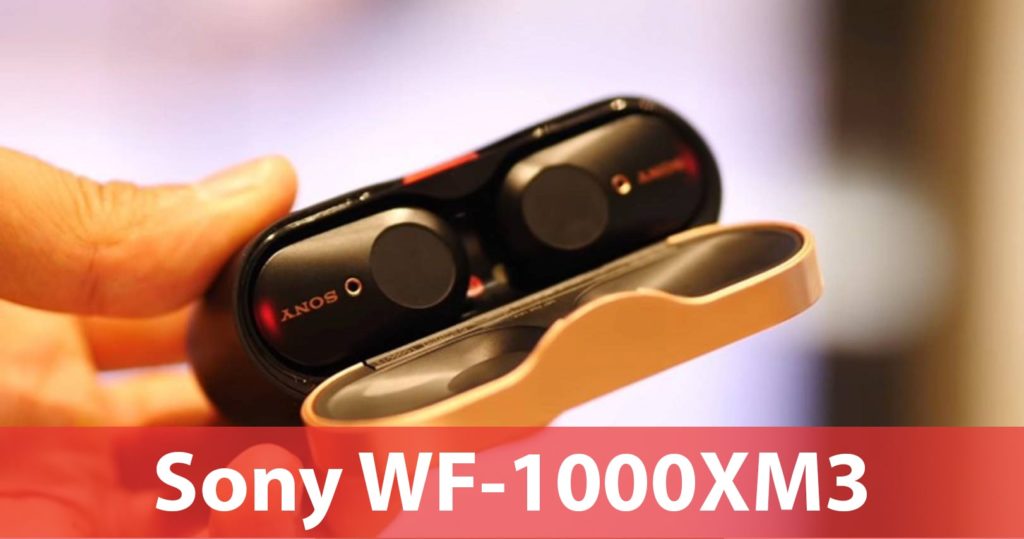 In headphone life, Sony plays a major role and it has many products that are in demand and best of all. Here are the Sony WF-1000XM3 Earbuds. At the same, you will get Sony headphones for your computers or for more having styles. Though these earbuds are the best and it has the best design with attractive colors thus you can pick your favorite color. However, Sony is the true wireless earbuds with Alexa voice control and noise cancellation. Therefore, you can buy it on Amazon at an affordable price.
Sony designed HD noise-canceling processor QN1e for high-performance noise-cancellation and high-quality audio or Dual noise sensor technology captures ambient noise precisely with two microphones and a stable wireless connection. Moreover, you will have hands-free calling with HD voice.
This earbud has the best battery life of 6 hours + 18 hours. If you charge for 10 minutes then you can play music for up to 90 minutes. Although the music playback time is a maximum of 6 hours. So, the bottom line is, this is the best at an affordable price thus don't miss it and order on Amazon.
5: Anker Soundcore Liberty 2 Pro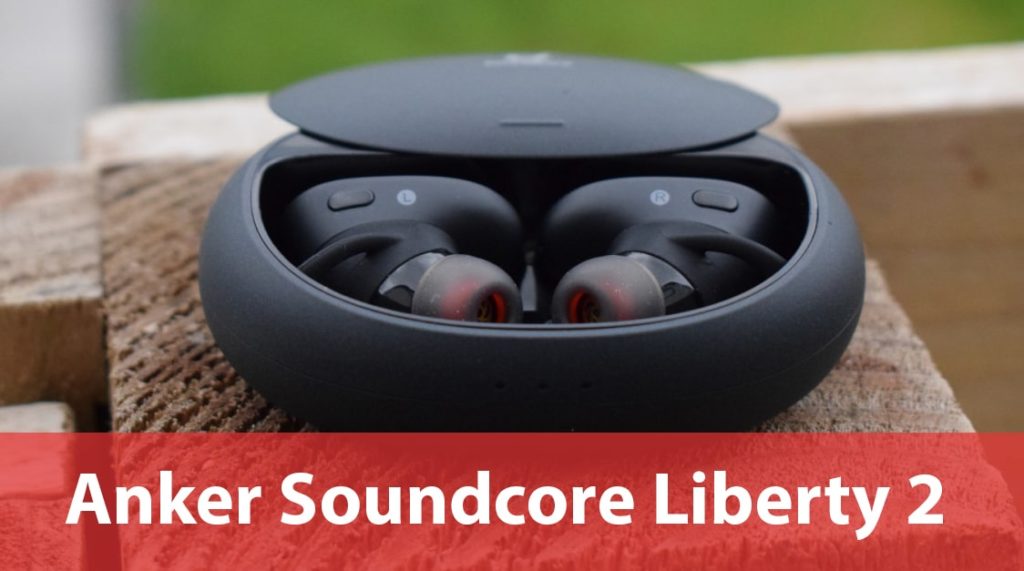 There are more headphones for your Android or iPhone, But this is our last earbud for Android that we search for and find useful and trusted. So, Anker Soundcore Liberty 2 Pro is the best earbud and this company is trying to move on the next step into more premium territory with its Soundcore Liberty 2 Pro. However, Anker has more value in its headphones and you can use one of its headphones for your smartphone. This earbud is at a low price according to the other earbuds that I mentioned above. You will get it at $150 bucks from Amazon with your favorite color.
So, the Anker earbud is the true wireless, Bluetooth earbuds with Astria Coaxial Acoustic Architecture, in-ear studio performance with 8 hours of playtime, hear ID personalized EQ and wireless charging. It has 8 hours of battery life on a single charge with 32 total hours of playtime with the charging case. During the call, noise cancellation microphones will help you to reduce the ambient sound so the caller can hear you. Although, you can charge this earbud via USB-C and it also supports wireless charging.
The Best Wireless Headphones for iPhone
You get the best headphone for your Android phone, Now, you will get the handy and affordable headphones for your iPhone. Therefore, check the below headphones for your iPhone.
1:
Sony WH-1000XM3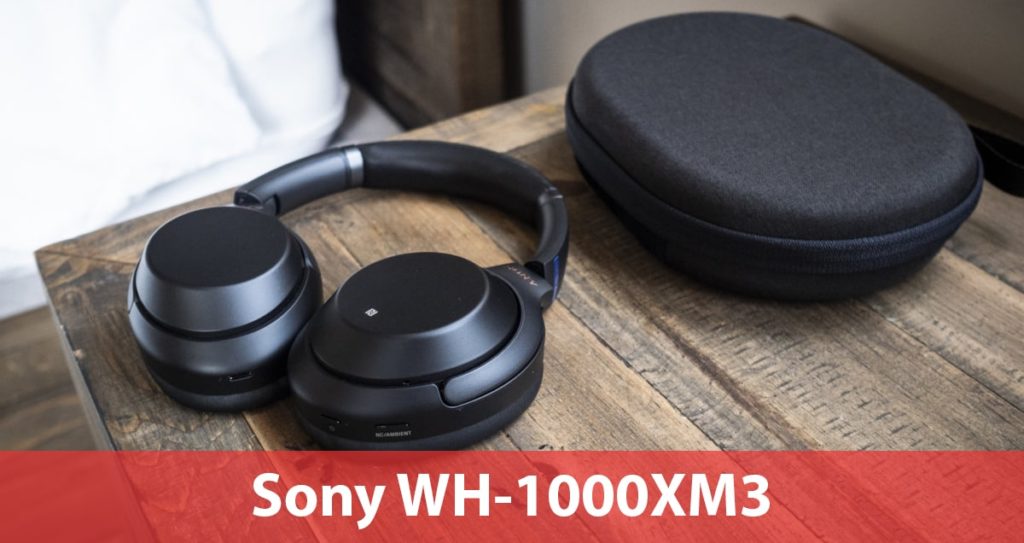 These is the first and the best headphones for your iPhone even for all devices including Laptops. I mentioned that Sony is the best company that has the second-to-none headphones and Earbuds for your devices. But the confusion is, which one is better to buy and it is worth the money we paid. Here I will give you the Sony WH1000XM3 review. So, Sony WH 1000 XM3 is a pair of noise-canceling headphones with a terrible name and it has a few handy features.
You can connect these headphones via Bluetooth to any device and you will find a touchpad on the right side of the headphone to control the audio. If we talk about its battery life, then, it has 30 hours of battery life with a 3.5MM audio jack at the bottom of the headphone. Besides that, you can enable the voice assistant for Google Alexa and Siri.
Moreover, if you want to change the settings or have full control over the headphone then you can do it via its application. Therefore, you will need to run its application and customize all the settings that sound good. However, you will have the adjustment of the noise cancellation between the human voice and the ambient voice so that you can hear the human voice clearly. There are many goodnesses about this headphone, So, purchase the headphone and give it a shot with all the settings and features.
2:
Cambridge Audio Melomania 1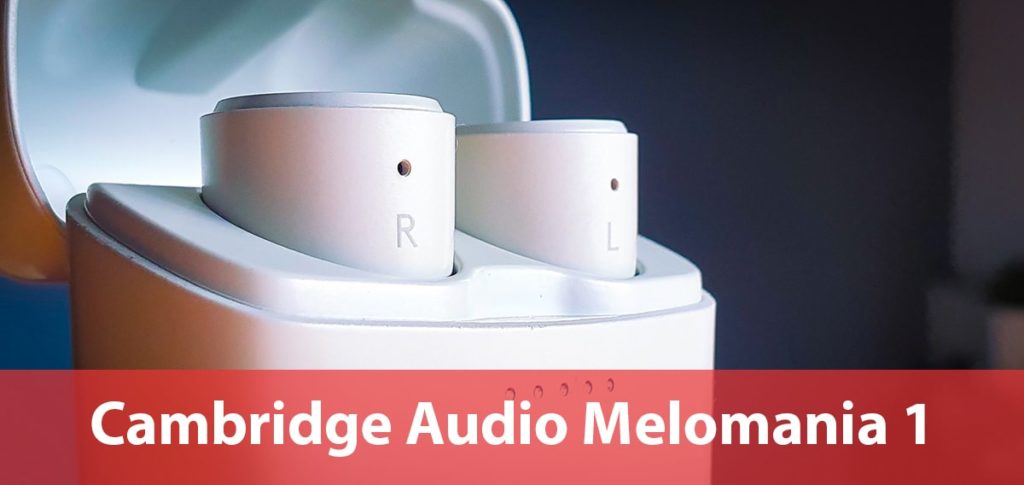 Have you experienced the Cambridge headphones before, If Yes, then you have the clue how the Cambridge Earbuds are the best and most high-quality? Here is the new release of the Cambridge Audio Melomania 1 with the true wireless charging case. It has a total of 45 hours of battery life (9 hours with playtime and 36 hours with a charging case). Although Cambridge charging case shape is like Airpods and it's the smaller Earbud of this year.
So, this Earbud is waterproof and noise cancellation, you can enable the Siri or Google assistant compatibility. The best thing about this earbud is, that you can find it at a low price on Amazon. Therefore, click the link and order the new release Earbud.
3: Apple Airpods 2020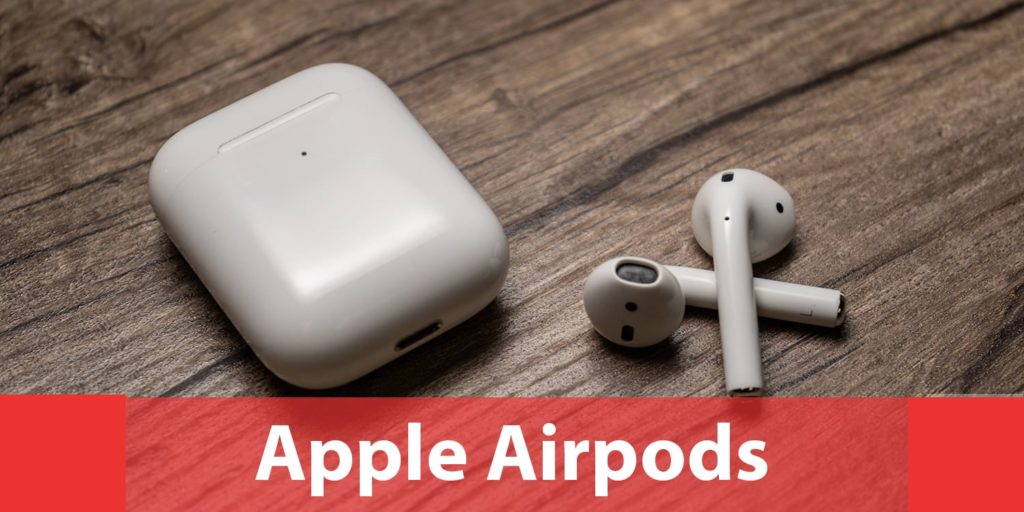 Apple Airpods 2 is the latest version and it's far from the world-famous Airpods, but if we test the new Airpods then it looks similar to Airpods 1 even though there are some modifications and new features. Firstly, you will see the changes in pairing mild between Airpods 1 and 2 however the form and instances are the same. If we look at Airpods development then Apple brought an H1 chip in which offers us a greater 15% Talktime and you could switch the connection across two devices quickly.
Moreover, Airpods give you five times faster connectivity for the duration of smartphone calls and gambling games with Airpods, you'll face less than 30% latency. you then have an S-Series hand-free alternative where you can manage collection without touching Airpods, So, this is the latest wi-fi charging and you have a normal wireless charging case choice with Airpods 2 and the charge is $14.
Apple Airpods is the most expensive headphone among all other headphones, though you will get them at $250. So, some users can't afford this payment and they will not prefer to purchase this Airpod. Therefore, you can pick the other one.
Best Wireless Headphones for Computer
However, every headphone works for all devices including computers, smartphones, or other portable devices. There are some PC that doesn't have Bluetooth feature, then, you can't connect the wireless headphones. Hands down, you will need wired headphones to plug in and listen to music or play games.
In case, you have a laptop then you can use wireless headphones and connect it via Bluetooth. But the Desktop computer doesn't this feature and you don't have any method to connect it, Therefore, you need to purchase a wired headphones. Though our topic is about wireless headphones. But here I will mention some best wire headphones. In case, you have a Desktop computer then use this one.
1: Bose Noise Cancelling Headphones 700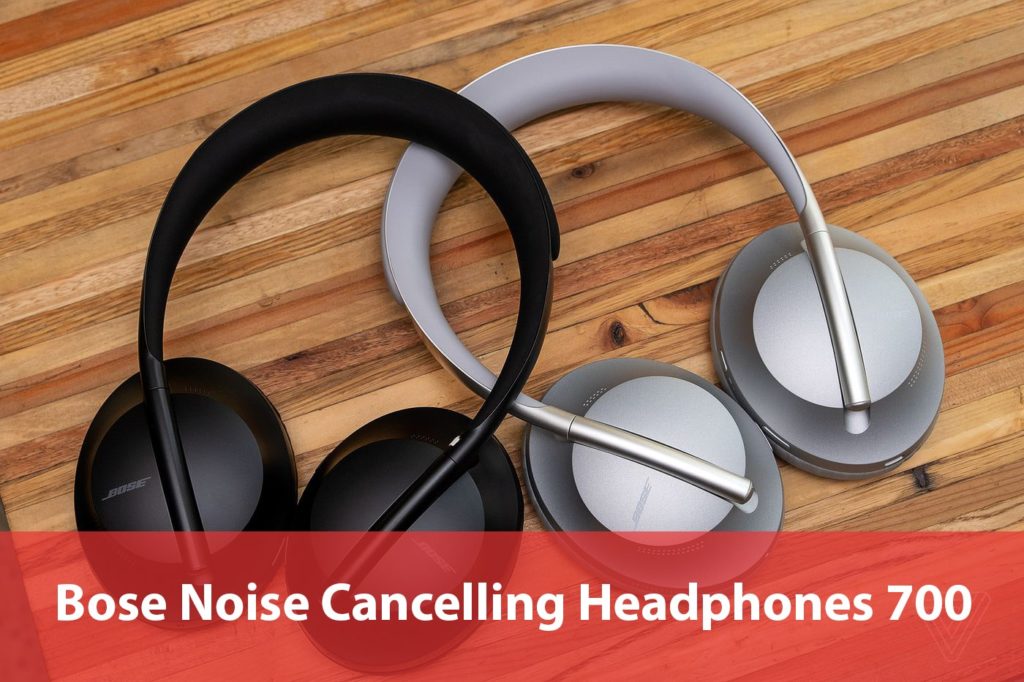 The first wireless headphone on the list for the computer is Bose noise cancellation headphones 700. Its name is terrible but this headphone is new and it has the best and unique design. Hands down, Bose headphones compete and they release the best headphones for their customers. However, this headphone has a black and silver color that's what I like about its design. You can see its smooth ear cups attacked to the single stock.
You can rotate the headphone and it has 100% movement flexibility. Thanks to Bose to added the new features to this headphone. Bose 700s headphone is much better than the previous version of headphones. So, you will have the USB-C connector and you can connect via Bluetooth on two devices at a time. that's what I like about this feature. Moreover, you can play/pause the music by double-clicking on the cap's surface or scrolling up and down to change the volume of the song. Besides that, you can change the songs by moving your finger left and right.
In this headphone, you will get three buttons and on the right side, there are power and Bluetooth buttons. Simply single-click the button to turn on and off the Bluetooth and press for a long time to power the headphone. Then, the next button is the voice assistant button. So, the left side button is about noise cancellation adjustment. There are many more features that you will get once you purchase the headphone.
2: Jabra Elite 85H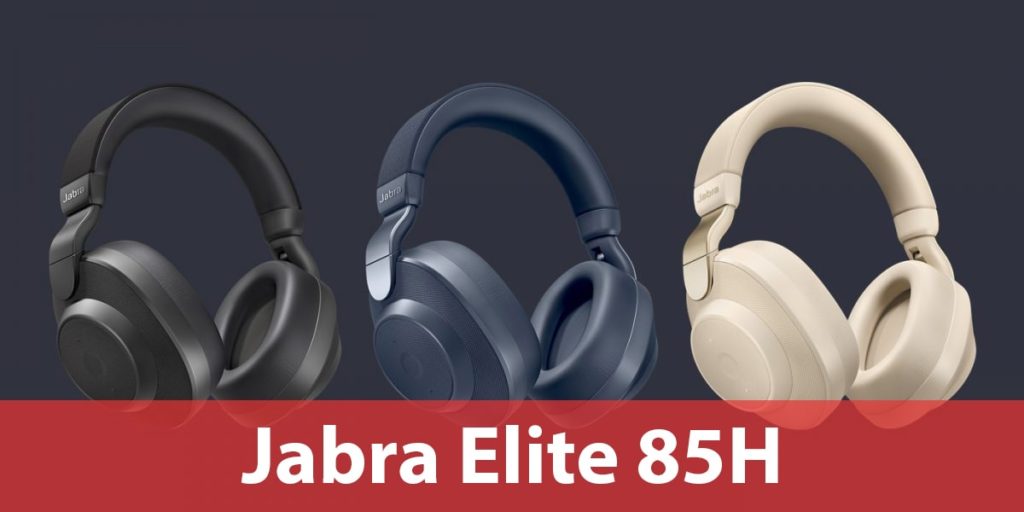 Jabra is one of the well-known headphones companies and it has legions of customers who purchase its newly released or other headphones as a row. Here is the other version of Jabra Elite 85H wireless headphones with a unique design and three colors which are black, blue, and silver. So, you can connect these headphones via Bluetooth even if you can use them with your Android or iPhone devices. If we talk about its noise cancellation then it is amazing Jabra put the best noise cancellation adjustment where you can adjust the noise-canceling while you are on call.
One of the important features of headphones is noise cancellation. With this feature, the user can easily hear your voice that's what every user wants. However, this headphone is water-resistant and you don't need to worry while you use them in rainy weather but there will be some dust on the headphone caps.
Moreover, you can control the music with its volume from your caps surface, There you will find buttons to play and pause the music or change its volume and even you can access to voice assistant of Google Alexa and Siri. Jabra has its application where you can access all the settings and you can customize the options. So, I recommend you go with these headphones and you can buy them from the above link.
3:
Audio-Technica ATH-M30x Wire Headphone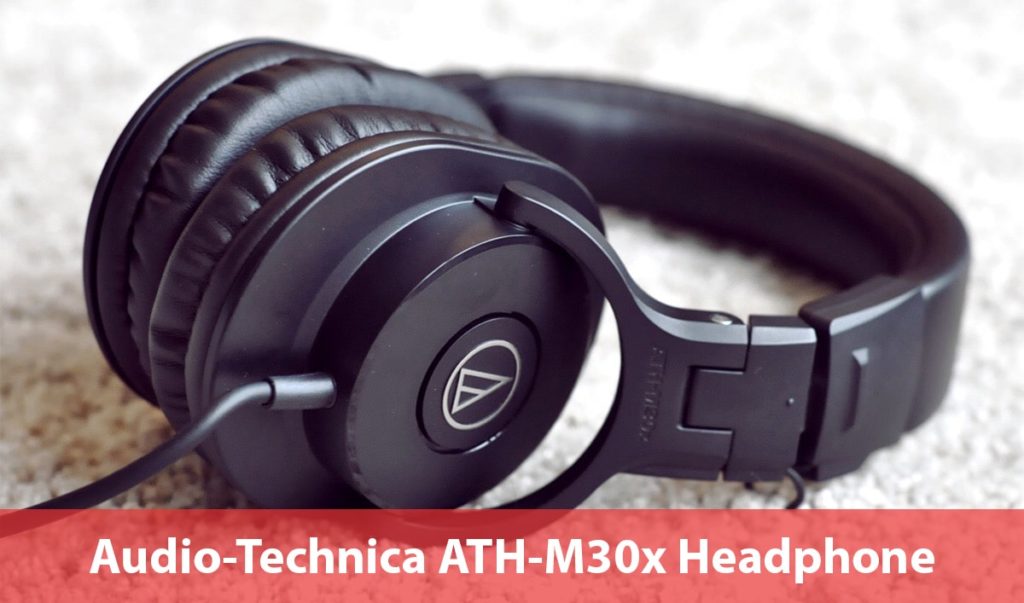 As I told you, I will mention the best wire headphone for your PC and your home use. Here is the best wire headphone called Audio Technica ATH-M30X. Audio-Technica is a professional monitoring headphone and it is great for DJ use and also for your home use. This is the line of M-series headphones from Audio-Technica and this is the second generation of headphones.
Audio Technica's new headphone model is in demand because of its low price budget you can buy it at $70. I think everyone can afford this price. So, let's talk about its design, the design is awesome and it's very comfortable while you wear it then you feel free with these headphones.
Moreover, it has very comfortable ear caps that you can wear the headphone for a long time without any problem. It has a high-quality sound system and it will reduce the outside noise. So, among wire headphones, Audio-Technica is the best to buy.
4:
Bose QuietComfort 25 Acoustic Noise Cancelling Headphones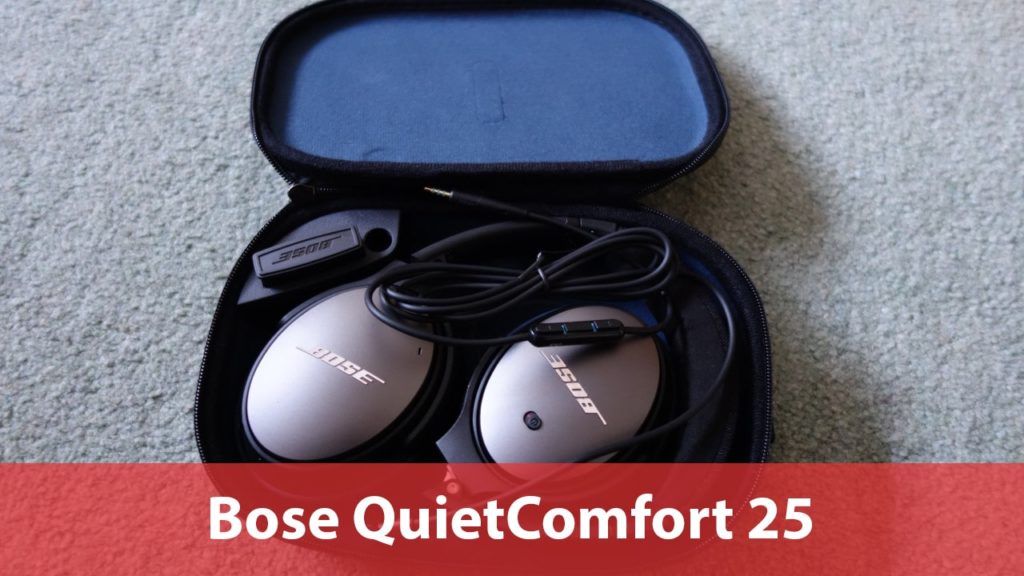 Bose headphone company has a high reputation for its products and so far thousands of customers are purchasing Bose headphones. Here is the old Bose headphone model released in August 2009 but still people prefer this model and they recommend all to go with this headphone. So, Bose QuietComfort 25 is the best for noise canceling and a high-quality sound system. The company mentioned, that this headphone is basically for Apple devices but you can use them with any device.
Bose QC 25 model has an awesome design it's made of plastic that you can rotate anywhere and it is 100% flexible. you don't need to worry about its body part. Everything will work fine and it is very comfortable while wearing the headphone for a long time. However, among wire headphones, this is the only one that has more customers so far.
Other Wire Headphones you must check
There are many wire and wireless headphones in the market but I will mention those headphones that are worth the money you will pay and will be second-to-none. So, check the below wire headphones and purchase your favorite one.
Best Wireless Headphones for Gaming
There are many gaming headsets but the problem is which one is the best and perfect for gaming PC. Here, I will show you the best Wireless headphones for Gaming.
1: Steelseries Arctis 7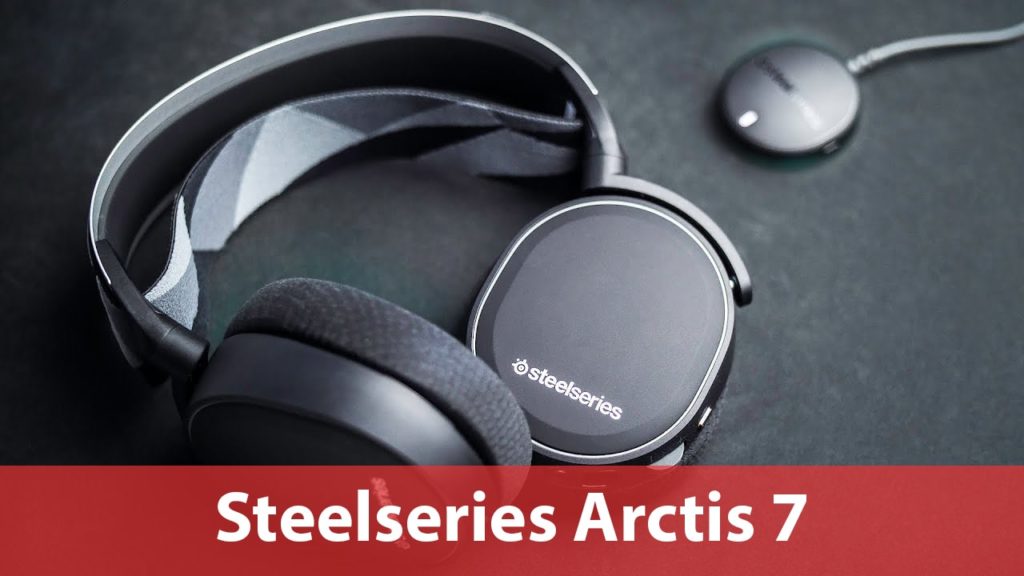 The best headset for gaming or gaming PC is Steelseries Arctis 7 which is perfect for game lovers to use while playing games. People prefer wireless headsets for gaming because they don't want the stupid wire to disturb them again and again. Wearing headphones during the game is much better if you are playing multiplayer games then it's a must to have a headset to know what's going on. So, Steel Series headphones help you to play your game and get the best experience. You don't need to worry about the battery life, Here, it has up to 24 hours of battery life with 20Hz-20,0000Hz frequency response.
Steel Series 7 headphone has many new features that are worth our money and make us two-minded about what to do. Headphone with noise cancellation is more in demand than non-noise cancellation. Thus, one of the features is noise-canceling and the other one is chat mix control, customizable ear cup plates, and headband.
You can control the sounds from the earcups, Here, you will find buttons to customize the volume or power off the headphone. Therefore, without wasting your time click the link and order the headphone.
2: HyperX Cloud Revolver S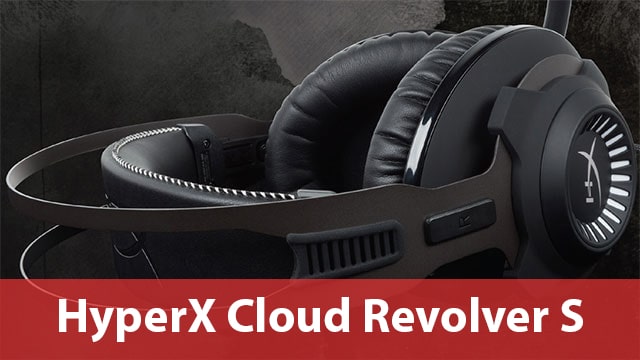 When we first sat down to review the HyperX Cloud Revolver S, we have been a tad conflicted. On one hand, it boasts exceptional 7.1-channel surround sound, introduced through Dolby's trademark virtual sign processor. On the other, it is extremely expensive when compared to other similar headsets. Fortunately, as one in all Kingston's most subdued pair of cans we have ever seen (or heard), the pure consolation and top-notch sound greater than make up for its high rate and weirdly placed detachable mic. And that's why it tops our listing of the best PC gaming headsets.
So, here I give you another best gaming headset that is worth buying, In case, you are curious to know about gaming headphones then keep reading till the end.
3: Astro A40 + MixAmp Pro Gaming Headset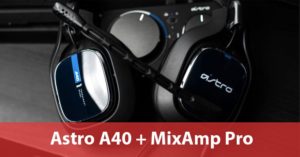 If you are a serious gamer and you play games most of the time then this headphone is for you. The Astro A40 + MixAmp is a premium gaming headphone package built for game lovers who can control all the settings with their fingertips. This headphone is the best so far around the other gaming headsets. Thanks to the company for several features, lightweight frame, soft, and awesome earcups with high-quality sound.
Astro A40 has an awesome design if you see the earcups or other body parts all are made awesome. So, there is a new upgrade to the speaker and the headset. Besides that, there is a new upgrade with MixAmp that is handy for users. However, this headphone is in stock for PS4, Xbox, and PC. That does not matter for which purpose you are using but you will enjoy wearing an Astro A40 headset.
4: Corsair HS70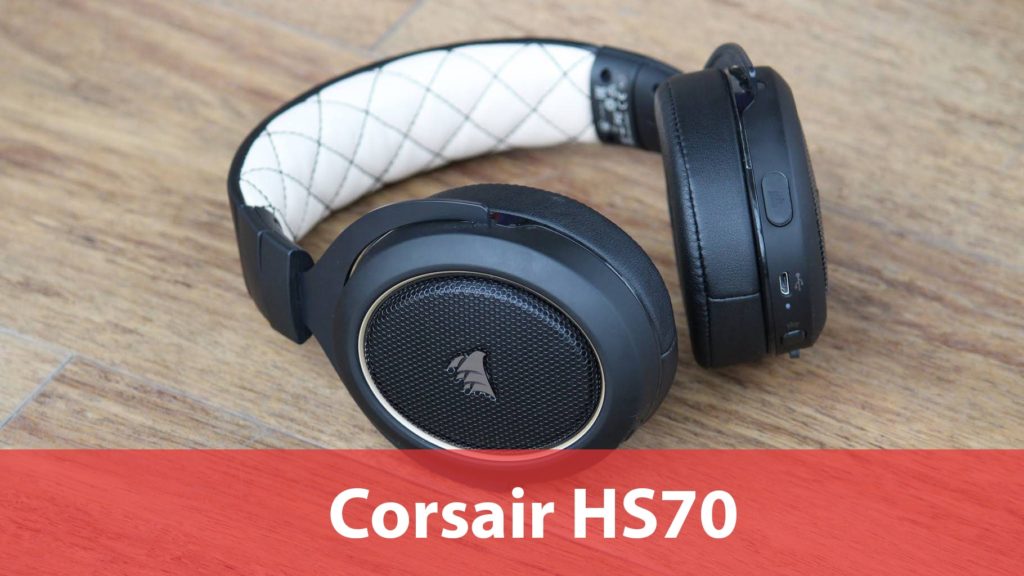 Corsair has done amazing work for its customers they are trying their best to make the higher-end models with high quality and best features at a low price according to other headsets. This is the well-designed and best headset for gaming called Corsair HS70. HS70 available in White and Black colors, It has up to 16 hours of battery life and is much more comfortable to wear during the game.
You can adjust the earcups to wear and feel comfortable confidently, Moreover, you can rotate the earcups with 100% flexibility. The design is so simple and you can control the volume from its earcups. Here, you will find volume buttons, a USB-C port, and a power button on the left side earcups. Moreover, you can customize the settings via its application. Finally, this headset is in demand and till now thousands of users purchase these headphones and they are happy with playing games.
Some other best Gaming Headset
Best Wireless Headphones for Running Or Working Out
Nowadays, gents and ladies are going gym or outside for a workout, So, all of them prefer headphones to listen to music while running or workout at the gym. Listening to the music during the workout have another feeling you just enjoy the time you spend and you will love to have more workouts. But, all these things will be done when you have the best wireless headphones for Running or Working out. So, check the below headphones.
1:  Beats Powerbeats Pro
Power Beats pro is an amazing headphone for running or working out without any panic you can use it. It has several features such as this headphone is IPX4 sweat and water-resistant. This is not mean you use it for swimming time, only you can use it while running or working out at the gym. Moreover, you can wear it in rainy weather too. Besides that, it has an H1 chip that you can connect to Apple devices via a strong Bluetooth connection.
With this headphone, you will get 9 hours of battery life with an additional 15 hours of charging case battery life. It has a fast-charging feature if you charge it for 5 minutes then it will give your one and half hour playtime backup. Moreover, you can control the music and music volume from the earbuds. So, this is the best headphone I prefer to purchase.
2:
Jaybird Vista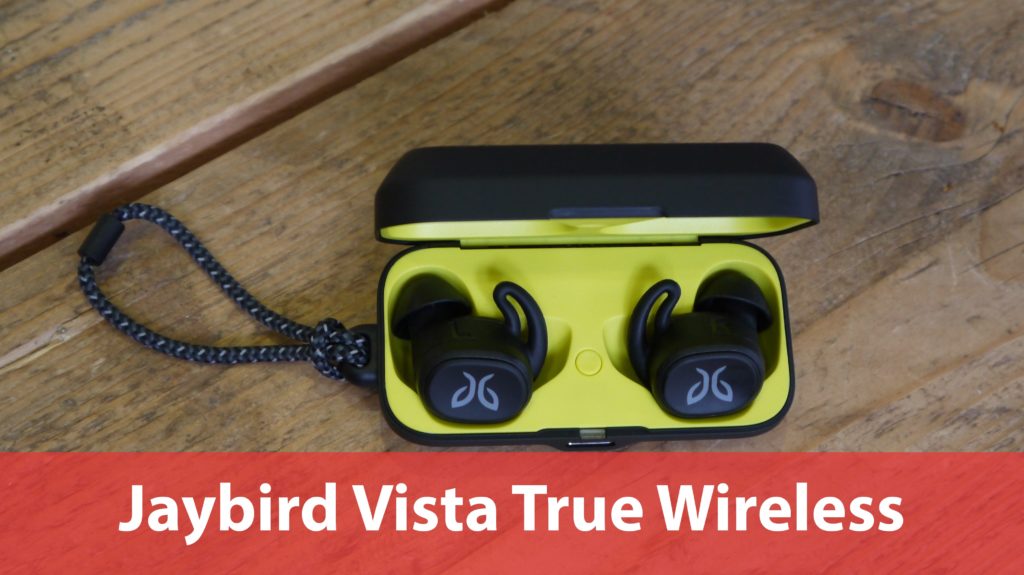 The next well-known earbud is Jaybird Vista which is the best for running and working out. There are multiple features and the new update with its application that I like is custom EQ. So, once you open the app then you will find 6 different tones simply select one of the tones and slide up and down for the volume. What I think, is the best feature and the best thing about its high-quality sounds.
There are many earbuds but Jaybird Vista earbuds have the best sound quality and I think it's much better than Apple Airpods. So, you can put it in your pocket because its case is too small and it's very comfortable and portable. Besides that, you can charge it via USB cable. At the bottom, this is amazing and second-to-none.
3: AfterShokz Trekz Air headphones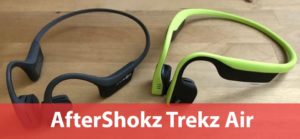 If you want to listen to your co-worker or you want to listen to music and people's words of the mouth at the same time. then, AfterShokz Trekz Air is the best earbud for you. While wearing these headphones from the backside of your head and it will be in front of your ear and it will not block your ear or stop you to listen to others. This will be good when you are crossing the road and you can hear the car sounds or surrounding noise.
So, you can charge it with a USB cable and connect it via BlueTooth with your device. This headphone has four different colors and you can go with your favorite one.
Some more Headphones for Running or Working Out
Read Next:
Conclusion
Wireless headphones become in demand rather than wire headphones. So, you will find thousands of wireless headphones and wired headphones, But the question is? which one is better to buy. Therefore, I mentioned different types of headphones for all devices that you will need in the future.
I hope you find your favorite headphones and you would purchase it from the link given in this article. Moreover, if you have any questions then feel free to ask me in the comment section.