How to install Virtualbox Extension Pack on Windows or Mac. If you are looking for more Oracle VM Virtualbox features then here Virtualbox Guest Addition prefer you to install Virtualbox Extension Pack. due to that, at first, you need to download VirtualBox and install Oracle Virtualbox on windows. so we have already uploaded an article about how to install Oracle Virtualbox on Ubuntu and Windows. besides that, We have shown you how to install Kali Linux on Virtualbox. So, Vbox Extension pack adds certain features and some of them are the most needed and useful. therefore In this article, I will guide you How to install Virtualbox Extension Pack.
After that you installed Oracle Virtualbox on windows then you will need to download and install Virtualbox Extension pack. In here I will tell you deeply about Virtualbox Extension pack so read top to toe and follow each step, otherwise, you will be failed to install the Extension Pack.
Video guide:


How to install Oracle Virtualbox 6.0 on Windows 7/8/10 How to Install Virtualbox 6.0.4 on Ubuntu 18.10 How to Install Ubuntu 18.10 on Virtualbox on Windows
Download Virtualbox Extension pack
In the first step, you will need to download the Virtualbox extension pack, you can download it from its official website but make sure that you have downloaded the same version that you have VirtualBox on your windows, otherwise, Virtualbox extension pack not installing on Virtualbox.
Step 1. ok, open your favorite browser and search for https://www.virtualbox.org/wiki/Downloads and then press the enter button.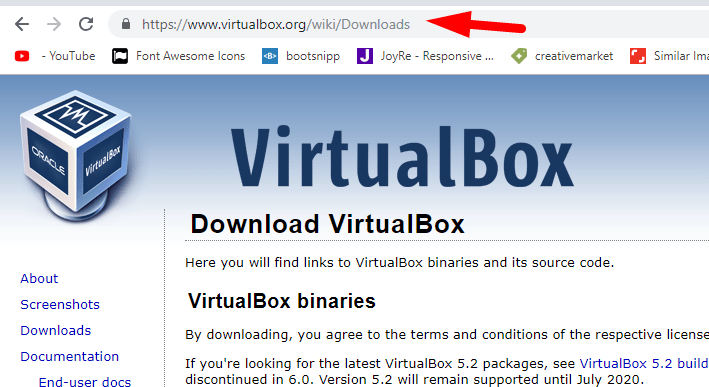 Step 2. in this step you will learn to download extension pack so now you are in downloading area then scroll down and click on All Supported Platforms. and download the link.
How to Install MacOS Mojave on Virtualbox on Windows How to Install MacOS High Sierra on Virtualbox How to Install Kali Linux in Virtualbox
Install Virtualbox Extension Pack
Now that you have the extension pack downloaded file then in the second step, you will need to install Virtualbox extension pack with that file. for that open VirtualBox and follow the below steps.
Step 1. after downloading the extension pack file then open Virtualbox and go to file -> preferences.
Step 2. So now you are inside the file and preference menu, then scroll down a little bit and click on the extension option to add Extension pack file.
Step 3. after that you are inside extension option then you will see a small icon on the right side of the window, so click on the icon and add the downloaded file.
Step 4. Select the file that you have downloaded it in the above step.
Step 5. in here you are about to install an extension. so just click on Install button.
Step 6. after installing extension pack then it will ask you to agree on the terms and condition. so scroll down and click on agree button.
Step 7. Ok, friends, the Oracle VM Virtualbox extension pack has installed successfully.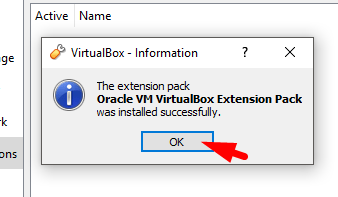 In Conclusion
Ok. dear in this article you learned about how to install Virtualbox extension pack on windows, so if you are failed to install extension pack then feel free to leave a comment. and if the extension pack won't install then I am here to help you. besides that, if our article is meaningful and helpful then please give your feedback.