Which iPad Will Cater to my Needs in 2021? Decoding The Choices Here
Which iPad will Cater to my needs? However, Humans love convenience so much. The obvious reason for that is "we value time." Since convenience allows us to maximize our time, we grab every opportunity to avail that benefit. That's how with time, the computers in their rudimentary form gradually became smaller and faster—thereby enabling everyone to use devices virtually anywhere.
That's how the use of Apple's tablet took prominence in the lives of millions of users out there. In fact, in the first quarter of 2020 alone, Apple released around ten million units worldwide. That's huge!
But having said that, not every iPad can cater to the needs of everyone. For instance, a person wanting to use the system for creating a graphic design won't use the same system as that of the one who uses a device to read books.
Isn't it? So if you are looking to buy an Apple tablet for yourself, here's a detailed guide on which iPad will Cater to my/your need in order to help you find the perfect match for yourself. Before we dive into a series of questions, here's what you must know.
A List of Options Available For You
Considering so many options out there, "what should I get?" will be running through your mind every now and then. Isn't it? With Apple's tablets gaining popularity, decoding their features is the first step to answering all the questions.
Looking for something that supersedes laptops? iPad Pro is your go-to solution
If you are looking for something that gives you a feel of a laptop yet convenient and portable, this option is just right for you. Plus, its 2020 version has the advantage of a Magic Keyboard case, which comes with backlit keys and a trackpad. Users are even comparing it with a MacBook now.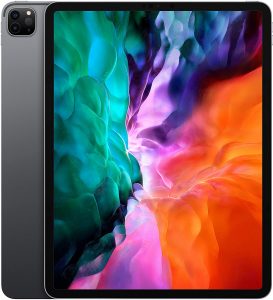 If you are in a creative field, this "pro" version will help you with video editing or illustration easily on its 12.9 inches or 11-inch displays. Further, the "ProMotion" variable greatly helps users with smooth scrolling while working. And the best part is this device supports the Apple pencil (second generation).
Looking for something that's one size fits all- iPad Air is your go-to solution
Unlike a regular Apple tablet, this option comes with a bigger screen and features like the TrueTone display. Although it does come with the ProMotion variable, it has a color gamut that you'll find on this 10.2-inch option.
Plus, this model comes with a storage space of 64GB and can be attached to Apple's Smart Keyboard if you are into a profession that requires a lot of typing.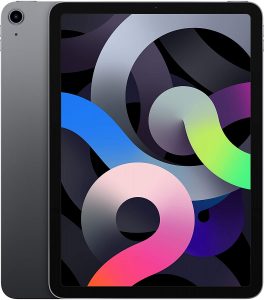 Looking for a Travel Buddy- iPad Mini is your go-to solution
This 8-inch tablet is one of Apple's smallest and lightest options. But you can't rule out its multitude of benefits. After all, it's the inside that counts, not the appearance or the size. It's quite useful for the users who're always on the road for meetings or business operations. You won't even feel it's there and can enjoy all the seamless digital experience.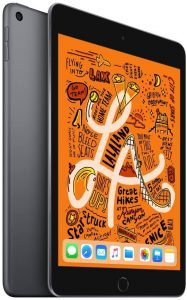 Looking for a Basic Model- iPad is your go-to solution
This is the most basic version of Apple's list of tablets. There are no fancy descriptors used for this version. It handles most apps, although it might take some time to load. Having said that, you'll still get an amazing experience using this product. It's an ideal choice for students, children, or for shared work environments. And let's be honest, it's an Apple product. It is better than any fancy product out there.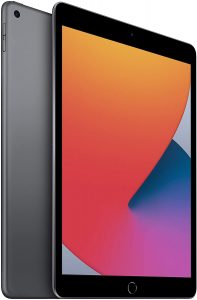 Now that you have an idea of all the options out there, the next step is to find answers to the most common questions. So, let's dive in and know more.
Should I Upgrade my iPad?
Ideally, the answer to this question depends on "what type of work do you wish to do using this device?" As already mentioned before, you can use iPad Pro if you are in a creative field, and its mini version, if you are a frequent traveler for business purposes.
But whenever you ask yourself that, you often come across the question,
What model am I using?
What's the generation of my tablet?
Is my system applicable for an upgrade?
Will this accessory be compatible with my device?
Right?
For instance, if you are looking for a Model name, you can open your "Settings tab" and tap on the "General" icon. There you will find the name under the "Model name" tab. For more queries, you can click this link, https://setapp.com/how-to/which-ipad-do-i-have, and get all the answers related to your device right away!
What Storage Size Would be Most Ideal For Me?
Gone are the days that you had tablets with storage space of only 16GB. Nowadays, you can find options from anything between 32GB to I TB. So, you must have an idea about the kind of storage your work requires, and accordingly, you can choose the device of your choice.
What Color Should I Choose?
It's not about "I like this color." You need to consider a few factors before deciding on the final color for your product. For instance, are you looking for a white bezel across your screen? Are you planning to buy a cover? Are you buying it for personal or professional purposes? Accordingly, you can decide the color of your tablet.
Will I Need an AppleCare or Insurance For My iPad?
Ideally, users often look to protect their devices when buying or upgrading their tablets. Although Apple offers AppleCare+, you can also go for third-party services or credit card benefits that might seem attractive to you.
Read Next:
Wrapping Up
Be it a student or a business owner, Apple's tablet caters to everyone's needs in the most convenient way. All you have to do is connect it to Wifi or an internet connection, install your apps, and you're good to go.
Since it's lightweight, it's highly portable and compact, besides being technologically superior to its competitors. All you have to do is find your reasons and choose the tablet that matches your needs perfectly!
So, are you ready to buy or upgrade your iPad? Kindly let us know in the below comment section.
In this article, you get about which iPad will Cater to my/your needs. So, if you have any questions or confusion please let us know in the below comment section.