Best Budget Gaming Laptops for all players
You can see various gaming laptops in the market with different prices and specifications. Such gaming laptops are for gamers to pick up their favorite PC games with them wherever and whenever. But those best gaming laptops are out of some consumers' price range and they cannot afford that. You might think that low-budget gaming laptops have low performance than high-budget gaming laptops, Yes? Well, that doesn't mean what you are thinking. There are several best budget gaming laptops with the best design, performance, high graphic cards, Min 6GB RAM, best hardware, and high screen clarity. Only you will need to keep reading and find your best cheap gaming laptops for 2022.
Take heed, smartphones are performing well in the gaming field though you know we have several best mobiles that allow us to play a game in high quality and performance. But playing games on the computer like desktop and laptop is much easier and you will get a high experience. Gamer always recommends portable machines where they can play games anytime and get a profit from their free time playing games. It means the desktop is no more in demand from gamers because it will cost a pretty penny and you will not be able to play games anytime and anywhere.
Therefore, we have researched hours and found the best cheapest gaming laptops in 2022 with high-performance, several features, high graphics card, and other specifications. Remember, for playing games your laptop must have a high graphics card to have the best experience. So, in this article, you will find more than the 12 best gaming laptops. What I think, for what you looking for, you will find it in this article.
1: Dell G5 15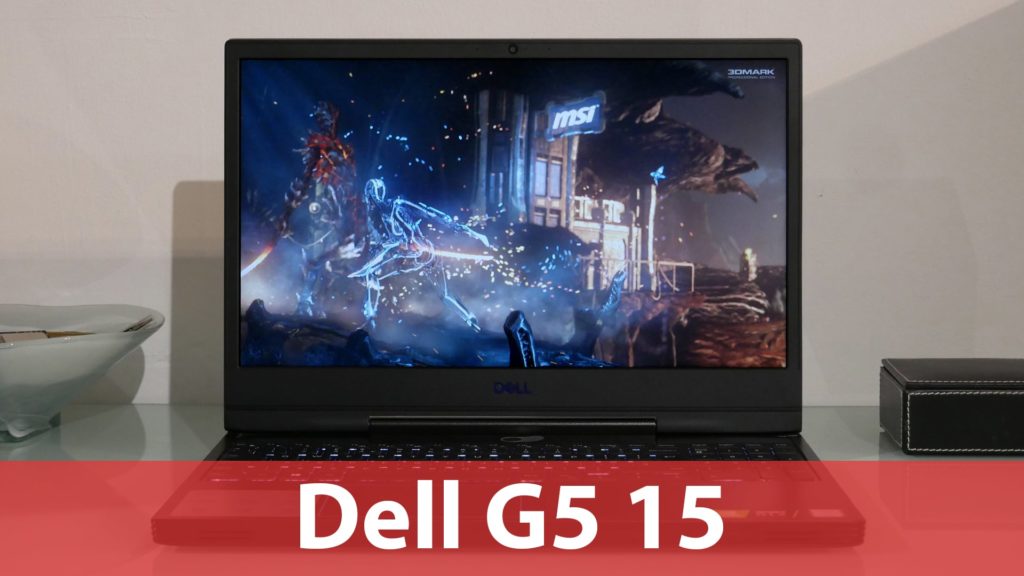 Dell gaming laptops play a major role in the gaming field and you will find various versions of dell's G-series gaming laptops on a low budget than other laptops. Still, you can get the best experience of playing games in the G5 15 version. There are three more separate G models such as G3, G5, and G7. All versions are in 15 to 17-inch sizes with high graphic cards and many other features that are listed below. However, G3 was launched in 2018 and it was slimmer in design than the G5 and G7. Moreover, G5 is one of the suitable and capable of playing various games without having a bad experience.
Dell G5 Specs
Brand and Model: Dell, G5
Dimensions: 60.96 x 275.00 x 38.90
Weight: 2.61
Colour: Black
OS: Windows 10
Size: 15.60 inch
Processor: Intel Core i7 9th Gen 8750H
RAM: 16GB
Graphics Processor: NVIDIA Geforce GTX 1650
SSD: 256GB
Wifi Supports: 802.11 ac
Bluetooth Version: 5.0
Fingerprint Sensor: No
2: Acer Nitro 5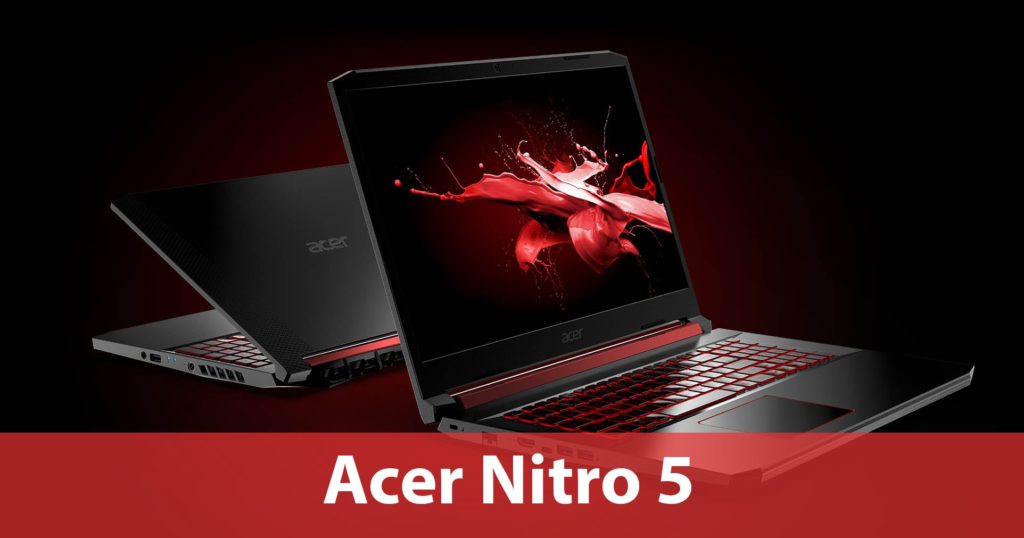 The second best cheap gaming laptop in the market is Acer Nitro 5 and there are several reasons that gamer recommends Acer Nitro 5 for playing various games. The Acer Nitro 5 will give you the high-performance game quality for under $700 price. The price is similar to LG 315 but there are several features and a faster video card under the hood. However, the Acer Nitro 5 was made of a black plastic exterior with a dark web grille below. Such a laptop on a low budget is the best option for a gamer to purchase. Typing the keyboard feels solid and snappy though on battery power the red background color will be activated. Therefore, this is the best chance to find out your favorite gaming laptop.
Acer Nitro 5 Specs
Processor: 2.3GHz Intel Core i5-8300H (quad-core, 8MB cache, up to 4.0GHz)
Graphics: Nvidia GeForce GTX 1050 ( 4GB VRAM); Intel UHD Graphics 630
RAM: 8GB
SSD: 256GB
Storage: 1TB Hard Drive Disk
OS: Windows 10
Screen Size: 15.6-inch FHD (1,920 x 1,080) Acer ComfyView (IPS LED) LCD
Ports: 1 x USB Type-C, 1 x USB 3.0, 2 x USB 2.0, HDMI port, SD card reader, Ethernet (RJ-45) port, 35mm headphone jack, Kensington lock slot
Connectivity: 802.11ac Wi-Fi, Gigabit LAN, Bluetooth
Weight: 2.75KG
3: MSI GF63 Thin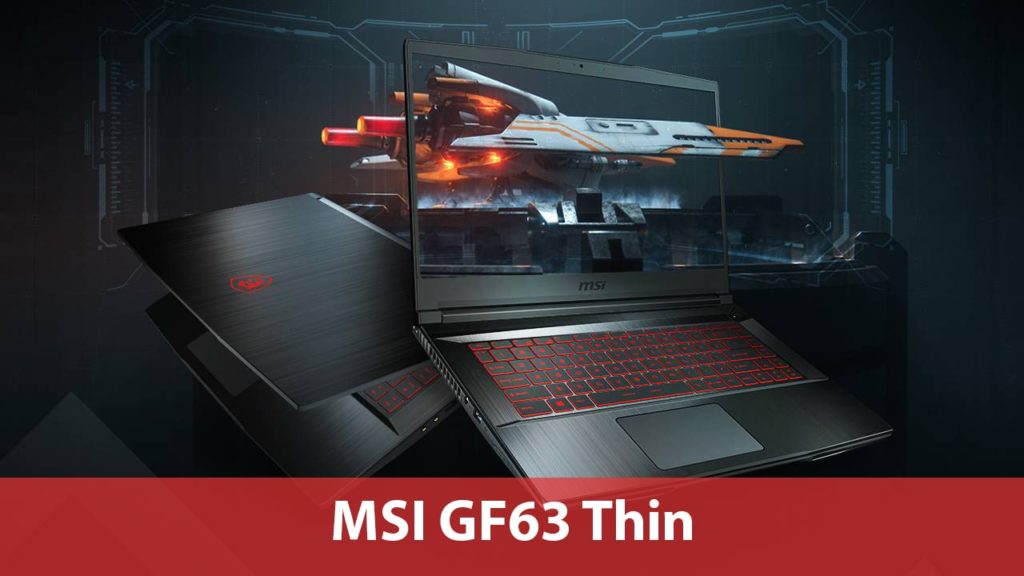 The MSI GF63 is one of the best gaming laptops under $1000 if you have more budget then you have more options with the high budget threshold. The more budget you have the more option your laptop will have. This gaming laptop offers the best hardware and high-performance quality. The GF 63 has several features and it will give you the full display resolution where you will enjoy playing games.
MSI GF63 Specs
Display: 15.6 inches Fhd (1920 x 1080), IPS-Level 60Hz 45 percent NTSC thin Bezel 1920×1080 16: 9
Graphics: NVIDIA GeForce GTX1650 [Max-Q] 4G GDDR5
Processor: Intel Core i7-9750h 2.6 – 4.5GHz
RAM: 16GB (8G x 2) DDR4 2666MHz 2 Sockets; Max Memory 64GB
Storage: 512GB NVMe SSD
Weight: 1.86KG
OS: Windows 10
Dimension: 359 x 254 x 21.7 mm (14.13″ x 10.00″ x 0.85″)
4: Motile 14 Gaming laptop
Here is the cheapest gaming laptop in the market after researching for hours and I found the Motile 14 gaming laptop. It offers you three different colors black, rose, and silver. The design is pretty cool, very sleek, and super lightweight. This laptop is M1 42 and it has a 14-inch display screen with high resolution. The Motile 14 is under $550 in the market even you can get at $299 bucks. However, the prices matter on the laptop options if you purchase the high budget gaming laptop then you will have many options and high-quality performance. Always try to buy the best laptop no matter if it's expensive but you will get the best experience.
Motile 14 Specs
Screen Size: 14-inches
Screen Resolution: 1920X1080 Pixels
Processor: 2.6 GHz AMD R Series
RAM: 8GB DDR4
Storage: 256GB SSD
Graphics Coprocessor: AMD GRAPHICS
OS: Windows 10
Weight: 2.55 pounds
Color: Black, Rose, and Silver
5: Lenovo Legion Y545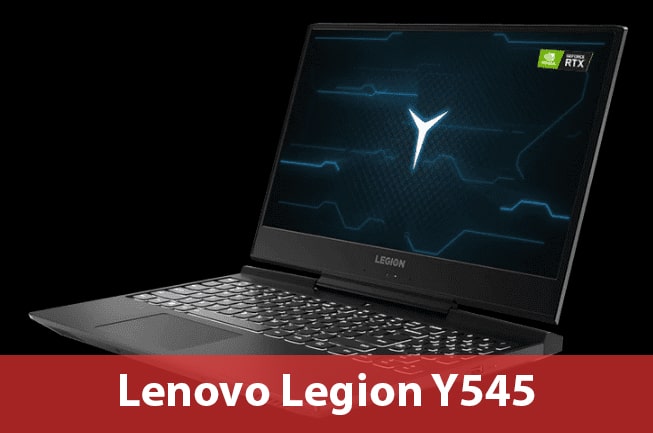 Lenovo Legion Y545 is the cheapest gaming laptop on the market but it also offers you a premium. You will get different prices and the top price is $1486 which is not affordable for some users. But they can pick up the low-budget Lenovo Y545 gaming laptop. It has the best design and is pretty much lightweight which is a portable machine. It looks awesome and it has a nice angular edge to give a different look and a simple Y in the middle of the laptop. That speaks out it's a gaming laptop.
With other laptops, you will have the port situation on the left and right sides. But Lenovo is changing and all the port systems are housed in the back. I like this feature of Lenovo because it will clean the desk and all the wires will be located on the backside of the laptop. The amazing point, it has dual memory that does help with the gaming performance.
Lenovo Legion Y545 Specs
Processor: 9th Generation Intel Core i7-9750H Processor (2.60GHz, up to 4.50GHz with Turbo Boost, 6 Cores, 12MB Cache)
OS: Windows 10
Graphics: NVIDIA GeForce GTX 1650 4GB
RAM: 8GB DDR4 2666 MHz
Storage: 1TB HDD + 512GB PCIe SSD
Display: 15.6" FHD (1920 x 1080) IPS anti-glare 60Hz 250 nits
Weight: Starting at 5.1 lbs (2.3 kg)
Color: Raven Black
Dimension:  14.4" x 10.2" x 1.02" / 365 x 260 x 25.9 (mm)
6: Dell G3 15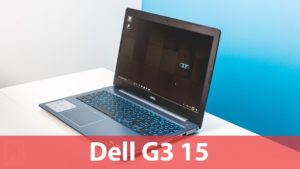 I always mentioned if you are looking for a cheap gaming laptop then you should not expect more options and performance. However, the low-budget laptops are capable of playing games but they will not give you high-performance quality. Therefore, Dell G3 is the only budget laptop that gives you high-quality games with screen size.
The Dell G3 gaming laptop is available at certain prices, you can pick it up for under $700 but with the best option, high-performance quality, and many more features are in stock at $1116. That depends on your budget. The G3 design is awesome and it was made of plastic with 5.57 pounds. Moreover, you will get a lot of quality in dell G3 which is mentioned below.
The Dell G3 Specs
Processor: 3.9 GHz Core i5 Family
RAM: 8 GB DDR4
Storage: 16 GB 256GB M.2 PCIe NVMe Solid State Drive
Graphics: NVIDIA GeForce GTX 1050 Ti
Screen Size: 15.6-inches
Display Resolution: 1920×1080
Graphic Card RAM Size: 6 GB
OS: Windows 10
7: HP Omen 15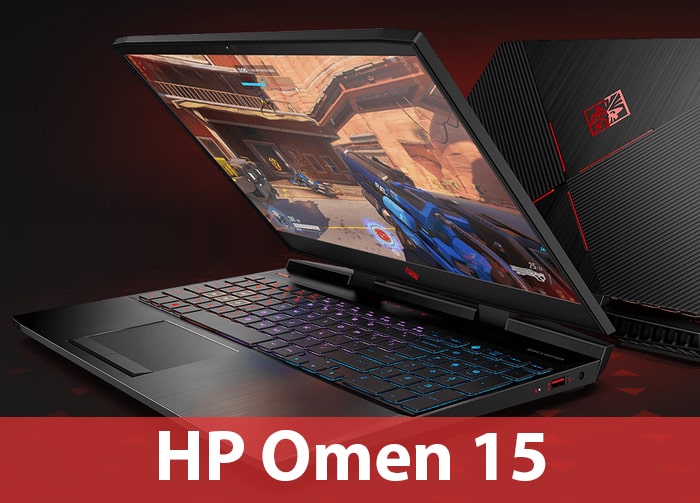 The next gaming laptop for 2022 is the HP Omen 15, You will get it at different prices in the market and a lower price is under $830. However, the cheap HP Omen will depend on its specs, if you are looking for high performance and other features quality then you will need to choose the high budget option which is $1326. If we talk about its design then that is awesome it looks like a gaming laptop and HP made it for gaming purposes.
The keyboard and mouse pad look great though you will have a red background color on the keyboard. Moreover, you will find one USB 3.0 port on each side of the laptop and other port systems will be on the backside of the laptop. I think this laptop is personally for gaming if we see the display screen size the screen resolutions. So, if you paid for this laptop then the laptop is worth the money you paid.
HP Omen 15 Specs
CPU: 9th-Gen Intel Core i7
OS: Windows 10
RAM: 12 GB GDDR5
Storage: 1TB HD 128GB SSD
Graphics: NVIDIA GeForce GTX 1650 4 GB
Screen Size: 15.6-inches
Screen resolution: 1920×1080
Color: Shadow Black
8: MSI Alpha 15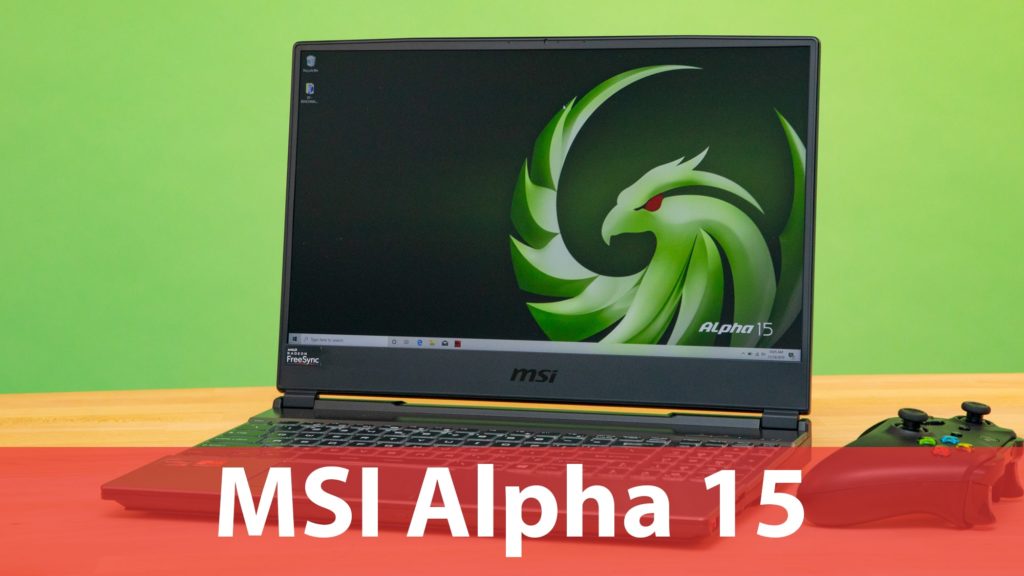 MSI is the best PC gaming hardware ever and its gaming laptops are the best on the market. MSI alpha 15 is in stock for gamers to get the best experience while playing games or streaming movies. This gaming laptop has several features and the two major features are the display and AMD CPU/GPU. The MSI alpha 15 has an amazing design and it looks gaming laptop from its design and performance quality.
The screen resolutions are great you will enjoy playing games. However, you will find MSI alpha 15 under $1000 even at different prices depending on its specifications. The high budget you pay the more features you will have. But this budget gaming laptop is ok for you.
MSI Alpha 15 Specs
Processor: 2.3 GHz AMD Ryzen 7
Graphics Coprocessor: AMD Radeon RX5500M
RAM: 16 GB DDR4
Storage: 512 GB
Max Screen Resolution: 3840 x 2160
Screen Size: 15.6-inches
OS: Windows 10
Dimension: 14.1 x 9.8 x 1.1 inches
9: Asus ZenBook 13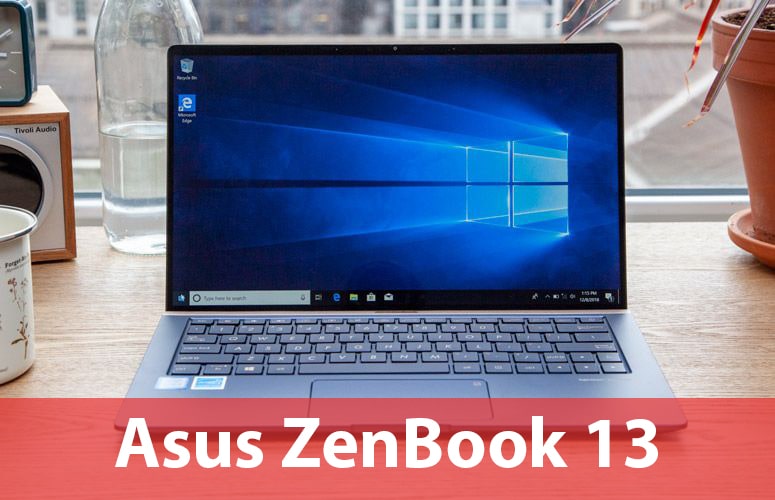 The best portable gaming laptop which is in demand from gamers in 2022 is Asus ZenBook 13. However, The above gaming laptops have more than 55-pound weight and a minimum of 15 inches screen size. So, this is the only lightweight gaming laptop with a 3-inch screen size. According to its price, this laptop is amazing and it has several features that are an extra point for gamers. Although you will find Asus ZenBook 13 above $1000 which is the next version of ZenBook 14.
Asus ZenBook 13 Specs
Processor: 3.9 GHz Intel Core i5
Graphics Coprocessor: Intel HD Graphics 620
RAM: 8 GB DDR3
Storage: 512GB
Screen Size: 13.3 inches
Screen Resolution: 1920 X 1080 Pixels
OS: Windows 10
Weight: 2.5 pounds
Dimensions: 12.2 x 8.5 x 0.5 inches
10: HP Pavilion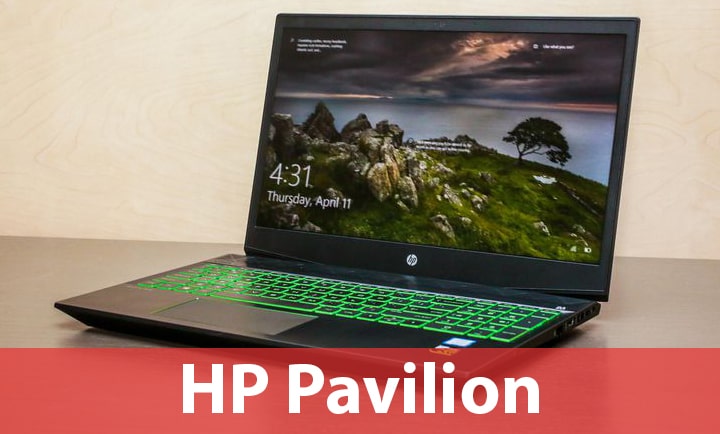 The cheapest gaming laptop in the market for 2022 is the HP Pavilion gaming. You will find it under $500 which is much less than the other mentioned gaming laptop. The HP laptop has tons of features with faster Intel Core i7 processor and Nvidia GTX 1050 graphics. You don't need to be confused about its price, However, the only reason about HP Pavilion is. It's slightly larger and heavier which is not near to the portable machine.
It looks awesome and you will find the high-performance quality for gaming with high screen resolution. So, if you don't have much penny then this is your option to pick up and save your money. Even you can buy a great gaming mouse that helps you to play a game.
HP Pavilion Specs
Processor: 1.2 GHz Intel Core i3
Graphics Coprocessor: Intel UHD Graphics
RAM: 8GB
Storage: 128GB SSD
Screen Size: 15.6-inches
Screen Resolution: 1366 x 768
OS: Windows 10
Weight: 3.75 pounds
Dimension: 14.1 x 9.5 x 0.7 inches
11: Asus TUF FX505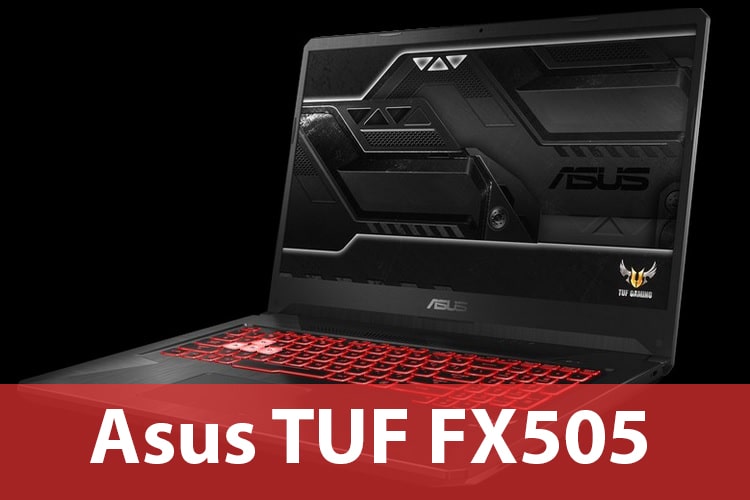 Today's gamers are looking for a gaming laptop with an AMD processor which gives you more performance quality. However, there are many Asus versions on the market but each of the versions has its quality. Therefore, Asus TUF FX505 is the only choice for the low-budget gamer who is looking and wants the best performance laptop. Remember, different prices have different features you can check them out by clicking the above button.
Asus TUF FX505 Specs
Processor: 3.7 GHz AMD R Series
Graphics: NVIDIA GeForce GTX 1650
RAM: 8 GB DDR4
Storage: 256GB
Screen Size: 15.6 inches
Screen Resolution: 1920 X 1080 pixels
Weight: 4.85 pounds
OS: Windows 10
Dimension: 14.2 x 10.3 x 1 inches
12: Lenovo Ideapad L340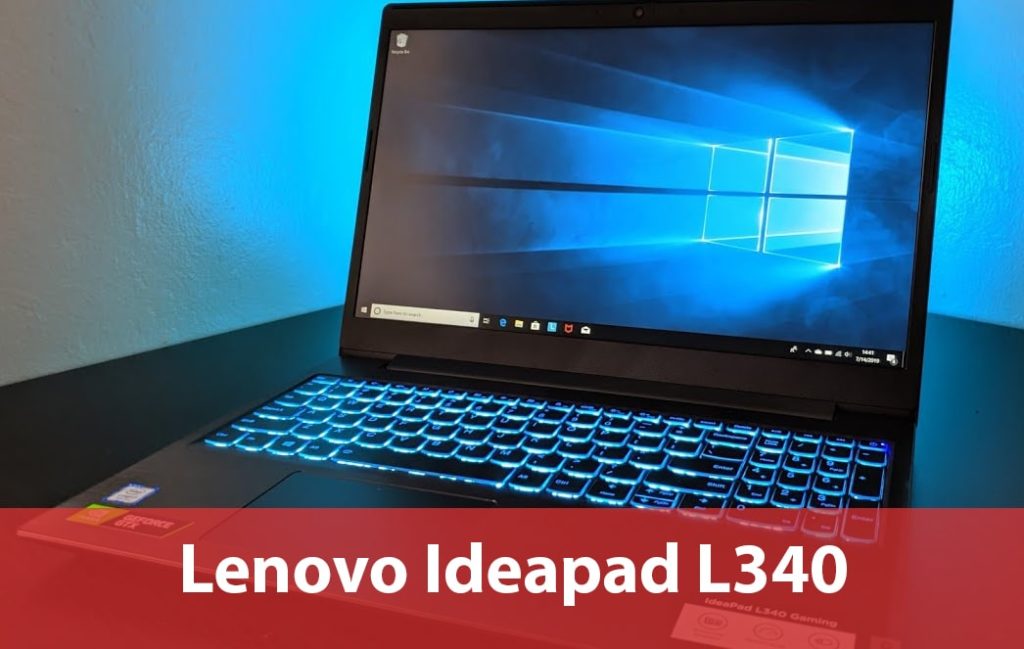 This is the gaming laptop that is in demand from gamers with affordable prices and tons of features quality. The Lenovo Ideapad L340 gaming laptop was currently upgraded to add an Nvidia GTX 1650. Besides that, it upgraded to the 9th Gen Intel Core i7 processor. You will find the best design and high-performance quality inside the laptop. The screen resolution quality is great for gaming even for streaming movies. The Lenovo L340 will be under $1000 bucks but you can jump to high-budget prices that have more qualities.
Lenovo Ideapad L340 Specs
Processor: 2.4 GHz Intel Core i5
Graphics: NVIDIA GeForce
RAM: 8 GB DDR4
Storage: 512GB
Weight: 4.84 pounds
Screen Size: 15.6-inches
Screen Resolution: 1600×1200 pixels
Dimension: 14.29 x 10.02 x 0.94 inches
OS: Windows 10
13: Acer Predator Helios 300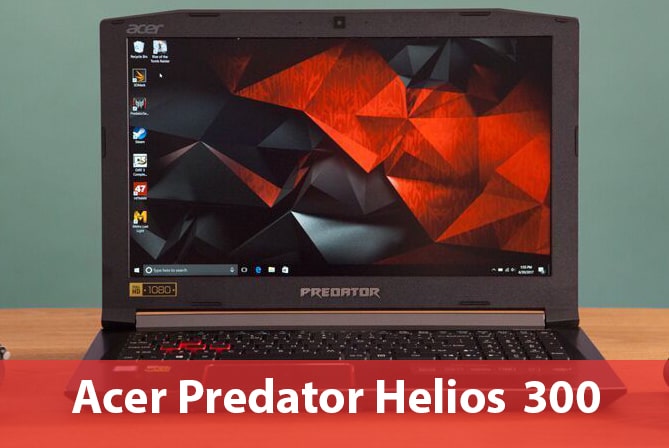 The last best budget gaming laptop for 2022 is Acer Predator Helios 300. So, For gaming purposes, this is an awesome laptop, and it's many extra points not about its price but this company plays a major role for a gamer. The Helios 300 top and keyboard surfaces were made of aluminum and the bottom side was made of plastic. The keyboard was smooth for gaming and it's designed for gaming even you can see.
However, The money you will pay for this laptop will be worth it if you see the screen display then you will feel free while playing games or streaming movies. Finally, Acer has launched the best budget gaming laptops for a gamer at an affordable price, Thanks to Acer for amazing products.
Acer Predator Helios 300 Specs
Processor: 4.1 GHz Intel Core i7
Graphics: NVIDIA GeForce GTX 1060
RAM: 16 GB DDR4
Storage: 256
OS: Windows 10
Screen Size: 15.6-inches
Screen Resolution: 1920 X 1080 pixels
Weight: 5.51 pounds
Dimension: 10.47 x 15.35 x 1.05 inches
Read Next:
Conclusion
The specifications depend on the laptop prices although if you are looking for low-budget gaming laptops then you will find good bit features. However, there are many gaming laptops but which one is the best you have to choose for your needs. Therefore, In this article, I mentioned the best budget gaming laptops for 2022 and all the listed gaming laptops are best for gamers.
Before going to purchase any of the gaming laptops, make sure, the laptop has high-performance quality, high screen display, screen resolutions, graphics, RAM, Storage, and other qualities. So, If your laptop doesn't perform well then that's not worth the money you paid. In this case, try to manage your budget and pick up the best one which is worth some years.