Best Cheap Wireless Mouse for Mac in 2021 – Buy Now
A mouse is one of the pointing devices of a computer where you give input by clicking left, right, and scroll buttons. Although without a mouse you can handle your Mac desktop using different keyboard keys. But this one is not the way to work at a high level or play games. An expert user prefers a keyboard rather than using a mouse, they know well which keys will work as a mouse. However, this option has a limit inputs where you can not do your whole works using a keyboard.
You know, only desktop users need to purchase the best Cheap Wireless mouse for their Mac computer. Whether it can be wireless mice or wire mice. But the laptop users can buy a mouse if they have a large number of works or they love to play games. In this case, you can't go with a laptop mouse, you need to purchase one of the best mice.
There are tons of best cheap wireless mouse for your Mac in 2021 to buy now. Some of the mice can be connected with more than one computer by a USB connecter or Bluetooth. You can switch to another computer with the option. 2021 is the time of wireless mice, this time no one recommends wire mice to purchase.
So, in this article, you will find the best cheap wireless mouse for Mac or Macbook whether you are a gamer, photographer, designer, blogger, architecture, or etc. Thus, you can choose one of the below mice and purchase at low-cost.
Differences between Wired and Wireless Mouse
Wireless mouse users say that the response time of wireless mouse is less impressive. But the lack of a cable behind your Mac desk will be a positive point. However, the wireless mouse is the current and future model. There will be a day where all users prefer to buy a wireless mouse.
Working with a wireless mouse can be easier to use in small places or with portable devices. Besides that, the wireless mouse takes less space on your desk and you can move the mouse anywhere you want. So, if you are the one who hates cable on the desk, then a wireless mouse is the best option for you.
Though the wired mouse is faster and more responsive. The wired mouse is cheaper than a wireless mouse and you don't need to check its battery time or to change the battery. However, some of the gamers, designers, or other field users recommend a wired mouse because of its fast response time. So, only the cable can't be the reason to switch from wired to a wireless mouse. But, both mice are best in their terms of use.
Things to know before purchasing Wireless Mouse
Before going to buy a wireless mouse you need to notice some points in order to not face problems in the future. While you purchase the wireless mouse make sure the size is suitable for you. However, size and ergonomics are essential. The mouse size should be comfortable if you use it for a long time. Although if the mice are too small then you will get pain while working for long periods. That's why you have to check the mouse size. After that, make sure your mouse has much battery life in the case to not stuck if it runs out.
Then there's the grip style (fingertip, palm or claw), floor texture, button layout, and whether or not you use your left or proper hand to control your mouse. But don't experience overwhelmed! We've thought approximately all of this while setting this list together. So, whether or not your priority is price, looks, ergonomics, or performance. Then, below are the best cheap wireless mouse for your Mac.
1: Anker 2.4G Wireless Vertical Ergonomic Optical Mouse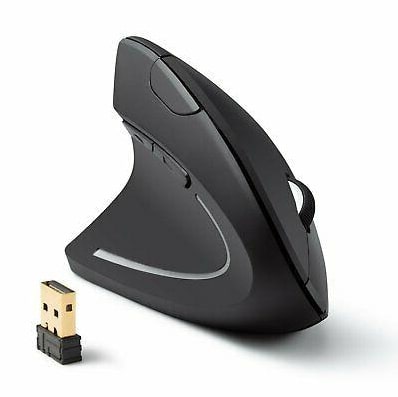 If you like standing mice that are suitable and comfortable to use. Then, the Anker Vertical Ergonomic Optical is one of the best budget wireless mice in the market. You will find it under $25 which is affordable for all Mac users. However, if you didn't use stand mouse then it might take time to make a habit with Anker Verticle mouse. Overall, this mouse is the best option for you.
The Anker mouse uses two batteries and it will automatically switch after 8 minutes of use. Though the mouse use from a single charge. The mouse design is awesome where you will find a ratcheting scroll wheel that will scroll the page over four angles or direction by one click. Moreover, the mouse will move sensitivity between 800, 1200, and 1600 settings with the help of a nifty DPI switch that found on the top of the mouse. And you will find two buttons left and right plus two side buttons for forward and back browsing.
Simply connect the USB mouse to your Mac USB port and your mouse will run to start. However, this mouse is the most suitable for those users who use it for long periods of time.
2: Logitech MX Master 2S Wireless Mouse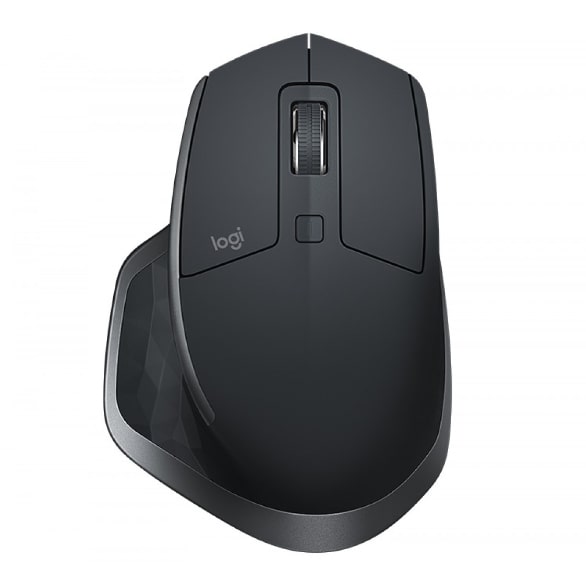 The Logitech mouse comes in three styles but this one is the suitable one for right-hand users. As you see the product is designed for right-hand use and you can't use it with the left hand. However, if you work on a computer for a long time then this one is for you.
The weight is too much according to other mice. Therefore, this mouse is not designed for gamers. Though despite the ease of DPI switching.
The Logitech MX Master 2S wireless mouse performance is best among all. The best thing is its battery life of 70 hours on a single charge. You can use it on any surface even yu don't need to use a mouse pad. For sure every mouse comes with left, right, and scroll buttons. But, this mouse has 5 more buttons, you can control each button from the Logitech app.
3: TeckNet Classic 2.4G Portable Optical Wireless Mouse with USB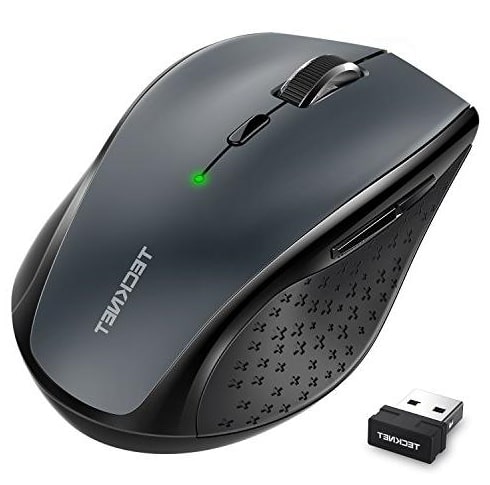 The TeckNet Classic 2.4G Portable Optical Wireless Mouse is the best and low-price mouse that can have a USB recover option with 18 months of battery life. The battery life is amazing you can use the mouse for all time because the battery-level indicator will guide you how much the power remains. Moreover, the mouse will turn off automatically to save power.
This mouse gives you the best feature, performance, and comfort. Although it operates at the 2.4Ghz frequency that reduces interference and increases signal strength. So, this mouse is in stock under $15 which is the most affordable and easy to operate.
So, you will find left, right, and scroll buttons plus you will see two more buttons on both sides of the mouse which operate differently from the left and right buttons.
4: Logitech M510 Wireless Computer Mouse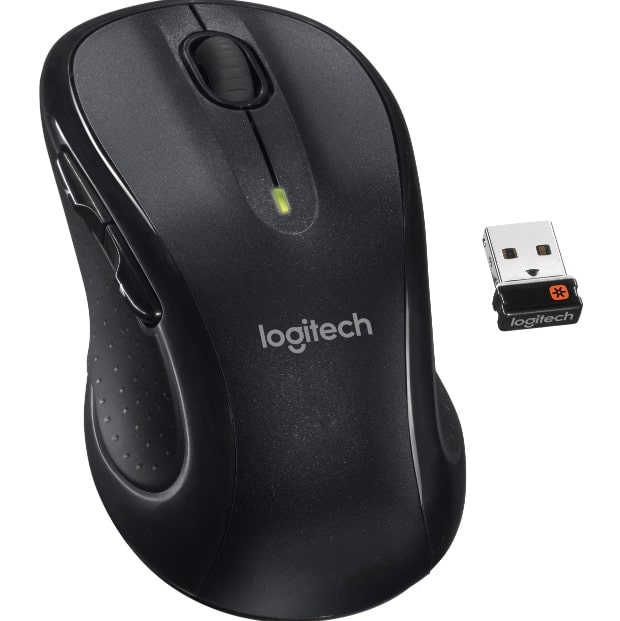 Logitech mouse is the best overall, there are various styles and versions of Logitech. So, the Logitech M510 Wireless Mouse is one of the high quality and best performance mice in the market. This mouse gives you a USB recovery option where you can recover the mouse USB in case it damage.
Plus it has 24 months battery life which is amazing. 2 years of battery life mouse under $50 is the best option to pick up now. You can use it with Windows and Mac PC. The company offers you three years of manufacturer's warranty. Finally, We recommend this wireless mouse to purchase now and connect it to your Mac computer with a USB connector.
5: Jelly Comb MS003 Dual Mode mouse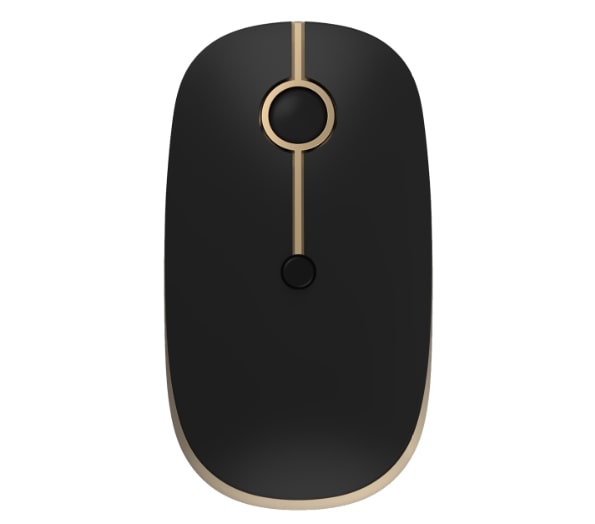 If you want all in one wireless mouse that can be connected with Windows, Mac, Macbook, iPad, macOS, iPad OS 13, and Android 4.3 operating systems. Then, the Jelly Comb MS003 Slim Dual Mode mouse is the best option for you. You can buy it under $20 from Amazon store. The mouse design is simple but looks beautiful. There are three different colors you can pick up such as black, Cobalt blue, and light pink. The black mouse comes under $18 and the two other colors come under $21.
So, if your computer can't support USB port or your Mac laptop has USB-C port then you can connect it with Bluetooth or USB receiver. You can switch between 2 devices, as I said this mouse is an all-in-one mouse. However, the design is simple but if you want more ergonomic design then check the other wireless mouse. Moreover, this mouse doesn't have forward and back buttons but it has one button in the middle of the body that quickly switches the DPI to give you greater cursor control.
6: Apple Magic Mouse 2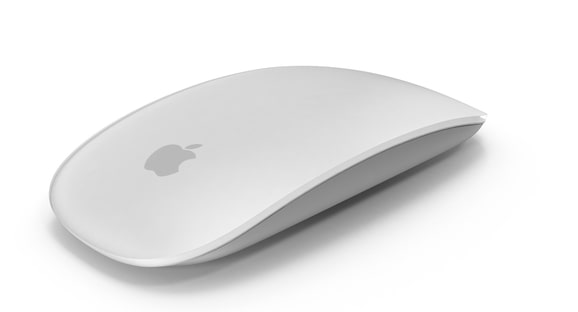 Here is the Apple Magic mouse 2 that released with iMacs along with a magic keyboard and magic trackpad. However, the magic mouse 2 comes with new iMacs but you can purchase it separately to upgrade your mouse and do the work easily. If you unbox the magic mouse 2 then this one is much batter and has more awesome looks rather than previous generations with the multi-touch glossy surface along the top. The left and right buttons work smoothly and you can move the mouse everywhere without using any trackpad.
If you see the backside of the mouse, here you will find the charger connector where you connect the charger and charge the mouse battery. While charging you can't use the mouse but 2 minutes of charge will deliver 9 hours of battery life and 2 hours of charge will deliver 2 months of charge. The USB Cable can charge your iPhone mobile too. So, turn on the Bluetooth from the backside of the mouse and connect it with your Mac computer. But the mouse doesn't have an LED to let us know the mouse is on or off. Therefore, this Apple magic mouse 2 is one of the best Mac mice in 2021.
7: Microsoft Bluetooth Mobile Mouse 3600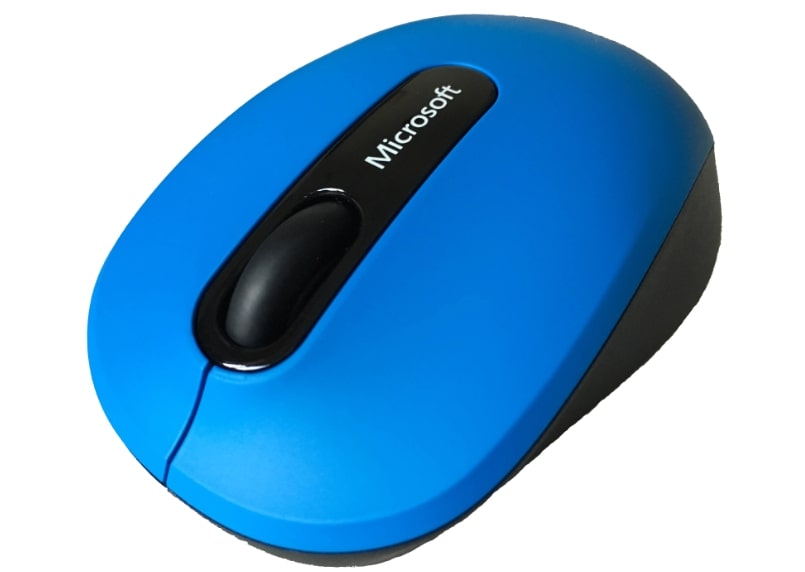 Everyone has trust in Microsoft products whether it is in computers, mice, mobiles, or other brands. The same Microsoft mouse is one of the best and low-price mice in the market. Its size is suitable but a little small than other mice and you can use it for a long period of time. Simply connect to your computer via Bluetooth and start using it. The Microsoft mouse has left and right buttons, it is so simple the design is simple. Though it won't have the forward and back buttons of the side of the mouse.
8: VicTsing Pioneer Rechargeable Bluetooth Mouse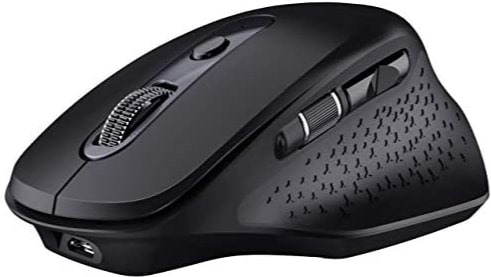 This is the alternative of Logitech mouse and it can be connected to your Mac, Windows, Android, iPad, and Laptop. Even you can switch up to 3 devices. This VicTsing Pioneer mouse has awesome design and 2 buttons and the scroll wheel is located on the right side of the mouse where you can switch between devices with one click. The USB charger is located at the top front of the mouse, you can connect it to the charge and use your mouse while charging. The device can be connected via Bluetooth or 2.4GHz wireless. If you can afford $36 then I recommend you to go with this device.
9: Logitech MX Anywhere 2S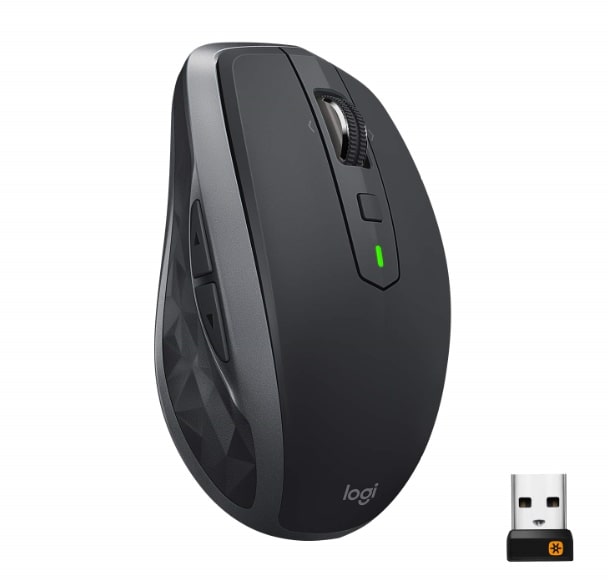 What I like about the Logitech brand, They have multiple brilliant mice in the stock with different features and prices. Logitech brand has many mice and all of them are better and comfortable. The same Logitech MX anywhere 2S is one of the best mice in the market under $70. It has 7 buttons that each button performs a different task.
This one is the best for Mac computer even you can use it with Windows or laptop. Simply connect to your PC and switch between devices only by one click. You can connect the mouse via Bluetooth or USB receiver. So, 3 minutes of charge can be enough for your whole day. Thus, this Mouse is better and recommended for you.
10: Logitech MX Ergo Wireless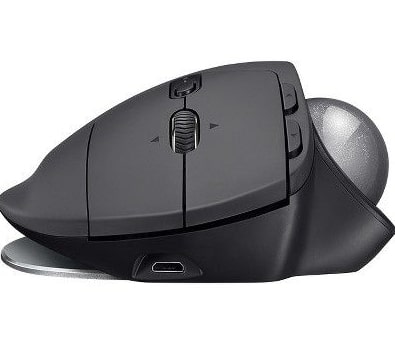 The last but the top our best cheap wireless mouse for Mac is Logitech MX Ergo wireless mouse comes with 8 buttons and each button performs various tasks along with DPI 512 to 2048. You can connect your mouse via Bluetooth and 2.4GHz wireless. It has several features like Trackball, USB dongle, Logitech 'Flow' software compatibility for use with up to three PCs simultaneously, Micro USB charging, and Precision mode. So, you can purchase it at a low-cost as it is the best mouse for your Mac.
Read Next:
Conclusion
Each Mouse can be used with any device that can support USB port whether it is Windows, Mac, iPad, laptop, and Android devices. Only you need to connect the USB to the USB port or connect it via Bluetooth. The above mice are the best this year and you can pick up your favorite one. Hands down, the price is inexpensive and you can afford it. So, why you don't buy a new one and the best cheap wireless mouse for your Mac.