How to Hard Reset iPhone 11, 11 Pro, and 11 Pro Max
This year Apple has released several handy products like you have MacOS Catalina which is the latest operating system with tons of new features, then, Apple released iOS 13, iPad OS, tvOS, and watchOS. So, it means Apple is active and it takes care of its users that they announced several products in a year. Moreover, Apple announced and released the iPhone 11, 11 Pro, and 11 Pro Max. However, iPhone 11 has many new features and if you know its three rear cameras (Wide, UltraWide, and Telephoto). Therefore, in this article, I am going to guide you on How to Hard Reset iPhone 11, 11 Pro, and 11 Pro Max.
You bought a new iPhone 11 and you know it is in stock so far because of its goodness. So, you have used iPhone 11 and you get all the features with Cameras, you take pictures but sometimes you might face problems with iPhone 11 volume, function, you face issues during calls, or your iPhone crashed somewhere. therefore, resetting your iPhone is the best way to bring it in normal mode. like you take a medicine to recover you well the same you reset your phone to restore it in its normal functionality. In case, you love iPhone 11 and you want to purchase it now then go to amazon and buy it at a good price.
What is Hard Reset?
Before going to complete the process let's know what hard reset means. well, you can call hard reset as factory reset and while you reset your phone it will bring the way it was when you purchased it. people reset its phone when they face issues with different things on their phones like facing a problem with volume, calls, and many other problems. So, if you reset the phone then every problem will be solved.
If we think, people hard reset their phone mostly when they sell or pass it to someone. otherwise, there is no need to reset your phone because iPhone 11 is the new brand and Apple makes it awesome to use. Although after some months you might face problems like your phone might work slowly, in this case, if you want to reset then make sure you have a backup of your data and go ahead.
Backup your iPhone 11
We have two ways to clean our phone which is (Software and Reset). if you software your phone then your all data, apps, contacts will be deleted and if you reset your phone then you will lose your files only. therefore, before going with any option make sure you have created a backup of your iPhone 11, iPhone 11 Pro, and iPhone 11 Pro Max.
However, you have two ways to backup your data (iCloud and iTunes). you can backup your iPhone, apps data, documents, photos, contacts, and many more to iCloud. in this case, you should have enough free storage space on iCloud and access to a fast internet connection.
The second option which is iTunes method, well, to back up your data in iTunes it requires you to have a computer and install iTunes inside your PC, then connect your iPhone with PC via cable and backup your data. but iCloud is the best way to go ahead.
How to Hard Reset iPhone 11, 11 Pro, and 11 Pro Max
There are three ways to reset your iPhone 11, 11 Pro, and 11 Pro Max. therefore, I will show you one by one and all the methods are handy for your phone to be reset. before going to the step, make sure you have created a backup of your iPhone 11 because during the process you might lose your data.
1. Soft Reset
If your iPhone has little problems then I prefer you to go with Soft reset, in this case, soft resetting is important then other ways. it will bring your iPhone to its normal functionality. So, with few easy steps, you can soft reset your iPhone 11, 11 Pro, and 11 Pro Max.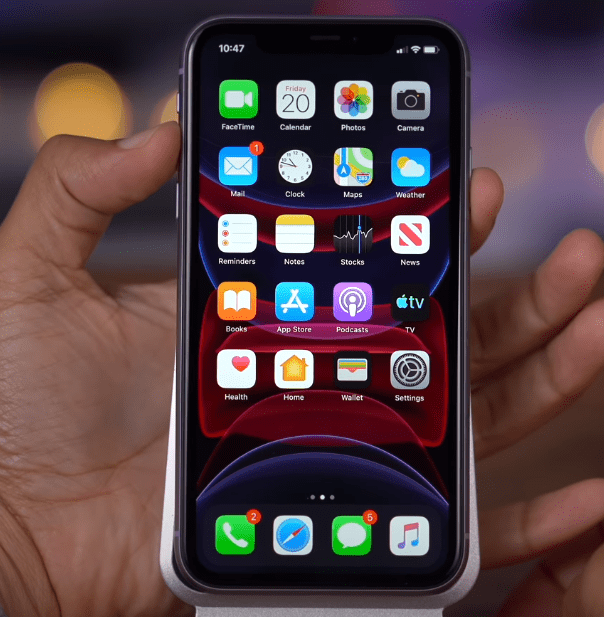 Take your iPhone 11.
Press and hold the Power and Volume Up buttons together until the Power Off options appears.
Now, turn off your iPhone 11.
Once the iPhone has turned off then restart it again, now hold the side button (Power Button) for a long time till the Apple logo appears.
Soft Reset with Settings Menu:
Besides that, you can soft reset your iPhone 11, 11 Pro, and 11 Pro Max with settings. as you learn the above method where you soft reset your iPhone with side buttons but now I am going to show you how to soft reset iPhone through settings. I think this method is easy and understandable.
Go to Settings.
Then, go to the General Menu.
After that, Scroll down and find the Shut Down option, now tap on the option to shut down your iPhone.
Wait for a while then long-press the power button to turn it on.
2. Hard Reset
Hard reset is somehow difficult than Soft reset and doing hard reset will erase all your data, in this case, you have to back up your iPhone 11. When you have serious problems with your mobile then at that time this method is the best to do. this will solve all issues and you will see your mobile in its normal mode.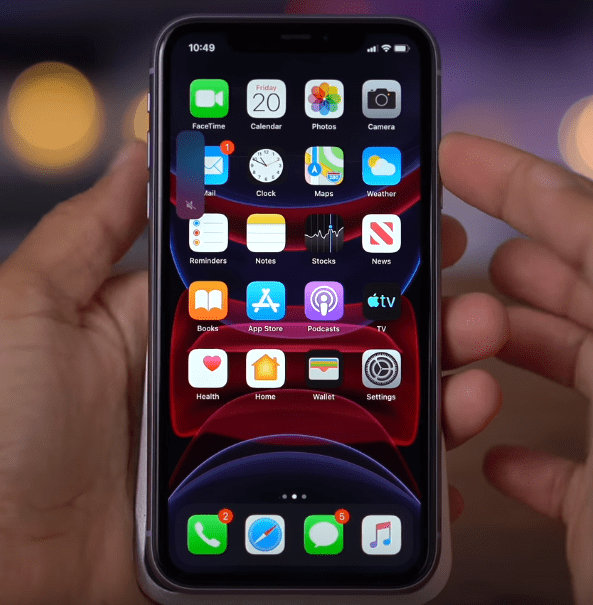 Take your iPhone 11, 11 Pro, or 11 Pro Max.
Now, press the volume up button then press the volume down button.
Afterward, press and hold the power button.
Keep holding until the Apple Logo appears.
3. Factory Reset
Now let's discuss method 3 and the method 1 and 2 you have got it well, So, in this method, you will learn how to factory reset iPhone 11. this method got two option (Resetting with iCloud or with iTunes). However, the most common and handy one is resetting with iTunes but iCloud is easier than iTunes. The difference between these two is the location of backed up data, if you have created a backup of your data in iCloud then factory reset using iCloud or you have created a backup of your data in iTunes then go with iTunes. So, the process is the same but there will be minor differences. Therefore, follow the below steps.
Step 1: The first step to factory reset your mobile is to log in to your iCloud. for that, go to Settings then go to iCloud. Afterward, select the items you would like to back up, However, the most important file is Contacts, Notes, Photos, and Email. Once you choose the items the scroll down to the iCloud Backup option. Click on the Back up Now option.Note that, to complete the process you have to connect your iPhone with Wifi otherwise it won't back up your files.
Step 2: Once your files backed up then go to Settings on the home screen and tap on General option, afterward, find out Reset option and open it. So, to reset your iPhone click on Erase All Content and Settings option. After that, you will be asked to enter your password then click on the Erase iPhone red option that pops up in a bid to confirm.
So, your iPhone has been factory reset and now you have confirmed once again, After that, you have to set all the settings and applications because every previous setting is erased. therefore, you have to go from scratch.
Read Next:
Conclusion
Reset your iPhone when you see problems on your phone otherwise I won't prefer to reset your mobile because you will lose your entire data. then you have to start from scratch, therefore, try to solve the issues without resetting your mobile. if you see there are lots of problems and you can't solve it then you can move on, in this case, you will find your iPhone back on its normal function and your iPhone will work properly.