New iPhone 11 Camera Features Review – Best Guide
Apple company is one of the best mobile company among all companies, as legions of people love to use iPhone and in 2019 Apple released the new product called iPhone 11, iPhone 11 Pro, and iPhone 11 Max. these three products are awesome and if we discuss its camera then it's amazing. iPhone is taking high-quality pictures and videos due to that people love to use it as a digital camera. However, the new iPhone 11 with three rear-facing cameras and Apple added more new features in the camera which I will complete in this article. Here, you will learn the New iPhone 11 Camera Features Review with the best guide and complete explanation.
Although iPhone 11 has three cameras and the user should take the advantage of its array of three rear-facing cameras, However, iPhone has included several new photo and video features designed to improve your shooting experience and give good results for both beginning and advanced photographers. Therefore, a photographer can use iPhone cameras in party and wedding ceremony because this time Apple added tons of new features which are handy and amazing. So, get know about interesting features of iPhone 11 Camera and on the dot, turn on your iPhone camera and practice the features with me.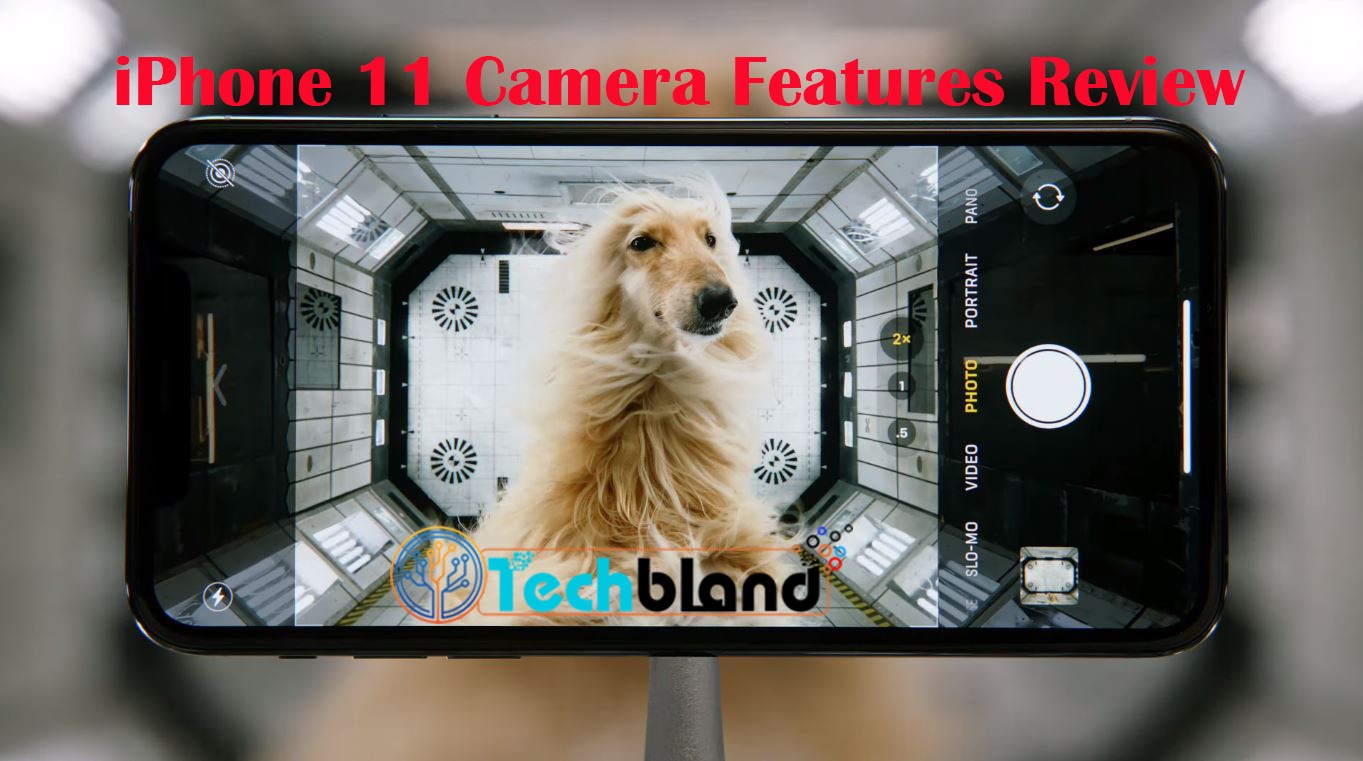 The new iPhone Camera features are Ultra Wide, Smarter Selfies, Change the aspect ratio, Smooth and Precise zooming, Live rendering, and many more. So, you will learn one by one in this article, therefore, focus on each feature and use your iPhone as a digital camera.
Apple iPhone 11 Camera Specs
12MP Standard wide-angle camera, 26mm equivalent, f/1.8 aperture, OIS, and focus pixels
Ultra-wide-angle camera with 12MP, 13mm-equivalent, f/2.4 lens
12MP telephoto camera, 52mm-equivalent, f/2 lens and OIS on the Pro and Pro Max
New Night mode for low-light shooting
Up to 4K/60fps Video with extended dynamic range and stabilization
12MP front-facing camera with FaceID
Apple iPhone 11 Camera Features Review
Now, we will discuss the new iPhone camera features and I will let you know about the most useful features that you have to know before using the iPhone 11 family phone. let's start
1: Ultra Wide
The first and handy feature that you will need when you are in a place that you want to take a full area shoot but you haven't that much space, on that time you can use the ultra-wide camera feature to take full area picture. However, both the iPhone 11 and iPhone 11 Pro have the new ultra-wide cameras on the backside and having 12MP, (f/2.2) camera is equivalent to a 13mm DSLR lens. plus, the ultra-wide feature has a 120-degree field of view, it means you can take a shot over 120-degree which is capable of fitting in a shot.
So, if you want to use ultra-wide lens feature then it is easy on iPhone 11, simply tap the 1x button to switch to the 0.5x ultra-wide lens and on iPhone 11 pro, just click the 0.5x button. again I will guide you on how to use it.
How to Switch between Wide, Ultra-Wide and Telephoto Cameras
The new iPhone user, open the camera app from your phone.
On the camera screen, you will see .5, 1x, and 2. Therefore, tap 0.5x, 1, or, 2 (if you are using iPhone 11 Pro) then tap on 2 to switch between cameras.
After that, tap and hold on the camera selection buttons to cause the zoom dial to appear on the screen.
Then, simply drag the zoom dial back and forth to have a smooth transition between the wide, ultra-wide, and telephoto cameras.
2: Grab a video with QuickTake
The new and handy feature that included in iPhone 11 and iPhone 11 Pro called QuickTake. However, when you open camera app then you are in photo mode, where you don't need to switch out of photo mode although this feature let you record videos without switching out of photo mode. it means you can make a quick video even you are in photo mode.
How to use QuickTake feature
Firstly, run the Camera app on your iPhone 11.
To take a quick video you need to tap and hold on the shutter button with the camera in Photo mode. then,
your recording will begin now. if you want to stop the recording then move your finger toward left, in this case, your video will be stopped.
Move the recording button toward lock icon on the right side.this will keep your recording going although when you lift your finger from your iPhone.
3: Brust Shooting
As you get about QuickTake feature and if holding down the shutter button it will make a quick video then what about the next feature Brust shooting. have you know about this feature although this feature is added in Samsung Galaxy S9, therefore, you might know somehow.
Well, if you want to take vertical photos then move left from the shutter button and for horizontal photos move down instead. However, you cant change the default setting because there is no way to change the setting.
How to take Brust Photos
Open Camera app on your iPhone.
then, press and move the shutter button to the left, this will start brusting photos.
To stop taking brust photo, you need to lift your finger from the shutter button.
4: Record Video While Taking Photo
Before iPhone 11, you can take a screenshot while recording video at the same time by tapping the shutter button. but When Apple released the new iPhone 11 and iPhone 11 Pro, then they added a new feature QuickTake. this feature let you record video and during recording, you can take a photo by holding down the shutter button.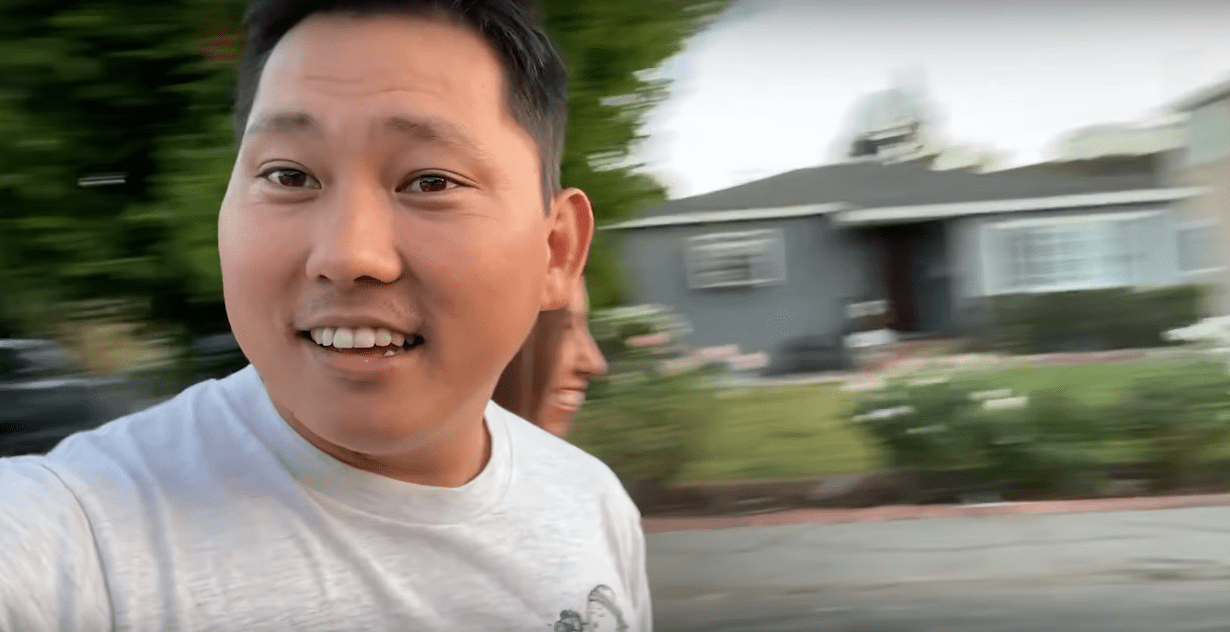 The new feature QuickTake works for all front and rear cameras. but one thing I should tell you which is about aspect ratio. if your photos are set to 4:3 then QuickTake video will be the same as aspect ratio photos. for 16:9 videos, you will need to set the photo aspect ratio to this point.
5: Smarter selfies
The new iPhone 11 and iPhone 11 Pro come with 12MP front-facing cameras, However, you will not get 12MP for every selfie as usual. The goodness is here, if you hold your iPhone 11 vertically then the image sensor zooms into 7MP selfie. but you can tap the expand button on the screen to zoom out for the full Megapixel which is 12MP.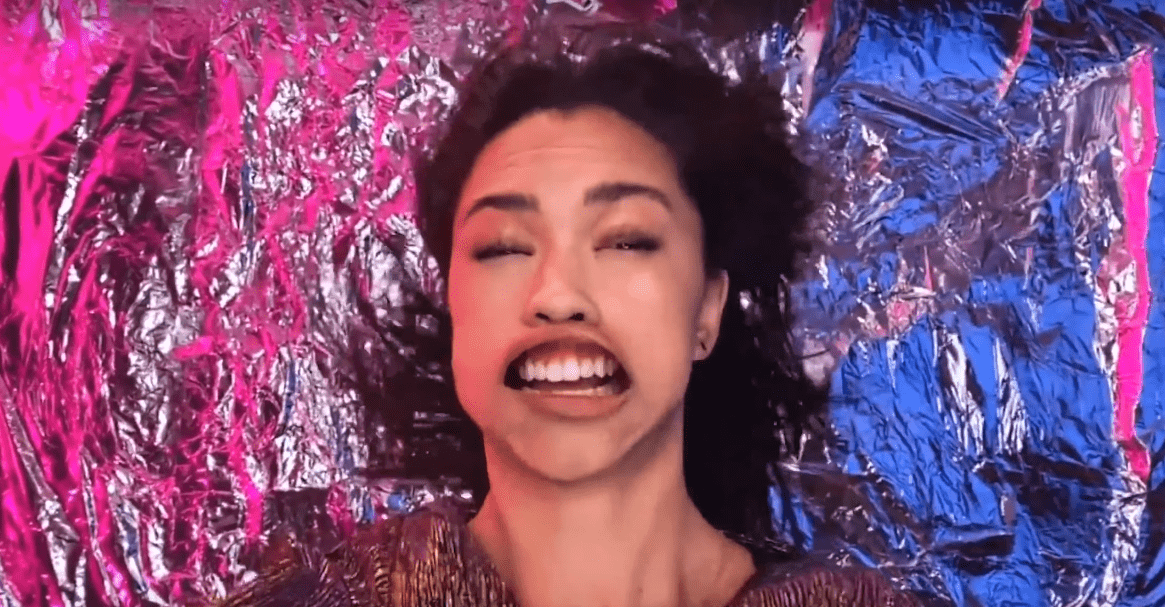 However, if you want to take a selfie horizontally then the camera will be zoom out to 12MP automatically because with horizontal you will get more space. if you want to cut other people and want to take only your picture then you can change the camera into vertically and it will be set 7MP and it will be zoom in.
6: Change the aspect ratio to 16:9
On the previous iPhone model you have two aspect ratio that you can choose from 4:3 (rectangle) or 1:1 (square), this both aspect ratios are on their own shooting modes.
But in the new iPhone 11 and 11 Pro with the new camera app, the aspect ratio grouped into single-mode and this time apple added new aspect ratio which is 16:9. however, to change the aspect ratio, swipe up the screen to bring out a new row of camera settings. then you can change the aspect ratio to 16:9.
7: Controlling Night mode
The amazing feature that added in iPhone 11 and iPhone 11 Pro is Night Mode function. this feature will detect when the scene is dark and you can choose the night mode for your picture. SO, the Night Mode icon appears next to the flash icon and it shows you how long you need to hold still for. Therefore, tap the shutter button and a meter will appear and count down from the recommended.
Although you can override the automatic Night Mode exposure to turn it off or increase the exposure time to the maximum, simply you can tap Night Mode icon to do it.
Related Articles:
Conclusion
That's all about iPhone 11 Camera Features Review and this time Apple added tons of features to the new product and all of them are amazing and handy. Therefore, if you don't have iPhone 11 then I prefer you to buy it now and use all the camera features. Moreover, if you like our article then don't forget to give your feedback.