How to Convert PDF to DWG AutoCAD for free? One Trick
You know what PDF stands for and what PDF file is, So, let's check what is DWG extension and why a user needs to convert PDF to DWG. However, DWG is the extension of AutoCAD and AutoCAD is a software that engineers and architects design a housing scheme, products, Cars, Home floor, and many other things. If you are new in AutoCAD and you don't know how to open a PDF file in AutoCAD or how to convert it to DWG. Then, in this article, you will get the best and one trick to change the pdf to dwg.
For example, you are an engineer and you will get a project to design the home floor in AutoCAD though the client will give you the PDF file of the project and will tell you to convert it in AutoCAD or design the same project in AutoCAD. So, you have several ways to design the home floor, but, converting pdf to AutoCAD is the easiest way to complete the project within a minute.
However, you have tons of website that allows you to convert PDF file even though you can convert pdf to dwg in AutoCAD 2020 but in this article, I will show you the website that is handy and easy to use. Therefore, check the below instruction and convert them from pdf to dwg.
What is AutoCAD?
In simple words, AutoCAD stands for Computer-Aided Draft or Design. This software allows users, engineers, and architects to design or create a 2D and 3D drawings of housing schemes, Home floor, products, materials, and other things.
Before AutoCAD, people design the home floor manually and it takes a lot of time and needs several workers to complete the project. But, now a single person can complete the project shortly and AutoCAD made it easy to design multiple things.
A Short Review on PDF
PDF stands for portable document format and this file is developed by Adobe Systems for representing documents file in a way that is different from the original OS, apps or hardware from where it was certainly created.  A PDF file can be anything including images, text, fonts, and numbers. mostly a large file is saved as a pdf file for printing and get the output.
A Short Review on DWG
The .Dwg document extension stands for drawing. One of the oldest report types, it was to start with conceived in the Nineteen Seventies to be used with the early Computer-Aided Design (CAD) gadgets for 2D and 3-d drawings. The DWG layout is certified to Autodesk for their AutoCAD application which is the de facto widespread for CAD drawings. Autodesk has robustly resisted tries to reverse engineer the DWG layout via different freeware applications constructing watermark safety into sure versions. The DWG documents created via CAD applications are used industrially with the aid of architects, engineers, and designers.
How to Convert PDF to DWG AutoCAD?
Now, I will show you the website that you can convert pdf to dwg online for free and it will allow you to convert 2 pdf files per day. more than 2 you can't convert with this website although the website name is 'cad soft tools'. However, I recommend you to go with this website.
To follow these steps you must have a pdf file for converting to dwg AutoCAD. you might have the pdf file if someone hires you and sent the pdf file to convert it in AutoCAD.
Step 1: Open your favorite browser though I prefer Google Chrome browser and search for cadsofttools.com Or simply click the link button.
Step 2: Once you open the website then you will see the below screenshot, Here, it will ask you to choose or insert your pdf file for converting. therefore, click the Choose File option.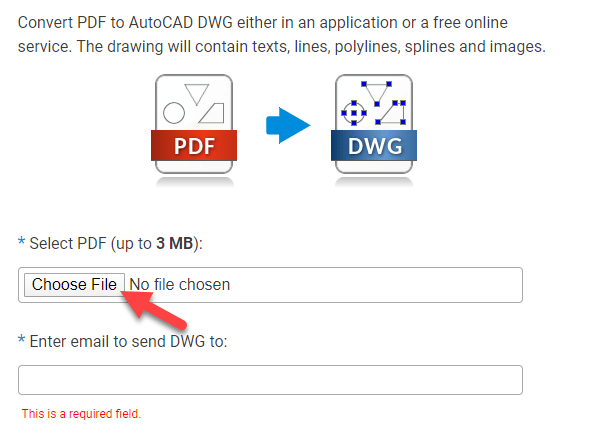 Step 3: While you click the choose file option then you will be located on the folder. Now, select the pdf file you want to convert and click the Open option.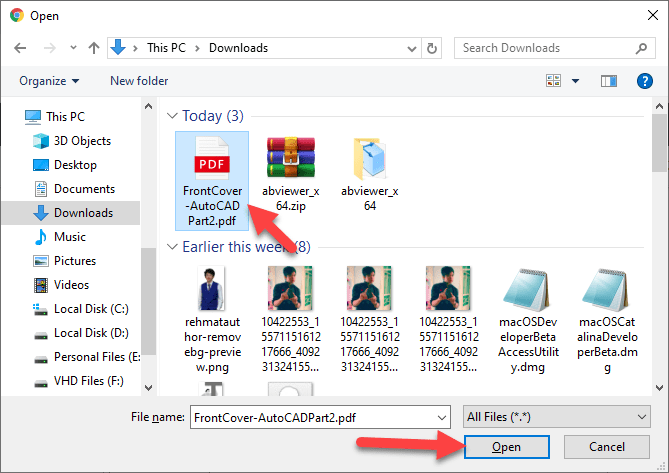 Step 4: The pros of this site is, it will send the converted file into your email. therefore, type your Email and click the Convert option to start converting.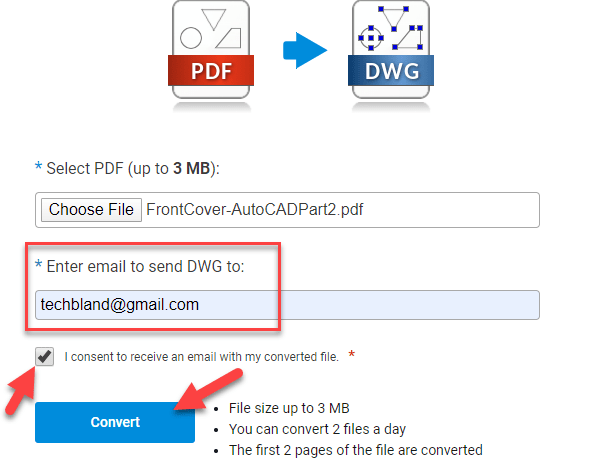 Step 5: Wait for a while to complete the process. after that, you will get a notification "Thank you! The DWG file has been sent to your Email". Therefore, open your email and open the new message you received.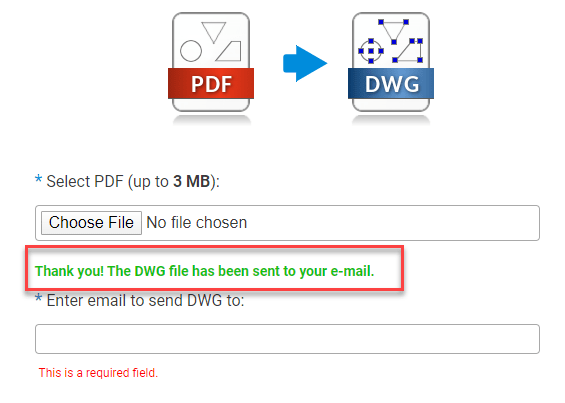 Step 6: Once you open the message in your email then you will see the below screenshot. In this message, you will get pdf and dwg download links although you need a DWG file, therefore, click the first link and download it.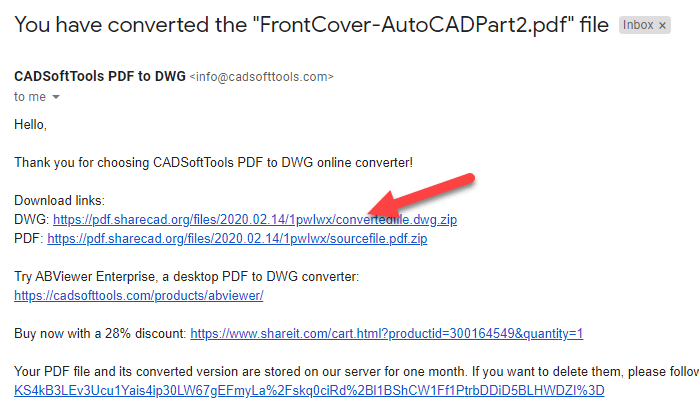 Step 7: Wait for a second to complete the download process, afterward, you will get the DWG zip file on Download Folder. Now, unzip the file using WinRAR software.

Open Converted File in AutoCAD
Finally, you have converted PDF to DWG successfully. Now, I will show you how you can open the converted file in AutoCAD.
Once you unzip the compressed file then you will get a new folder that shown on the above screenshot. Open the folder and you will get the AutoCAD file as shown in the below screenshot.

To access the file in AutoCAD, simply double-click on the file and it will open the AutoCAD software with accessing the file. check the below screenshot.
Once you click the dwg file then you will get the below notification, here, click the Continue opening DWG file.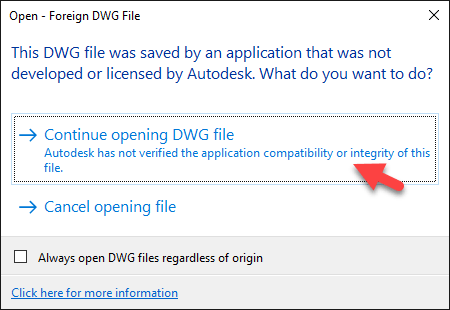 After that, you will see the converted file in AutoCAD and you can bring any changes or add a new layout.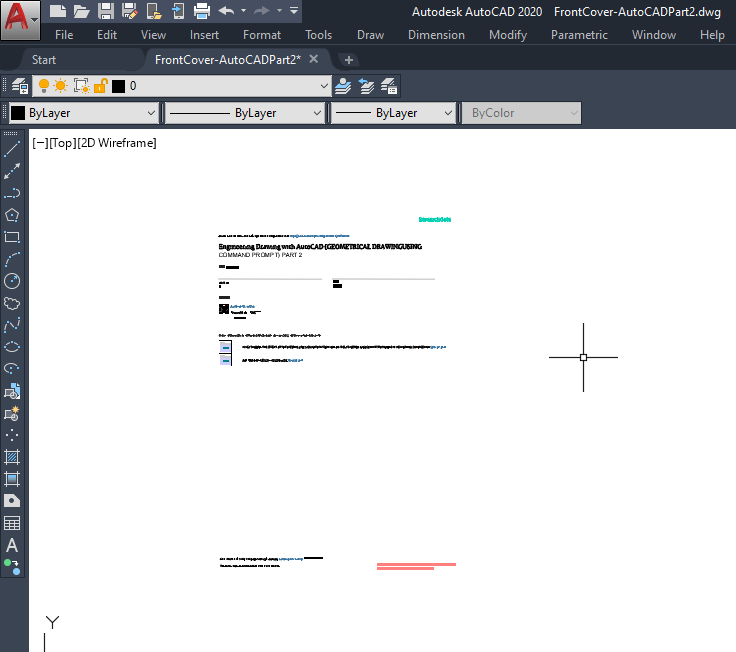 Read Next:
Conclusion
AutoCAD is the best software that you can design any project before moving on, this is the best idea to check how your project looks in the future and how the design is. People earn a good bit of money with AutoCAD in Fiverr, Freelancer, or other online earning sites. Therefore, learn AutoCAD and earn more money.