Should I Upgrade to Mac OS Catalina from MacOS Mojave?
Are you a Mac user and you hear about the new Mac Operating system that Apple announced on World Wide Developer Conference 2019? Although you are running MacOS Mojave right now, but you are confused about whether should I upgrade to Mac OS Catalina from MacOS Mojave or no? However, macOS Mojave is the top operating system so far, needless to say, macOS Catalina is much better than macOS Mojave instantly and it has tons of new features rather than MacOS Mojave.
You know the current version of Mac OS might have bugs and errors that cost to lose your data while updating to MacOS Catalina although you don't want to take a risk of your files and you don't have a clue what bugs and errors Mac OS Catalina has. though you are happy with MacOS Mojave because it is fine for you and it's working exactly what you want. Then, what is the reason for users to upgrade to MacOS Catalina from macOS Mojave?
Hands down, MacOS Catalina's first version has some bugs and errors but Apple has fixed those bugs and errors on the new version of MacOS Catalina 10.15.2 now there are no issues with Mac OS Catalina and you can get more opportunities from MacOS Catalina. Needless to say, 32-bit applications are no more on macOS Catalina although mac OS Catalina is an advanced and fast operating system, Moreover, several major new features and updates are included on Mac OS Catalina.
Apple has added new updates and features like iOS Emojis adds support for the AirPods Pro and increases the security option around Siri. besides that, Apple wrapped a number of bugs and applications issues. Therefore, don't hold on anymore and you don't need to think about should I update to Mac OS Catalina or no? stand up and open your Mac and update to macOS Catalina from macOS Mojave.
So, in this article, I am going to guide you more about macOS Catalina new updates and fixed bugs then I will show you how to upgrade to MacOS Catalina from MacOS Mojave and it's the easy task to complete it. Besides that, you will learn the differences between MacOS Mojave and MacOS Catalina Or which Operating system is sturdy right now.
Should I Upgrade to Mac OS Catalina?
The best question every user might have that Should I update to Mac OS Catalina from macOS Mojave although they are gleeful with the current Operating system, So, what is the main rationale behind upgrading to the new release of Apple OS.
Let you know, macOS Catalina is the current strong Operating system and legions of people are curious to be in touch with MacOS Catalina although thousand of users has updated to Mac OS Catalina already, So, they are satisfied and joyful with using Mac OS Catalina 10.15.2. it means, MacOS Catalina has more handy features than MacOS Mojave such as the SideCar feature that allows users to make iPad as a second screen display, which I think is the best feature of Mac OS. Moreover, there are various new updates and features on MacOS Catalina that I will mention below and you can check the differences of macOS Mojave and MacOS Catalina features.
I won't say MacOS Mojave is not at the top so far, it is but MacOS Catalina is the new update of Apple company and Apple worked a lot on the new version of Mac OS. However, you have the idea that Apple is releasing several handy products per year and each new product is much better than the previous one. Moreover, MacOS Mojave hasn't better features than macOS Catalina. I will mention MacOS Mojave features too in this article and you can check it out.
Final words, you should update to Mac OS Catalina from macOS Mojave and don't worry it has no more bugs and errors with applications on the new version 10.15.2. Besides that, Apple fixed all bugs and updated the features included on macOS Catalina 10.15.
What Bugs are fixed on New Version 10.15.2?
After the launch of macOS 10.15 Catalina, some early would-be adopters reported set up and compatibility issues. Since then, the enterprise has launched macOS 10.15.1, with a view to soon be followed by macOS 10.15.2.
These updates, like all software updates, include malicious program fixes and new features. For example, the macOS 10.15.2 update fixed issues relating to the Photos, Messages, Contacts, and Music app, amongst others. At the identical time, it added 70 new or up to date emoji. Keep in mind that the software program is in no way computer virus-free. Recently, a vulnerability was found with the aid of Apple IT-professional Bob Gendler in Apple's Mail application for macOS. Apple has plans to restore this computer virus soon, even though the difficulty doesn't affect many users. The vulnerability isn't macOS Catalina-specific, however. The trouble reportedly impacts Mojave, High Sierra, and Sierra also.
Differences between MacOS Mojave and MacOS Catalina
Apple's new Mac Operating System referred to as macOS Catalina, will bring masses of new features to your Mac, along with a few changes that should mean extra third-party apps transition to the Mac from iOS. There will new improvements to present apps, some 'new' apps, some privacy and security-focused features, and the potential to apply your iPad as a 2nd screen. All of the above sounds very exciting, but is it a good enough cause to replace your Mac to Catalina – and will Apple's refusal to assist 32-bit apps in Catalina reason any troubles for you?
Mojave bought a huge trade to the Mac interface, or alternatively it gave users a choice of a 2d Dark Mode version of the Mac appearance and feel. We'll start our evaluation of macOS Catalina and Mojave by looking at how Catalina will enhance Dark Mode. Mojave's Dark Mode became the shade down on every detail of the interface systemwide. It changed into a popular character with those who paintings in darker environments and architects who want to the menus to fade into the background at the same time as they work on images.
In Catalina, there may be one most important enhancement coming to Dark Mode. In Mojave, all you could do is pick out between Dark Mode and Light Mode. If you opt to use Light Mode all through the day, and Dark Mode at night you will need to toggle between the two. In Catalina, you may be able to set Dark Mode to come back on mechanically later within the day. So, the more changes and differences you will get from the features that I am going to give you later.
New Features of MacOS Catalina
iTunes Replacement
iPad apps on the Mac
Send me an Email
Screen Time comes to the Mac
Approve with Apple Watch
Safari Improvement
SideCar Feature
Quick Time Player
Restore from a Snapchat
Auto Dark Mode
and many more features
MacOS Mojave features
Dark Mode
Group FaceTime
Desktop Stacks
Dynamic Desktop
iOS Apps on Mac
New Screenshot Tools
Siri can help with password
More Control over Permissions
and some other features
Related Articles:
Where Can I Update to MacOS Catalina
If you are running MacOS Mojave on MacBook, iMac, Mac Pro or Virtual machines like Virtualbox and VMware then you can upgrade to Mac OS Catalina easily. However, in this article, I will show you how to upgrade to MacOS Catalina on virtual machines although the same method will work for Macbook, iMac, Mac Pro, and other Mac PCs.
Once the new update launched by Apple company then it will give you a software update notification under the system preferences. it means, go to system preferences and finds software update options then go to software update and you will see the new version of MacOS Catalina 10.15.2. So, besides that, you will get an upgrade Now button, therefore, click the update now button and it will update to Mac OS Catalina. Moreover, you can check the below instructions.
How to Upgrade to MacOS Catalina from macOS Mojave on a virtual Machine?
As I am running MacOS Mojave on Vmware on Windows, So, I will show you the steps on Vmware Workstation using Windows 10. Remember, the same methodology will work on other platforms.
Before going to update to MacOS Catalina make sure you have made a backup of your system data and files. Moreover, make sure, your system has at least 13GB free space for the new updates and remember, your computer is connected with the internet and you will need a fast internet connection to upgrade from macOS Mojave to MacOS Catalina.
Step 1: Open Vmware Workstation and select MacOS Mojave virtual machine from the left side of the page. Afterward, run the MacOS Mojave VM.
Step 2: Then, log in to your guest operating system.
Step 3: Go to Apple Logo and click the App Store under the system preferences option. or you can open the App Store from the dock.
Step 4: Now, search for MacOS Catalina on search bar located left side of the page and press enter.
Step 5: Here, you will get the new Mac OS Catalina, therefore, click the View button to open MacOS Catalina then click the Get -> Get App button.
Step 6: When you click the get app option then it will download MacOS Catalina for you, therefore, wait for a while.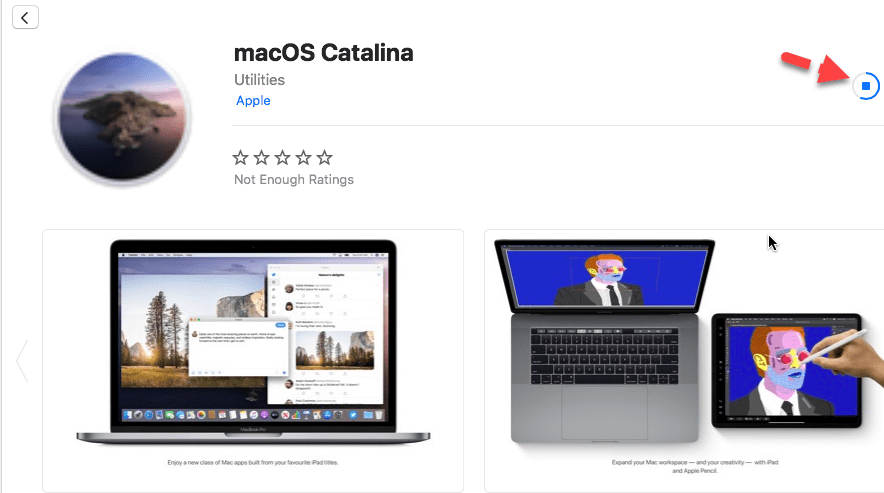 Step 7: Once the downloading is done then you will see the pop-up dialog box that asks you to set up MacOS Catalina installation click Continue.
Step 8: To continue the installation of MacOS Catalina, you have to agree to the terms of the software license agreement, therefore, click the Agree button.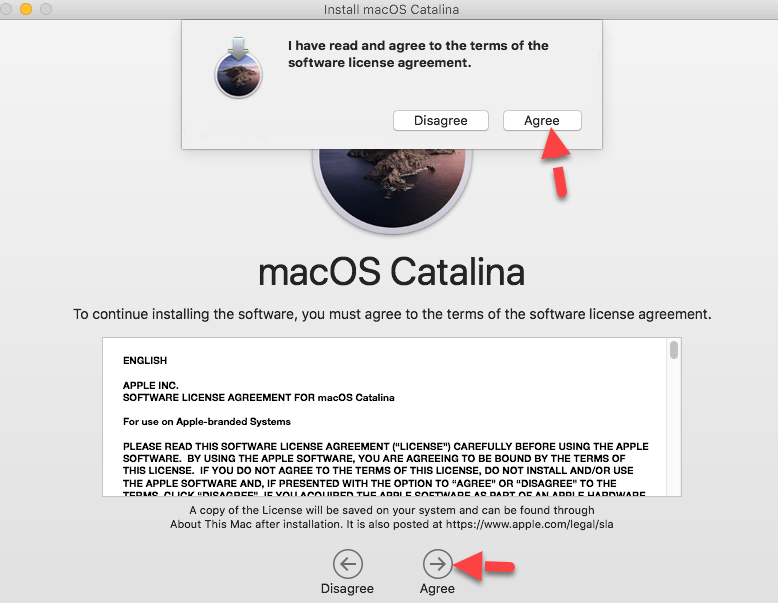 Step 9: Now, MacOS Catalina is ready to install on the hard disk, therefore, click the Install button and it will ask you to type the admin login password.
Note: The hard disk you selected to install MacOS Catalina should be formatted as APFS, otherwise, you won't be able to install MacOS Catalina on the selected Hard Disk.
Step 10: So, macOS Catalina is installing on the hard disk and it will take 30 minutes to update to MacOS Catalina from macOS Mojave.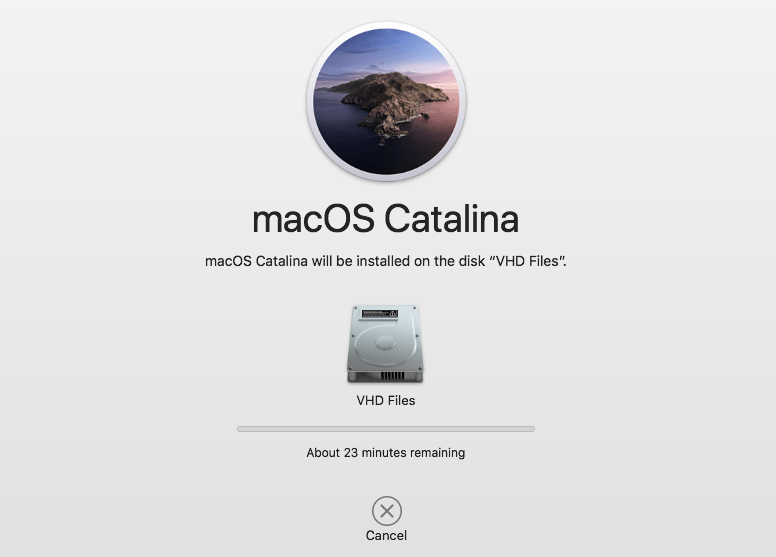 Step 11: Finally, your computer needs to be restart in order to apply the process. therefore, restart your computer and log in again with your admin details.
Congratulations, you have updated to MacOS Catalina on Vmware Virtual machine successfully. Now you can use MacOS Catalina and check all the updates and new features of MacOS Catalina.
Update to MacOS Catalina on Macbook, iMac, Mac Pro
Open your computer.
Go to Apple Logo and click the System Preferences.
Find Software Update on system preferences and open it.
Now, you will see the latest version of macOS Catalina, therefore, click the Update Now.
So, wait for 30 minutes to complete the updating process, Once your PC updated to macOS Catalina then you will need to restart your computer. therefore, Restart your computer and enjoy MacOS Catalina.
Read Next:
Conclusion
After learning and getting many ideas about MacOS Catalina then I am sure you want to update to MacOS Catalina from macOS Mojave although macOS Catalina is the greatest operating system and it is much better than Mojave OS. Moreover, if you have any new ideas or methods then please let us know and if you have any question then feel free to ask me in the comment box.