Android 10 Best Features Review You Should Know
The latest and interesting news for Android users as Google announced Android Q new version in March but they changed the name to Android 10 in August (it means now you have to call Android Q to Android 10) which is looking more attractive. However, the Android 10 is the new version of Android and now you can download the beta version to test the software before an official launch. If you are using the previous version then you can easily update to the new version in Setting > system update. Therefore, Android 10 will come out from 3 September to all Pixel phones, including pixel, Pixel XL, Pixel 2, Pixel 2 XL, Pixel 3, Pixel 3 XL, Pixel 3a, and Pixel 3a XL. So, if you are using a pixel phone then go to setting and find out system update and check for the update Afterward get know about Android 10 features.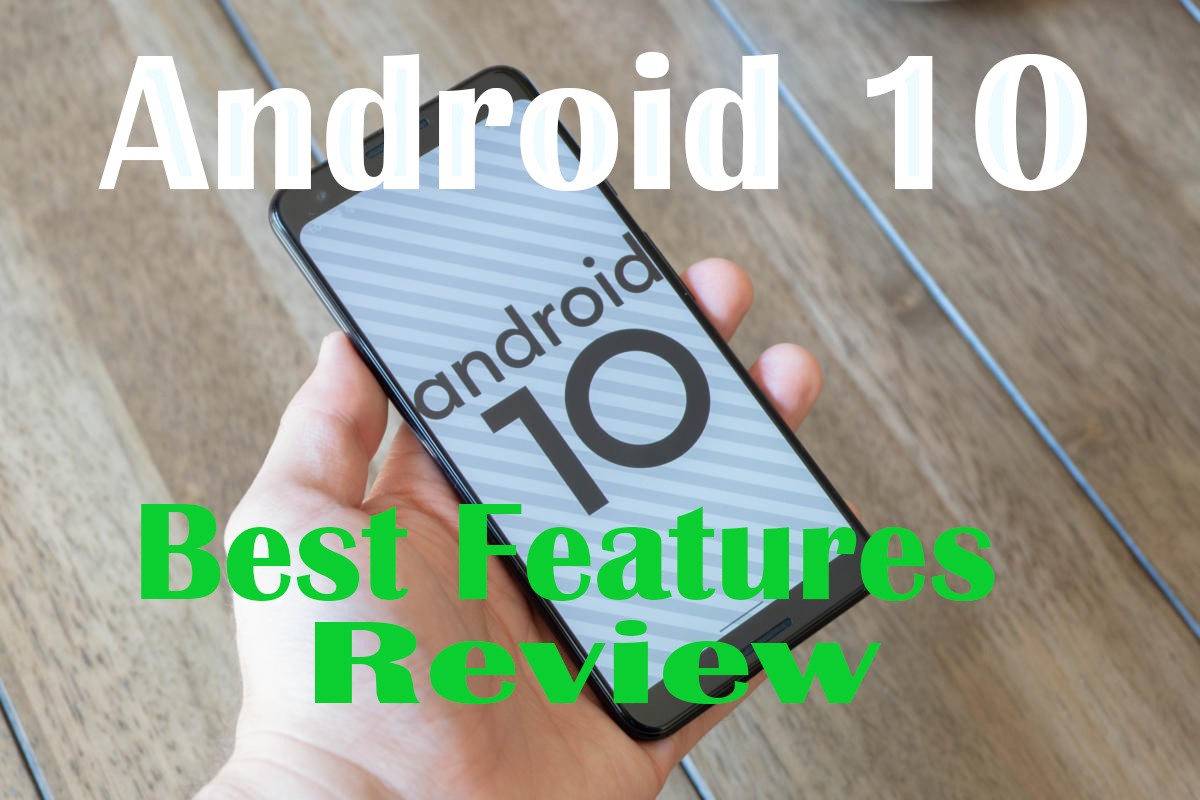 Every new thing has new features and changes that the developer will add more new features to make the version more tempting and handy. in this case, Google has added tons of new features to Android 10 like Dark Mode, Focus Mode, Smart reply for all Messages apps, new themes option, and many more. Therefore, in this article, you will get only about Android 10 features and that's what you have to know before going to use Android 10 whether on Windows, Mac, or Smartphones. However, you can install Android 10 on PC with some steps which we will discuss further. Ok, here's our review of all the best features you can expect to see in Android 10.
Related Articles:
Devices that Support Android 10 Version
Some devices cannot support Android 10 version and those devices that can support Android 10 are shown below and if you are using one of the below phones then for sure you can update your software to Android 10 and use its handy features. to update your software go to Setting and go to System Update and check for updates, if Android 10 is available on your phone then you will get the software update.
| | | |
| --- | --- | --- |
| Pixel | Essential Phone | Sony Xperia XZ3 |
| Pixel XL | Huawei Mate 20 Pro | Tecno Spark 3 Pro |
| Pixel 2 | LGE G8 | Vivo X27 |
| Pixel 2 XL | Nokia 8.1 | Vivo NEX S |
| Pixel 3 | OnePlus 6T | Vivo NEX A |
| Pixel 3 XL | OPPO Reno | Xiaomi Mi 9 |
| ASUS ZenFone 5Z | Realme 3 Pro | Xiaomi Mi MIX 3 5G |
Android 10 Best Features Review
A great platform for you to get the idea of the new Android 10 features and finally thanks to Google's mobile Operating System. Now, in this version, all the bug fixes have come with all the beta versions and final beta that came out in early August.
Therefore, below are the new changes and features of Android 10 and what you expect from Google and what Google has brought changes to the new version let's see.
1: Dark Mode Theme
As you can turn on dark mode on Samsung mobiles the same now Google added dark mode theme to the new version Android 10. it means users can use dark mode theme every time and they can turn off dark mode whenever they want. However, Google added dark mode to Google Chrome this year and they experience it in a good way thus they included this feature in Android 10. Although the dark mode can be applied for all apps that support it, you can turn on the app from dark mode option and use the dark mode theme.
To turn on dark mode go to setting > Display > Dark theme. here you can turn on and off the dark mode theme. Or simply scroll down the toggle menu from the top of the screen and turn on and off the dark mode theme like click on Battery Saver. However, in Samsung mobile, you can set a time for the dark mode to be turned on automatically then in Android 10 you might have that option go and check if you have then set a time for dark mode and it will be turn on and off automatically.
2: Live Caption Mode
One of the best feature added and announced at Google IO 2019 called Live Caption. Well to use this feature you don't need an internet connection and whatever you say live caption will do it. this feature allows you to caption video and audio.
The mean purpose of Live Caption is it will input incoming audio to text it means when you play the audio or video then it will convert it to text on the go Or you are speaking and live caption will transcribe the audio to text. when you are playing any video and there is a bad sound on the background than on that time with the live caption you can easily transcribe the audio to text and read the text.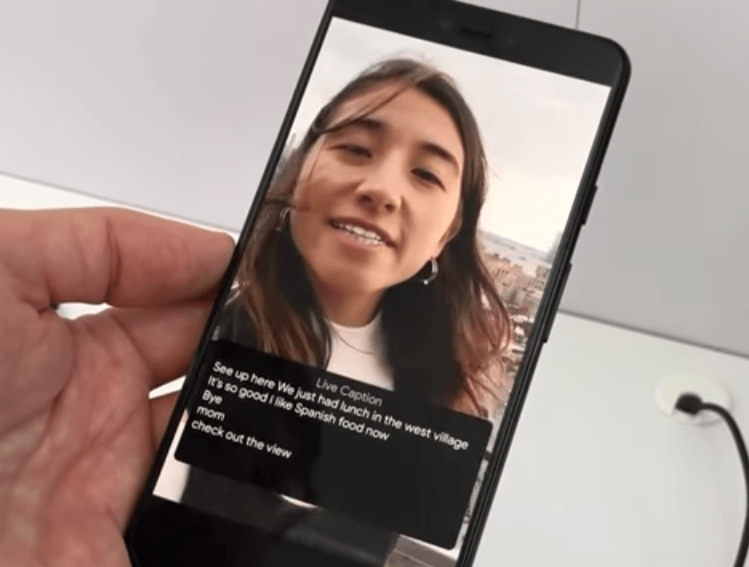 3: Bye Back Button and Hi to New Gestures
Now say goodbye to back buttons and say hello to new gestures. Android 10 has removed the back button or three buttons on the screen and added gestures for a user to move the page or go to the previous and forward page with gestures. However, the iPhone has the same feature but this time Google announced gestures feature on Android 10, what I think this feature creates confusion and the three buttons are quite good to move.
But again it will be a good experience for users to use gestures in place of three buttons. as to swipe up the bottom of the screen, it will take you to the home page, and to swipe from the left and right side of the screen, it will take you to the previous and next page. So, to use gestures simply move your finger or swipe up, left, and right, in this case, you can go to the next and previous page or you can go to the home page.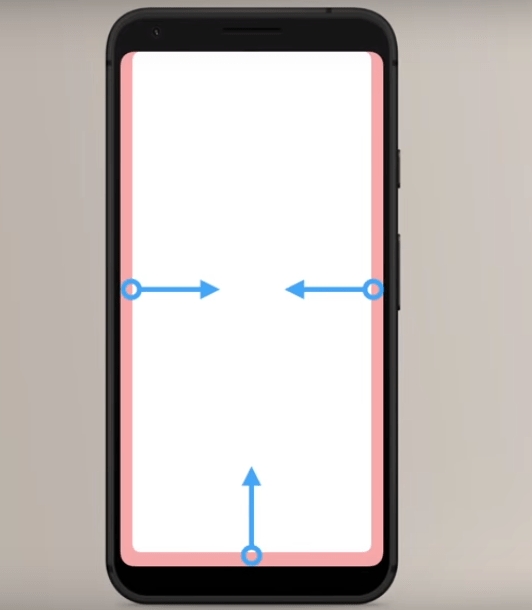 4: Focus Mode
This feature of Android 10 is amazing and I love it. well, Google announced one another feature called Focus Mode. it means while you are working on one application and you don't want other apps to disturb you or you want to hide the notification because you want to focus only on the working application then you can do it with focus mode. When you turn on the focus mode then you can turn off all the other apps without the focus app which you are working on.
When you turn off the other apps then during using that app you will not get a notification or any other disturbance from other applications. even you can set a timer in focus mode for other apps. this is what Android 10 is amazing because of having such a feature.
To use or to turn on focus mode go to Setting > Digital wellbeing & parental controls > Focus Mode. Once you get the focus mode click on that and select the applications you want to not disturb you and turn on the focus mode. like this you can focus on the app you are working.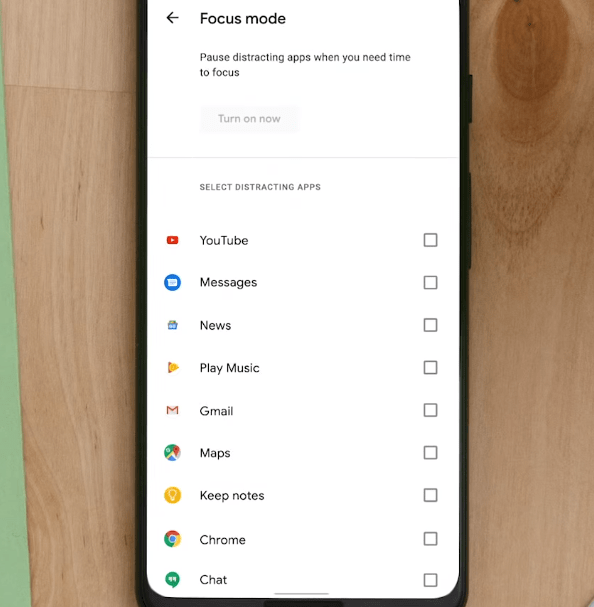 5: New Theme Option
Now you are able to customize your Android phone with new theming option feature that added on Android 10. this feature makes our Android phone more attractive and you can set any col you want, as you have seven colors option which is shown below and the default color is iconic pixel blue. Therefore, now there is a new theming section that you can change your phone's accent color.
Black
Green
Purple
Cinnamon
Ocean
Space
Orchid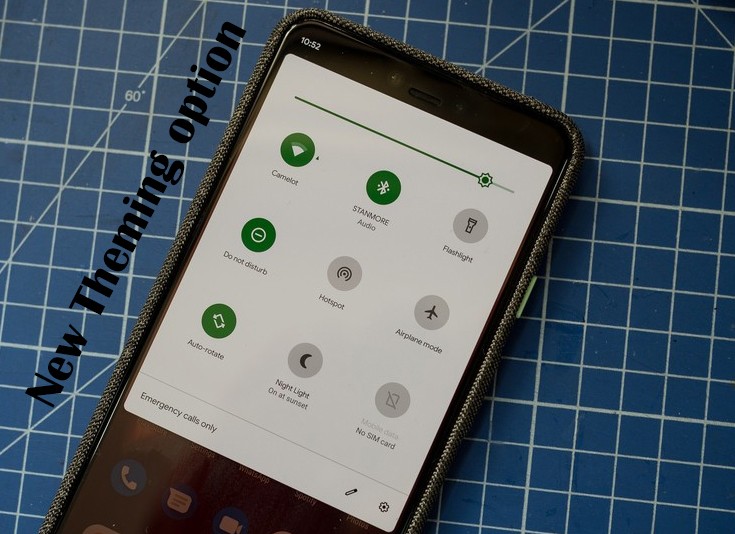 6: Location Control
Now you can control your location and you can turn on and off the location, However, in the previous version of Android phone when the app has access to your location then there were two options Yes or No but in ANdroid 10 you don't have that option. now you should share your location with an application only when you are using currently.
What I think this feature is quite amazing and the user should take advantage of the ways that sharing their location with an application can be handy like (uber app needs your location to find you for that you need to share your location) but for other apps you don't need to share your location and I prefer you do not share your current location with any app.
7: 5G Network
One of the fast internet 5G is included in the Android 10 version as you know 5G stands for Fifth Generation and it's slowly arriving. Some Smartphones can support 5G internet but there are smartphones that cannot support 5G, therefore, make sure your phone can support 5G then you can use this Android 10 feature otherwise you will not be able to use 5G on those phones that can't support.
The latest model of Samsung S10 that released in 2019 and that phone supports 5G but you can't use Android 10 on Samsung S10. So, now don't purchase a higher phone only for 5G because 4G is again fine and it is not bad that much.
Read Also:
Conclusion
Now you know about Android 10 features and think how much the features are useful and amazing. therefore, update your smartphone to Android 10 or if you want to install Android 10 on your Windows or Mac then go for it and install that because Android 10 is awesome version and it has very handy features that you will enjoy while using. So, if our article was helpful for you then don't forget to give your feedback.