Best Color Printer Laser for Mac and PC – Get the Best One
Just like the world is advancing in technology, more products are being produced for it to satisfy human wants. The type of modern printing machines produced these days was among the rarest seen until recent years. Today, the best color printer laser for Mac and PC are coming to its own technological advancements. One of the big differences between inkjets and lasers is the superb speed it possesses. They're faster, and their speedy machines work superbly for both color and white and black printouts.
Over time, there are two major reasons for these products not conquering their closest competitors. One of them is its high cost, and the second is its color qualities not been superb. But as the advancement in technology increases, the quality being produced recently also increases. Its recent transformation is already taking over the global color printer markets. The cost for this best color printer laser for Mac and PC is reducing as well for you can comfortably purchase a high-quality one for as low as $300. These high-quality color Laser printers can as well different budgets for all purposes, so the product price is nothing to worry about.
Best Color Printers Laser for Mac
Despite not reaching their maximum popularity, the products are already going around the technology-advanced global village. Through my streams of research, I was able to bring out the best color printer Laser for Mac and PC that can serve both colored and black and white printouts.
The Mac printers listed here are all of the high quality. They'll serve all your office works at a very fast speed.
1: HP LaserJet Pro M281fdw Wireless All-in-One Printer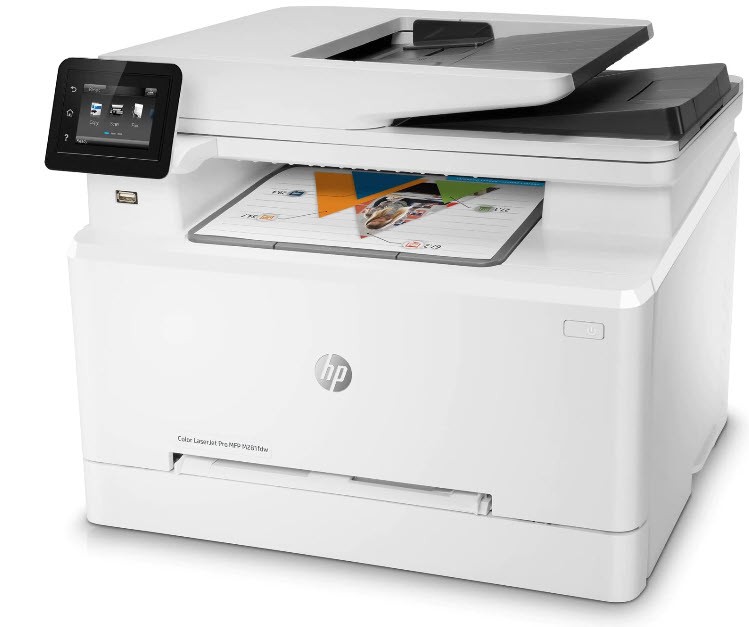 Price: $318
This super hp printer has the same design as the recent laserjet printers that came out. Except it is in a different outlook. The system is developed for small teamwork of about 1–5 people. It also possesses a very good outlook design and also has a very large 2.7-inch touch screen LCD space where users can control the device without having to revert back to their computers.
The heavy piece of the machine makes no mistakes, the heavy part of it carries over 40ibs. Its weight makes it difficult to move about, but you're assured of quality parts and reliability. The printer speed stands at 24 ppm for both text and color printouts. The first-page printout is as fast as 10.3 seconds for black and 11.7 seconds for color. Its input tray paper has an input capacity of 250 sheets. Moreover, instead of using only a single toner cartridge, users will have as many as 4 of them (3 color toner cartridges and 1 black toner cartridge) to accommodate the different hues needed to produce quality realistic graphics and images.
Like many other HP printing products, it comes along with the HP Smart inside app facility which allows for direct printout services from email, mobile phone (supports both iOS and Android devices) or tablet computers, etc. As well as acquiring an Ethernet capability that can be used for wired networking services.
2: Brother HL-3170CDW Color Laser Printer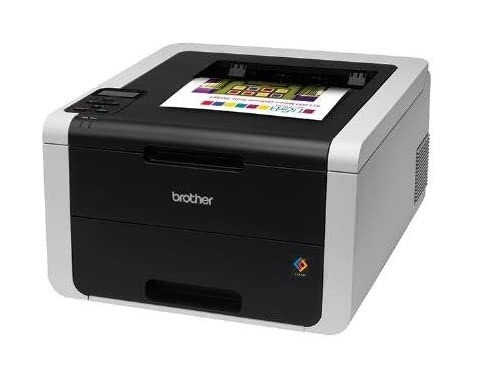 Price: $400
In big offices, companies, or workplaces where large printout services are required, this color printer is the best for it. It's indeed worthy of consideration for large printing services.
It is a reliable digital color printer and has inbuilt wireless connectivity, Hi-Speed USB 2.0, Ethernet, 2-sided printing capability, produces up to 23 pages per minute, fits up to 250 sheets in its paper tray, and requires small ink usage.
Its text printouts are very sharp and neat to look at, while color qualities have good qualities. Thus making it easier and more unique for professional documents, magazines, graphs, posters, etc.
3: Brother Printer HL3140CW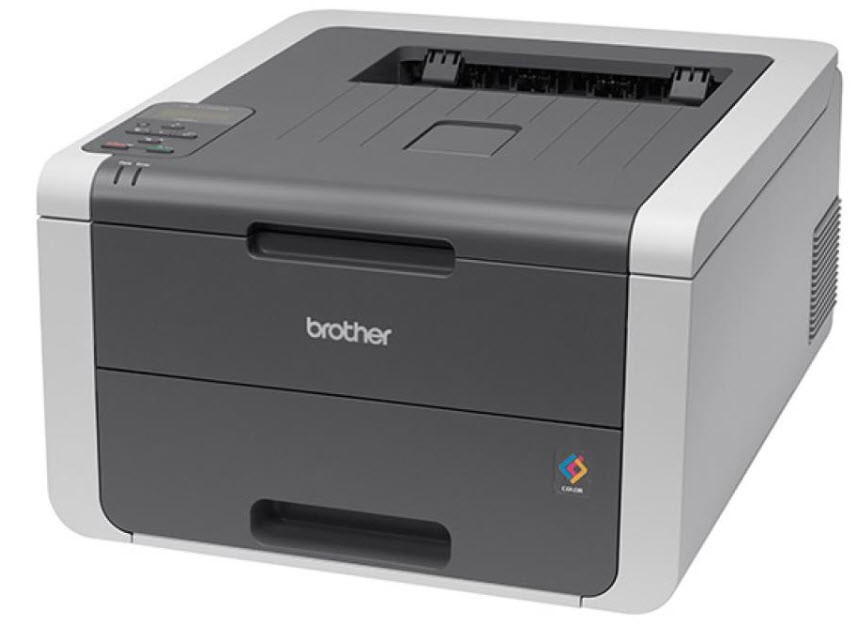 Price: $290
Another superb quality printer Laser from Brother. This product is indeed one of the best printers in the world right now. With its amazing quality features, you can ever imagine. This quality printer is quite affordable, it also comes with various great features such as wireless networking, and also prints up to 19ppm for color and crisp black documents.
Although it comes with a very simple compact design. On the other way round, it carries a handling capacity of 250 sheets, and is also paired along with a single-sheet manual feed slot. It is designed for printing on a small size paper like envelopes or thick order media.
Its other features are wireless printing from any mobile devices (Android or iOS systems) using AirPrint, iPrint&Scan from Brother as well as Wi-Fi Direct, Google Cloud Print, etc.
4: Canon imageCLASS LBP612CDW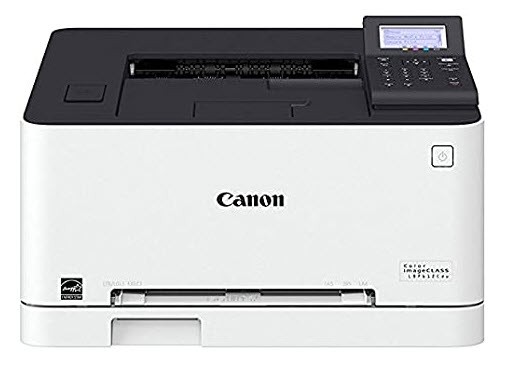 Price: $280
This quality printer offers various top features and is a reliable device for any type of home service or office environment. Your documents or photos will be printed out in high quality at a speed of up to 19 pages per minute (Black/Color), which sounds amazing right, special thanks to its V2 (Vivid and Vibrant) Color Technology. You can save more time, energy, paper, and other related costs with its duplex printing features.
It's equipped with many amazing features, The 5-line, B/W LCD panel with an easy user interface. So, you can be able to control it at ease, customize the printer settings, or access your favorite features without any professional assistance. The LBP612Cdw also comes with WiFi connectivity, mobile printing, and Wifi Direct options.
5: Brother HL-3180CDW (White)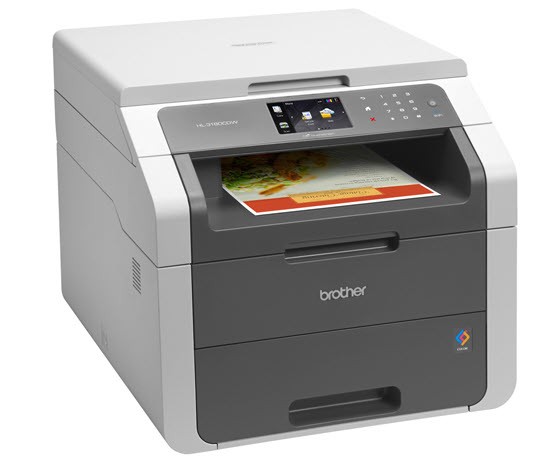 Price: $250
This color printer is specifically designed for those who don't want printers that occupy space. It's exactly the size of an all-in-one quality laser. The Mac printer comes with multifunction features and is combined with both wireless and USB networking, giving its users the option to use any of them. The system is powered by 333MHz of CPU and offers a printing speed of up to 23ppm that can help you to improve a home or office printing service.
The printer comes with a lot of amazing features, such as "scan-to" features, and allows you to print directly from any mobile device using Wi-Fi Direct, Brother iPrint&Scan, Google Cloud Print, or Cortado Workplace. The installation can be done quickly from USB,  your PC, or WiFi. Also, Brother packs it up with a Digital LED print technology that can deliver top-quality black and white & high-impact color business documents. It also includes a two-sided printing so which enables you to save more paper with a paper tray that can contain up to 250 sheets.
6: Dell Color Cloud Multifunction H625cdw
Price: $800
Dell, is a well-known company for its quality products. Dell has the best reputation for its various quality computing accessories. This Dell color printer can print out, scan, and scan all types of documents. It's mostly used in small and large offices.
It comes with premium free for scanning-searching customizing Ms-office formats or PDFs.
It comes with several features and the first and foremost is that you can print out any type of document through Wifi connection, USB flash devices, and the Cloud option. Moreover, you can as well access various cloud storage sites, like Google Drive, Dropbox, Evernote, OneDrive, Salesforce, and Sharepoint online 2013.
Printing navigation is excellent. With a 4.3inch coloration touch screen that is customizable. However, the color printer has an alphanumeric with buttons for the Home menu, Login & Logout buttons, Details, Job status, Copy, Wifi Connection, and Fax. Moreover, it comes with a paper tray that can contain up to 250 sheets and a 50 sheets feeder, with a non-obligatory 550-sheet tray. All sums up a total of 850 sheets tray.
7: Brother MFC-J470DW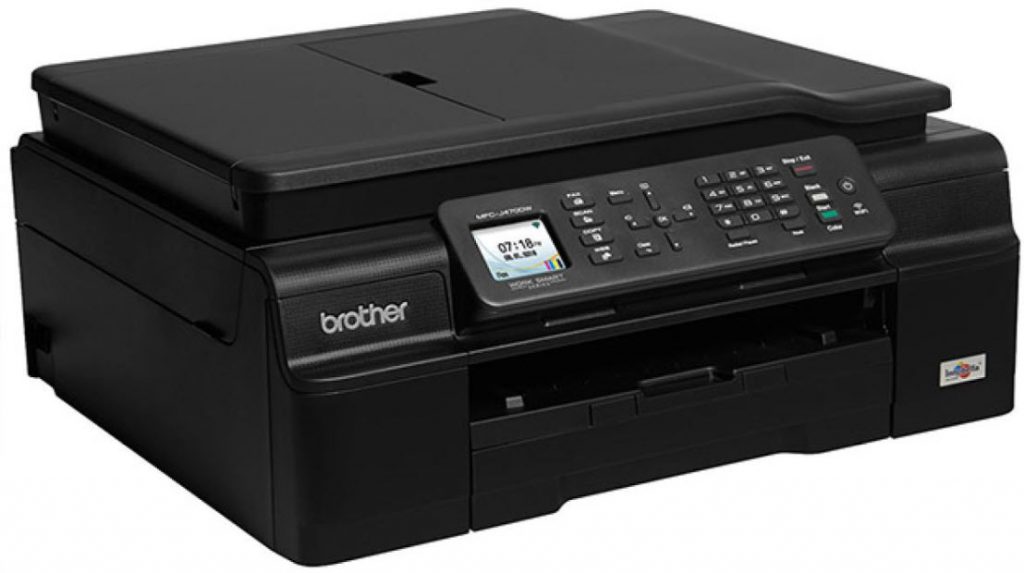 Price: $350
This printer as well as an all-in-one multi-purpose machine. It can print, fax, scan, and photocopy all your files at a speed time of 4.9 pages per minute. However, this is also a wireless inkjet printer with multi-function capabilities.
You can as well connect your devices through a Wi-Fi connection. It accepts computers, Mobile phones (Android or iOS), laptops, etc. You can as well connect through USB, Wi-Fi Direct, etc.
Best Color Printers Laser for PC
If you think you don't need a home printer, or you're doubting whether you'll purchase one, then you're missing out on it. Think again.
With the outbreak of this pandemic, you've now seen the need of keeping one at home for it to solve your numerous work problems. Just like in the office, you'll need a printing service at home also which will handle printing services without a hitch.
The best color printer laser for Mac and PC for your home needs to be more versatile and strong than a regular office printer. Since the modern household needs to print out a wide range of documents probably from the works you take home from the office, your children's assignments, etc. You'll often find you need to print out forms and documents in each of your works.
Moreover, a home printer that can do an excellent job by printing out your holidays or summer outing photos will help save you a lot of money. And unlike those big and bulky office printers, these are all all-in-one compact printers. It also requires just a little bit of space and be either Laser or inkjets.
No matter what size of family you have, your taste, and as well your budget, you'll find it all here as well as their different features.
1: Canon Pixma TS9120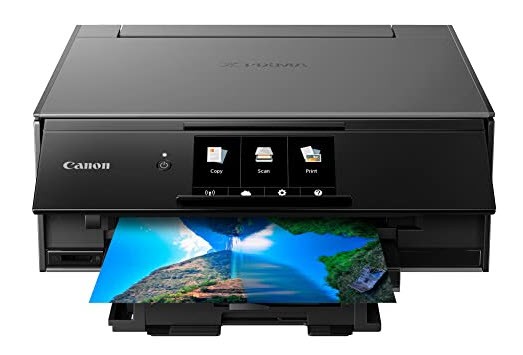 Price: $314
This is a very smart work approach from Canon. This is an all-in-one inkjet printer that you can print from anywhere. Thanks to its 6-color ink system, the camera can deliver exceptional quality photo results, making it one of the best home printers ever made.
The camera is also flexible with its connection abilities which enables Bluetooth and WiFi to print. You can also print from your smartphone (Android or iOS), computer, tablet, or laptop. The printer also comes with photo-specific features such as photo blue ink. The Printer also possesses a Max speed of 15 ISO ppm, 10ppm color, and a 100 sheets paper capacity with A4 paper size.
2: HP laserjet pro M15w Printer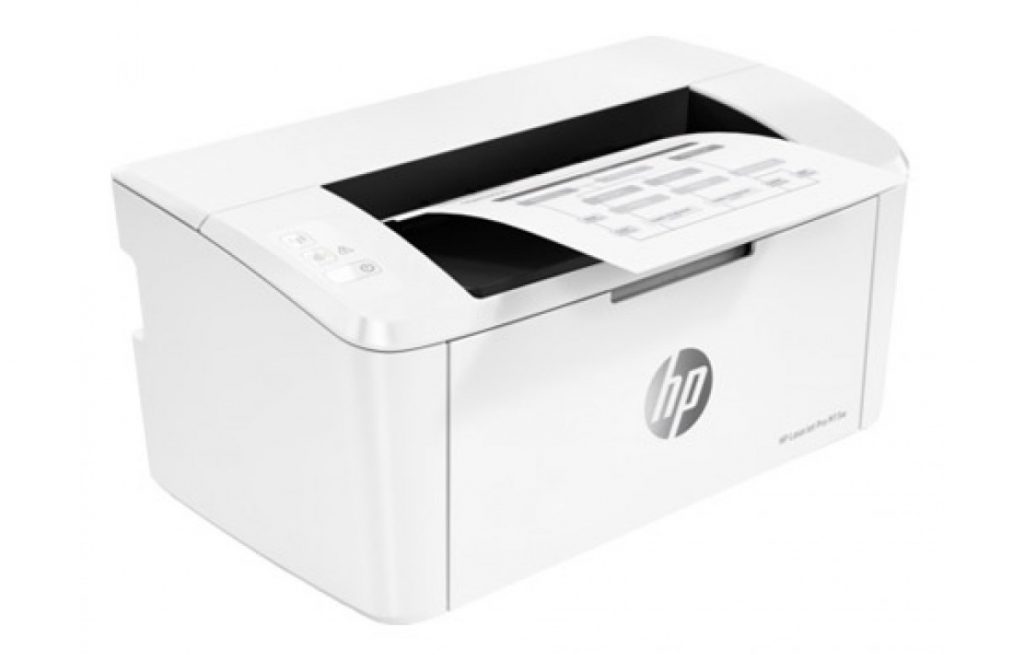 Price: $110
This is the world's smallest printer and also one of the most affordable. Being small and also not as expensive as an inkjet, it possesses the speed, consistency, and economy that of a Laser. The HP LaserJet Pro M15w is the ideal home printer.
The Laser printer manages to hold 100 paper sheets capacities and also a respectable speed rate of 19ppm.
3: HP Envy 5055 printer

Price: $100
This very humble all-in-one can print and scan but its main strength is in photo printing. Unfortunately, there's no Ethernet port, nor USB port for printing from a flash drive. But its printout results are extremely great.
However, the supplied starter cartridges are extremely light on ink, but if you want to replace them with high-capacity carts, then the running cost is going to be quite expensive. This three-in-one color inkjet printer possesses a Max speed of 10ppm with 100 sheets of paper capacity.
Note: this printer is known as HP Envy 5010 in the UK.
4: EPSON Workforce WF 7210DTW Printer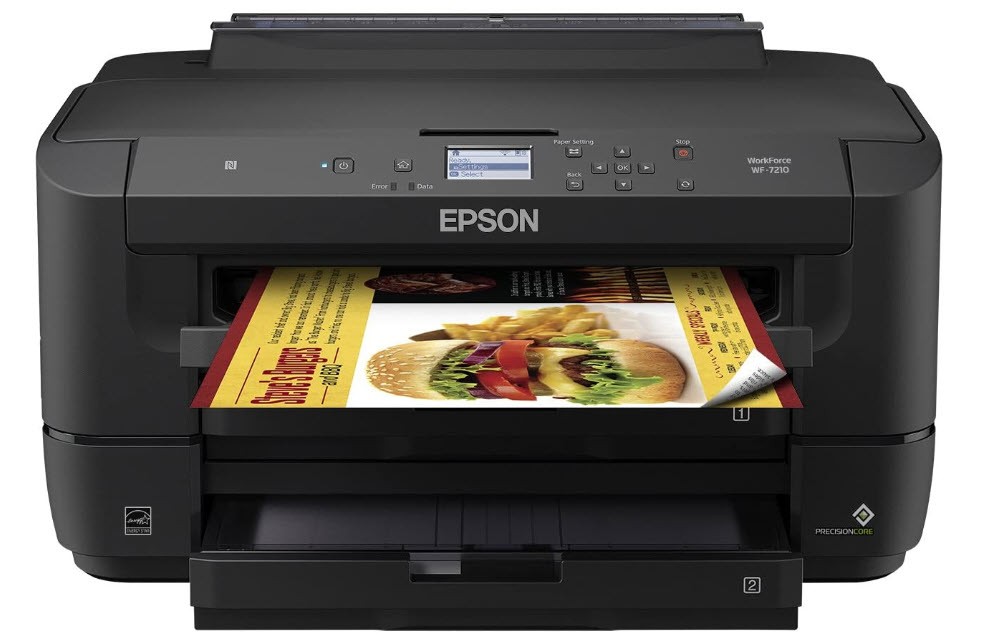 Price: $431
This is a compatible Duplex A3 printer. They're specially designed for home office and can handle A3 papers, but the ones that can automatically print on both sides of an A3 page are very rare.
The printout quality is very superb and impressive, be that glossy photo or monochrome text. The long list of its amazing features includes both Wi-Fi and NFC connectivity and the two paper trays that can hold about 500 sheets combined and a max printing speed of 18ppm. That sounds quite impressive right, that is all the good qualities this awesome printer possesses.
5: Kyocera Ecosys P5026cdw Printer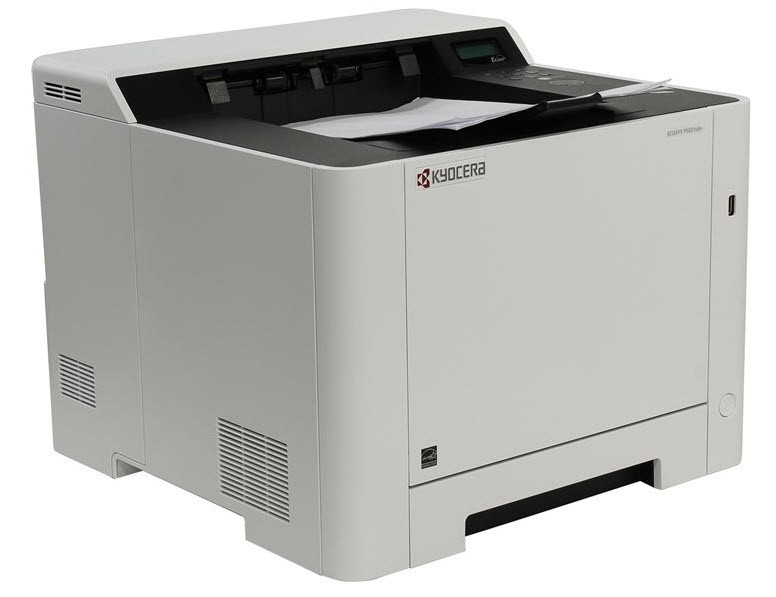 Price: $408
This stout Laser printer takes a relatively small space. Despite its high capacity for paper and toner. This means you can go ahead of printing quickly and efficiently at a very low maintenance cost.
This colorful laser printer is easy to use and can be used and can be comfortably relied upon for immaculate mono and color documents time after time. Among other amazing features, the printer possesses a paper capacity of 250 sheets, alongside a max speed of 26ppm.
6: Brother MFC-J5945DW Printer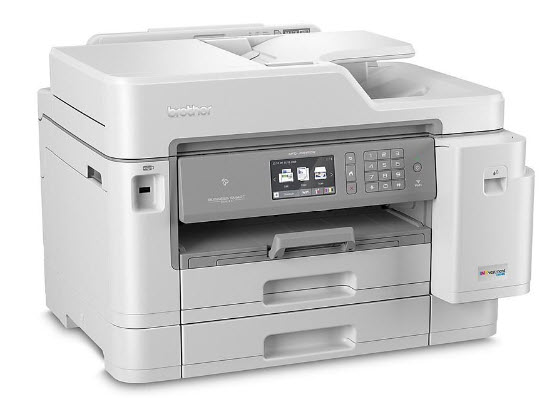 Price: $897
The big brother Enterprise blurs the line between an office printer and a home printer. They possess a combination of fast printing speed and the high capacity of a laser machine. All this with the superior photo finish of the inkjet.
Although it's recommended for both applications because even though it's much smaller than the laser equivalent MFC-L8690CDW, the inkjet MFC-J5945DW can as well handle A3 paper. Despite being less economical than lasers, it possesses many amazing features which a 500 sheets capacities, a printing speed of 22ppm, and a paper size of up to A3.
7: Samsung Xpress C180W printer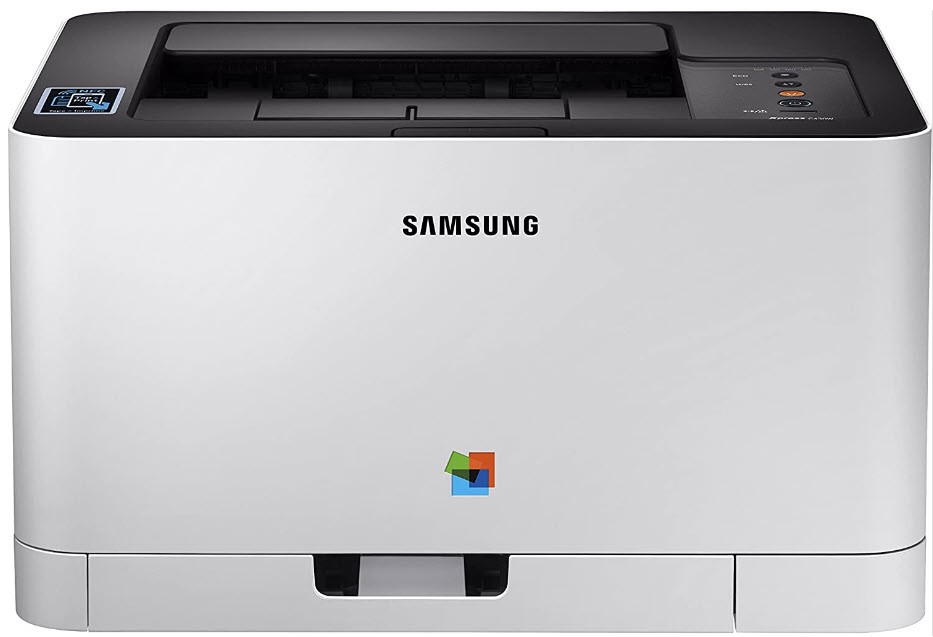 Price: $380
This is a simple design smart home printing machine. This Samsung smart-looking laser printer is equipped with the connectivity of both WiFi and NFC and it as well supports both smartphones (Android or iOS), computers, laptops, etc.
The printer is designed in such a way that it's very easy to accommodate at home. But it requires you to fit a useful amount of toner and paper inside, making it absolutely good for a monthly cycle of 40,000 pages. Among its awesome features, it possesses a rapid printing speed of 18ppm, 250 sheets of paper capacities, as well as a paper size of up to A4.
Read Next:
Conclusion
Whether you're a student, housewife, cooperate work, office, or company owner, you need to purchase at least one best color printer laser for your Mac and PC to keep in your house, as well as the office. You deserve a printer that doesn't force you to the brink of frustration every time you want to print from your smartphone, laptop, or tablet. The printer will as well reduce the inconveniences and stress associated with your office works.
To wrap it up, there are several best color printer lasers for Mac and PC that you can purchase for your home and office Pages. The type of printer you'll buy all depends on most importantly your budget; that's why I included the price tag on each printer, then you consider the purpose, its features, and then the space available for the printer.
As for your convenience and part of our mission in making research easy for the public, we've out listed the best types of printers available in the market today. We've also out listed the prices for each. what is left for you now is to take your time and study the article above, and then find out the best one you can afford for your office and home purposes.
Kindly follow our website for more tech reviews and If you have any questions. Then, feel free to ask us in the below comment section.