How to Install Windows 10 on Android Phone Without Root?
Windows OS and Android OS are the best so far and the latest version of Windows OS is Windows 10 and the latest version of Android is Android 10 'Q' although Google has introduced the next Android operating system called Android 11 'R'. You can get the android 11 developer preview mode to give it a try and test its new features and security level. However, the final version of Android 11 will release in May 2020.
The question is Can I install Windows 10 on Android phones? though you can install an android OS on your Windows 10 PC using Android Studio but the main things you are looking for installing Windows 10 on Android devices. hands down, you can install Windows 10 on your Android phones without rooting your device. as the rooting device is not a good job because the rooted smartphones will lose its warranty.
However, there are Microsoft smartphone devices that are the same as Windows PC, it has a keyboard layout and windows operating system. If you don't have Microsoft android devices then don't worry still you can run Windows operating system on your android phone.
Remember, once you installed Windows OS, MacOS, or Linux OS on your android phone then you can use both operating systems at a time switching to Windows from Android and Android to Windows OS.
Can I install Windows 10 on Android Phone?
Do you know about virtual machines like Vmware and Virtualbox? If yes! then you know how you can install Mac operating systems on your Windows PC though you can not run MacOS on your Windows PC, But virtual machines allow you to run multiple operating systems on a single host PC. In case, you love to test MacOS latest operating system which is MacOS Catalina 10.15 on Windows PC then installing it with virtualization software is the easiest step.
Therefore, you can install a Windows operating system on your smartphones using an android application. the application we are using in this article is the best and easy to use. if you don't know about that application then keep reading the article and you will get the clue.
is it possible to install windows 10 on Android phones?
Those who are new with Android devices perhaps they don't know what operating systems they can run on its smartphones though you have Android operating system on your device, besides that, you can run Windows OS, MacOS, or Linux OS on your Android devices. Therefore, you can run multiple operating systems on your Android at a time, as you are running more than one operating system on your single PC.
However, "impossible itself says I am possible" then, nothing is difficult and impossible. simply go to the browser and search for your question then you will get your positive answer with a positive solution. Finally, everything is possible in the internet world and it is possible to install Windows 10 on your smartphones.
How to install Windows 10 on any Android phone?
There will be easy steps to complete the Windows 10 installation on Android phones. remember, if your android phone is the latest model, speed, and supportive. then, you can install windows 10, otherwise, I prefer you to go with Windows XP, Windows 7. because you will face problems during the installation. as your android can not support the latest Windows OS. So, below are the required files to complete this article. check it out.
Required Files
Download and install the Limbo PC Emulator APK file on your Android.
Download and install File Manager from Play Store on your Android.
Finally, Download the Windows operating system ISO file on your Android Phone. if you want to install Windows XP, Windows 7, Windows 8 or Windows 10. then download the ISO file of the operating system. As I am installing Windows 10, So, I will download the Windows 10 img file.
One Step to Install Windows 10 on Android Phone
Once you installed and download the required files then you are ready and your android device is ready to install Windows 10. installing Windows Operating system on android with Limbo PC Emulator is the best and easy way to do that. you will have all the steps and instructions of installing Windows 10 on the Limbo PC Android App. So, let's start the Windows 10 Installation.
Step1: Unlock your android phone and go to the home page. afterward, open the Limbo PC Emulator.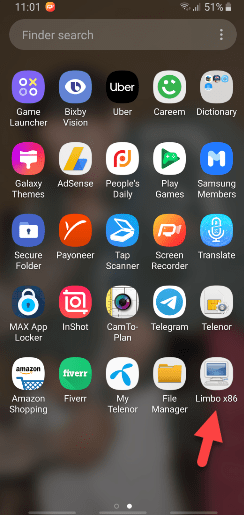 Step2: Now you inside the Limbo PC application, Here, click the Load machine and select the New option.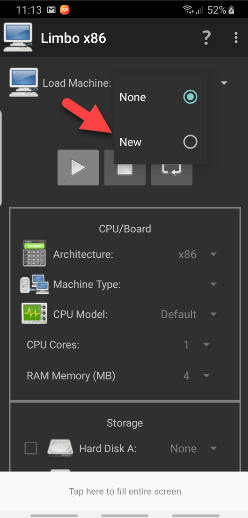 Step3: Once you tab the New option, then, it will ask you to give your Operating system name you are going to install. Therefore, type Windows 10 and click the Create option.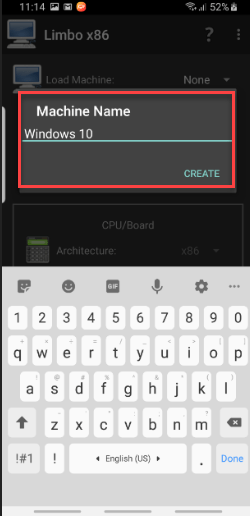 Step4: Once you provide the machine name then scroll down and edit the CPU or Board. So, for Architecture select x64 version, for machine type select PC, for CPU model select your android CPU model, give 4 CPU Cores, and for Ram Memory select RAM size for Windows 10.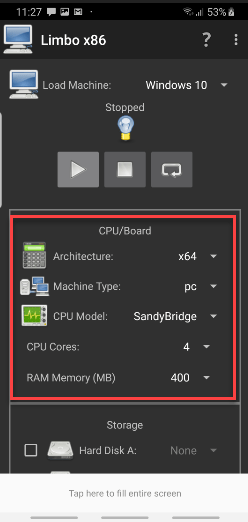 Step5: Now, it is time to insert the Windows 10 img file. So, select Hard Disk 1 and tap on the dropdown menu and tab on the open option. After that, go to your download folder and select Windows 10 img file that you downloaded from the above link.
Step6: Scroll down, and select Vmware for VGA Displays.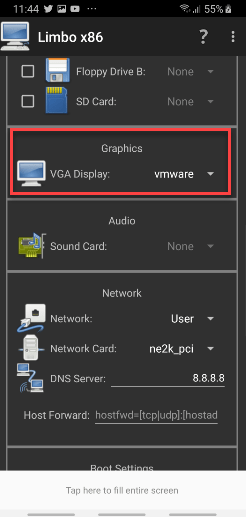 Step7: Move on and tab on the Boot From Device and select Hard Disk option from the dropdown menu. after that, select SDL for User Interface.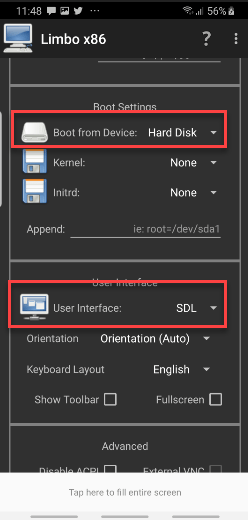 Step8: Now, select Fullscreen and select High Priority.  you might get a warning notification once you select a high priority option.
Step9: Finally, scroll up and tab the Play button to start the Windows 10 installation on Android Phone.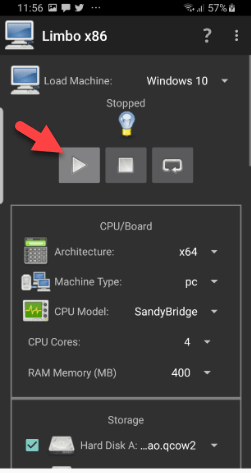 Finally, you have installed Windows 10 on the Android phone successfully. Now you can use Windows 10 features on your android device.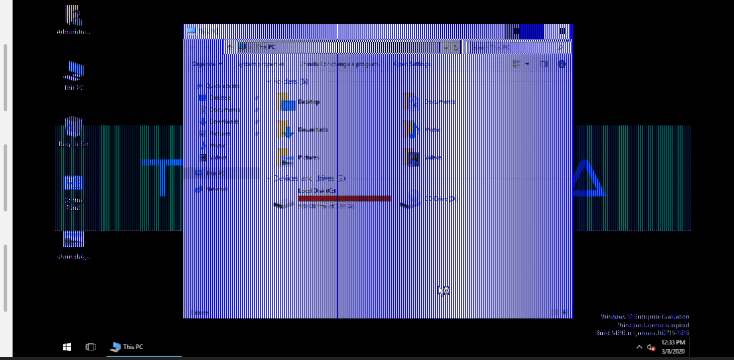 How to ShutDown Windows 10 on Android
Now you have Windows 10 and you installed Windows 10 successfully on your android phone. After the installation and having windows 10 on your mobile surface. Then, how to switch from Windows to Android OS? the step is very easy. check the below step.
To shutdown Windows OS, you will have the three-dot menu at the right-top side of the Android surface. Tab the menu and you will see several menu options that you can do with Windows 10. Simply, click the ShutDown option. Otherwise, You will not be able to use your Android phone until you shut down the Windows.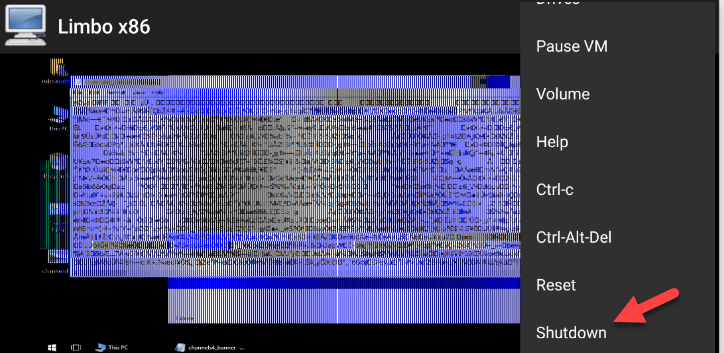 Read Next:
Conclusion
Installing windows on Android devices is an easy task and you can do it with the Android Vmware platform and the app is Limbo PC Emulator. So, I hope you have installed Windows 10 on Android Successfully. In case, you have questions and confusion then feel free to ask me in the comment box.