How to Record your Screen on Android Phone? Easy Way
Are you looking for the best method to guide you on how to record your screen on Android phones? though there are several methods and third-party applications that help you to record the screen of your Android phone. However, you will find tons of screen recording applications on play store but in this article, I will show you the screen recording without using any external applications. Moreover, you will get the best screen recording applications in case you want.
Recording your Android screen has many reasons, you might want to record your screen while playing games, using any applications, reading or editing any pictures on your phone. though some users record the screen to upload it on Youtube or any other platforms. Therefore, the screen recorder that I am going to show you is second-to-none and it has many handy features.
This feature is available for those users who updated their android phone software a few days ago. However, on March 2, 2020, I get the software update notification and I updated my android software. after that, I noticed that Android 10 new software update has many new features and changes and one of the new features is Screen Recording you will find it on navigation bar.
Therefore, I will show you how to get the advantage of the new feature of Android 10 software. You don't need to install any screen recording applications from the play store because this feature is amazing.
Before moving on, I request you all and I need your beautiful support please like the Techbland Facebook page for more product updates.
Android 10 March 2, 2020 Software Update New Changes
Still, you have not updated your Android software to the latest version then I recommend you to check for the update and install it on your mobile. This new software update has tons of changes and new features that are shown below. I really like the way Google brings changes to the Android 10 software. Though Google announced the next Android Operating system called Android 11 'R'.
The first developer preview mode is available for users to give it a try and give them feedback. However, I prefer to not install Android 11 because the Android 10 software update has the best features and new changes that are much better than Android 11. So, check the new features and changes of Android 10 new software updates.
Dark Mode
Icons and Colors
Smoother Animations
Full-Screen Gestures
Refined Interactions
One-Handed Mode is changed
Better Text over Wallpaper
Link to Windows
Screen Recording
Kids Home
Link Sharing
Samsung Dex
Connected Car
Media and Devices
Samsung Contacts
And many More
Best Screen Recording App for Android Phone in 2020
Don't worry, I will show you how you can record your android screen using Screen Recording feature. before moving to that, let's have some ideas about the best screen recorder apps for Android devices. All the apps are handy and free to download from the play store.
1: AZ Screen Recorder
The first and the best screen recorder app for 2020 is AZ screen recorder, Video recorder, and Livestream. this application is free and you can download it from the play store. However, AZ screen recorder helps you to record high-quality, smooth and clear screen videos providing tons of features such as screen video recorder, screen capture, video editor, and live stream. With this application, you can make your screen video in an easy way and you can record your Android screen videos like video tutorials, video calls, gaming videos, live shows, and video that can't be saved on your phone. AZ applications provide you the high-quality video pixels like 1080p, 12Mbps, and 60FPS. there is no recording time limit and you can record as much video as you want without root.
2: Mobizen Screen Recorder
The next top screen recorder app is the Mobizen screen recorder. Although many searches told us that Mobizen is much better than the AZ screen recorder though the AZ application has a much positive rating than the Mobizen app. you can download Mobizen from the play store for free. With this application, you can record your android screen in high quality with 1080p resolution, 12Mbps, and 60FPS. there is no recording limit without rooting your phone. even you can remove the watermark for free. So, Mobizen allows you to record, capture, and edit your video. everyone can use all the features to make the video better.
3: Super Screen Recorder
Android users prefer those applications that no need for rooting although rooting your phone will finish the warranty. therefore, this is the best screen recorder that you don't need to root your device. So, Super Screen recorder is free to download from the play store and make high quality of 1080p resolution, 12Mbps, and 60FPS videos. This app has tons of features and the useful one is pause and resume button that help you to stop and start the recording on the different parts of the video. this will help you to avoid further editing. However, you can add the watermark if you want though this is disabled by default. you can record your android screen in Portrait and Landscape.
4: Screen Recorder with Audio
The screen recorder with an audio application is the best so far. And legions of users are using daily to record high-quality videos. However, you can make a video with audio while playing games even you can show your face with its features. there is no need for rooting and time limit recording. This app has tons of features like shaking your phone to stop the recording and with one tap to hide the recording window. moreover, you can edit, tri, and compress your video. Though it will remove watermark for VIP users. So, download from the play store for free and make your video.
5: ApowerRec
ApowerREC is an effective and free screen recorder application for Android. You can get the app to paintings with audio to document something on the display screen of your Android device. Use it to record complete display in HD decision for showing a certain feature with steps in a clean way. You can hold the recorder on and the audio can be recorded alongside. This video is in 1080p resolution and you can also customize it inside the settings. You can also document with the camera to be played with the display screen recording which may be beneficial in a range of ways.
While seeking to explain an app including Maps you can show the path on the display screen and actually with the camera recording. It is available in each portrait and landscape mode. You can get all features in the floating motion panel to make it accessible to start, pause or prevent the recording. This has a characteristic of giving time before starting the recording to prep the phone. The recording does not contain any form of a watermark.
How to Record your Screen on Android Phone (using Screen Recording Feature)
You might be confused about what the feature can be. And how it will record our android screen in high-quality results. Let you know, this is the new feature of the Android 10 operating system and those users that installed Android 10 OS on their phone then they will access this feature called Screen recording.
Actually, this is the new feature and it is available for those who updated their Android software a few days ago. Moreover, you can find it in the settings. otherwise, you will need to use third-party applications to make a record. With this recorder, you can edit, customize, and show your face while recording. So let's start.
Step 1: The first step to access the screen recording, go to navigation bar or quick settings panel and in the second-page tab the Screen Recording.
Step 2: Here, you have a short description of Screen recording. And you will have three options to select for your recording. Therefore, select Media Sounds and Mic then click the Start Recording.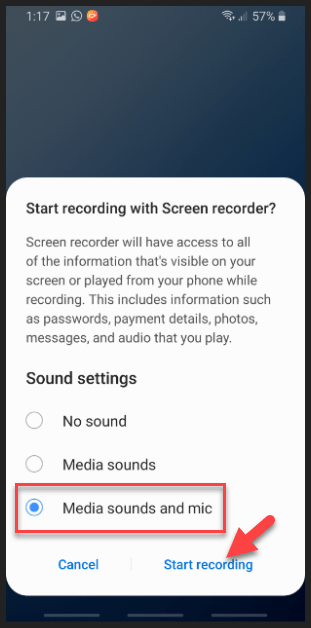 Step 3: Once you click the start recording then it will start recording your screen. Now, you can open folder, play games, streaming movies, making tutorials, and many more things you can make the record.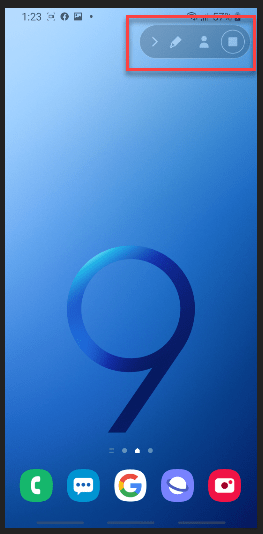 Step 4: You will have options in the recording panel. If you want to highlight the specific parts of your screen. Then click the Pencil icon and highlight it. Even you can change the pencil color.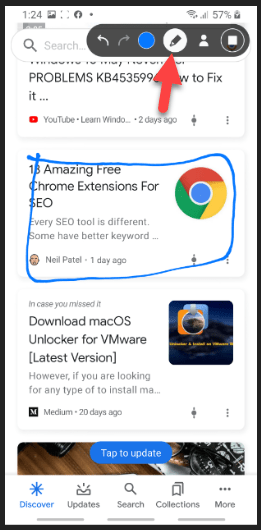 Step 5: If you want to show yourself on the recording then you can do it easily. Simply, click the User Icon. FaceCam will be needed when you are making a tutorial, playing games, and other projects that you want to show yourself.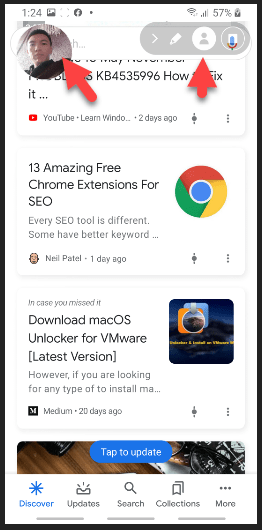 Step 6: Once your recording is finished then click the Save Icon to save your screen recording. You will find the video on your Gallery folder.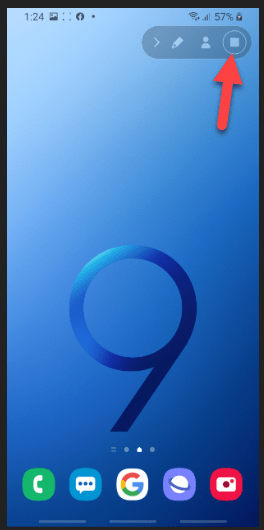 This is the easiest way to make a high-quality video without using any applications or downloading any third-party apps. So, I hope you understand and love this method to record your screen on Android phones.
Read Next:
Conclusion
Recording your android screen is the handy process if you want to start uploading a video on youtube or making tutorials for users. Instead, to use any third-party applications on your Android, it is better to follow this article. So, I hope you like the article and it works for you. Moreover, if you have any questions then feel free to ask me in the comment box.