How to Install MacOS Catalina on Android Phone? New Method
Do you think, you can install macOS Catalina on your Android Phone. although you know installing Mac operating systems on PC is the easiest method, moreover, there are some platforms that allow us to install any guest operating system including Windows OS, Mac OS, and Linux OS. But what about the Android phone or Android tablet? can you install it on any Android device? if you don't have the answer then read the article till the end.
However, Apple never allows users to install Mac operating systems on other devices like Windows, Linux or Smartphones. though you can install it on Mac computers like iMac, Mac Mini, Mac Pro, Macbook, or other Mac devices. Therefore, there are some software and applications that help you to install Mac OS Catalina on other devices.
If you want to install macOS Catalina on your Windows or Linux PC then you have virtual machines such as Virtualbox, Hyper-V, VMware Workstation, and many more. Besides that, if you are looking for the instruction to guide you on installing Mac OS on Android then you have Limbo PC Emulator App that allows you to install multiple operating systems. Even you can install Windows 10 on your Android using the Limbo PC application.
So, MacOS Catalina is the current Mac operating system that announced on WWDC (World Wide Developer Conference) in 2019. the current MacOS Catalina version is macOS Catalina 10.15.4, this OS has many new features and changes that are interesting for all users.
In case, you don't have PC and you are curious to test MacOS Catalina on your Android phone then you are in the place that will fulfill your hope. Take heed, your Android phone should support the operating system and it should be high model android having more than 64GB storage, +4 GB RAM. Otherwise, MacOS Catalina will slow down your Android performance.
Therefore, I am installing MacOS Catalina on Samsung A51 with 128GB storage and 6GB RAM. So, let's start the installation of MacOS Catalina on the Android phone.
Required Files
Convert MacOS Catalina VMDK to Qcow2 Format
There are several methods to convert VMDK files to Qcow2 format using Windows PC. But, the software I am using is the best and healthy for your PC and files. So, StarWind V2V image converter is the best free software that provides you different format conversion in just a few clicks. you can convert any virtual machine hard disk files to various formats including Qcow2.
Simply download the software and install it on your Windows PC, the installation is quite simple. to download the file you will be asked to fill a short form and enter your Email address in order to get the download link on your Email. Once you get the download link then download and install it on your PC.
Once, you complete the installation then follow the below steps to convert VMDK to Qcow2 format.
Step 1: The first step, launch StarWind V2V Converter.
Step 2: Afterward, you will need to select the location of the image you want to convert. So, click the Local File and click the Next button.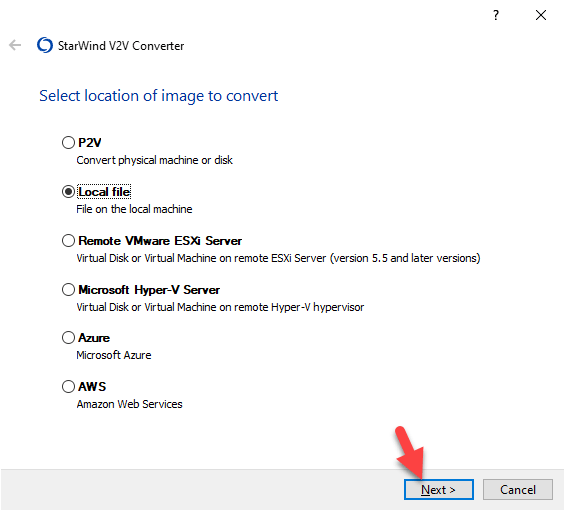 Step 3: Now, insert the file you want to convert, therefore, click the three-dot button and insert the file. after that, click the Next button.
Step 4: Select the image destination path, by default, the local file is selected, but you can change the path. then click the Next button.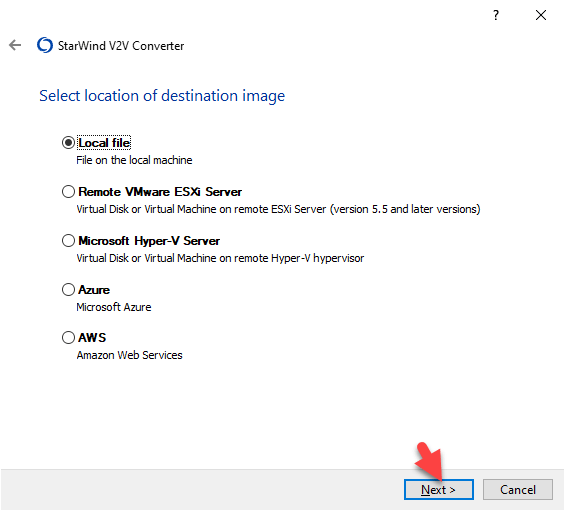 Step 5: After that, you have to select the image format, in which format you want to convert your file. therefore, select QCOW2 and click the Next button.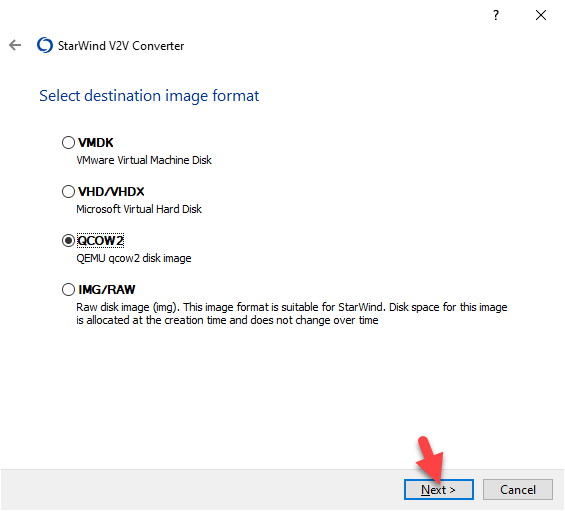 Step 6: Here, you can set the image file name and click the Convert button to start the conversion.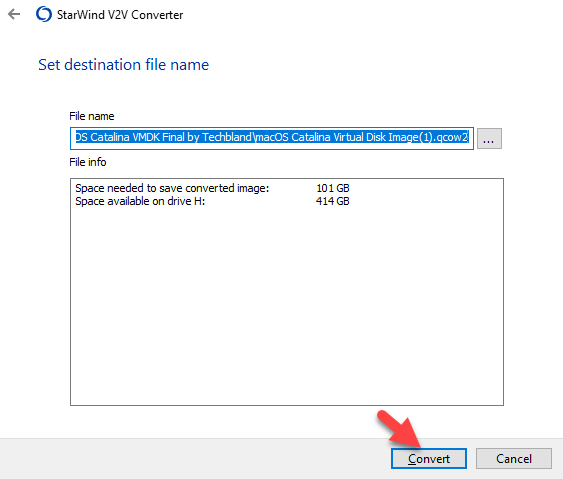 Step 7: It will take a long time to convert your file, be patient. Once the file is converted then click the Finish button.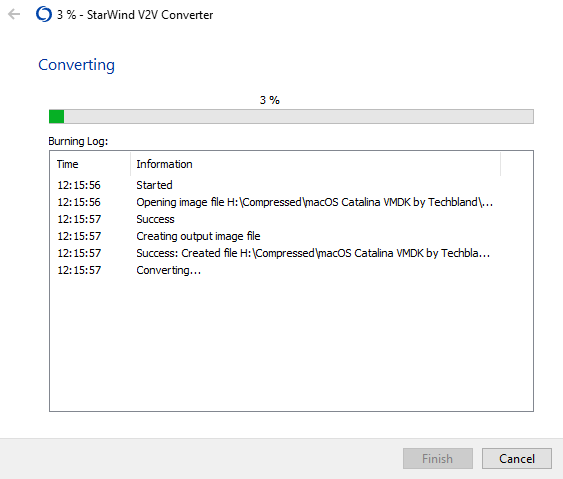 Transfer QCOW2 file to your Android Phone
Finally, you have converted the MacOS Catalina VMDK file to the MacOS Catalina QCOW2 format file. remember, this is the easy way to convert VMDK files. So, once the file is converted then you will need to transfer it to your Android phone. Simply, connect your Android phone to your Computer Via USB cable. then, make a new folder for the MacOS Catalina Qcow2 file and paste the file to the folder.
Install MacOS Catalina on Android Phone
Now, you have the Limbo PC Emulator application and MacOS Catalina QCOW2 file on your phone. So, to install macOS Catalina on Android phones follow the below steps.
Step 1: Launch the Limbo PC application on your Android.
Step 2: Select New option from the Load Machine dropdown menu and give your machine name like MacOS Catalina.and click the Create button.
Step 3: After that, On the User Interface section, select SDL for user interface and checkbox the FullScreen. Afterward, on CPU/Board select PPC for Architecture, select Mac99 for machine type, select 1 for CPU Cores and give 800 RAM memory.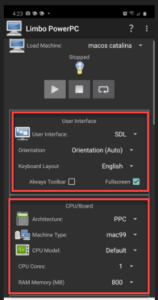 Step 4: Now, insert the MacOS Catalina Qcow2 file that you created later. Therefore, select Hard Disk A and click the dropdown menu and tab the Open option. afterward, find the image file and insert it.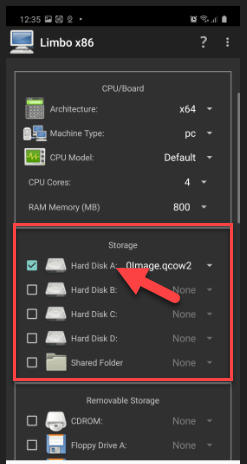 Step 5: Scroll down and on Boot Settings, select Hard disk for Boot from Device.
Step 6: After that, in the Advanced section, checkbox the High Priority option.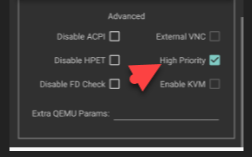 Step 7: Everything is ready to go and you set all the settings for MacOS Catalina. Now, it is time to run the operating system. Therefore, go to the top and click the Play button to install MacOS Catalina on Android Phone.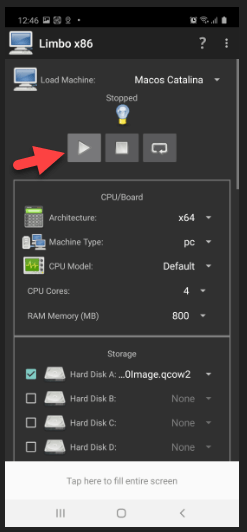 Step 8: The installation is started and you will need to wait for a while because the installation will take a lot of time.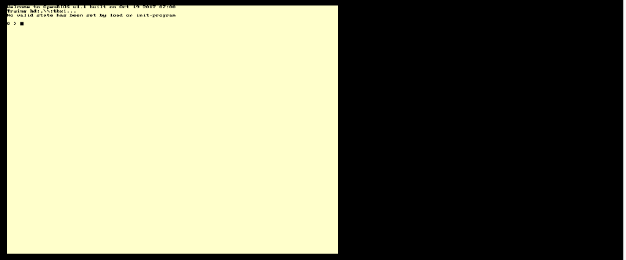 Finally, MacOS Catalina installs on Android successfully. However, it takes a lot of time but be patient and wait for the installation. In case, MacOS Catalina didn't installed on your Android then use another MacOS Catalina QCOW2 file.
Read Next:
Conclusion
Impossible says I am possible, So, nothing is impossible even installing Mac OS on Android. This was the method to install macOS Catalina on Android phone and I hope there was no problem during the installation. In case, you have any questions so ask me in the comment box.