How to Set Dynamic Wallpapers in Android Phone? New Method
You can set GIFs, Video, Live, and MP4 wallpaper on your Android phones. However, there are several apps that allow you to set live wallpapers on your mobile though without third-party software, there are no ways to set video, MP4 or GIFs wallpapers. However, having the same wallpaper, again and again, is boring and you might become tired of seeing it. Therefore, Android 10 has a new feature that allows you to set a dynamic wallpaper on your android screen. if you don't know about this feature then read this article till the end.
On March 2, 2020, Android release the new software update for android users and this software update has tons of new features and changes that look awesome. The Andriod 10 software update is available for all users who have Android 10 operating systems. perhaps, some users still didn't receive the software update notification but you can update your android software.
Android 10 new software updates have new icons and color style, smoother animations, even you can link Android phone to Windows PC, Dynamic Wallpaper, Screen recording, Kids Home, Media and Devices, even you can connect your android with other android devices.
So, in this article, I will show you how to set dynamic wallpapers in Android phone without using any android applications or third-party software. Hands down, we will use the new android 10 feature to set dynamic wallpapers in the android phone.
Do I have Dynamic Wallpaper Feature on my Android?
Fur sure, you will have dynamic screen wallpaper if you updated your android software to the latest version that released on March 2, 2020. Although this software is not in stock for all users so far, but they will receive the software update soon. However, I recommend you check for updates, in case, the update is available for you but you don't know. Or check the navigation bar, on there it will mention updating the software.
Let you know, the new software update has several new features that are better. however, Google has announced and released the first developer preview mode of Android 11 'R'. it means, Android 11 is on their way and it will be available for all users in May 2020. although the final version will be released in May or June.
What I think, it's better to update Android 10 software rather than installing Android 11, Android 11 has tons of errors and still, the error is not fixed. If you want to run Android 11 then wait for the final version and install it on your Android phone.
How to Find the Dynamic Screen Wallpaper in Android?
Once you updated your Android 10 software then you are curious to know where is the dynamic wallpaper feature. the feature is located, where you always change your wallpaper picture from the settings. have you got the point? still, you are confused then check the below list and you can find the dynamic feature.
Go to the settings.
The, tab the Wallpaper option.
Here, you will have three options like My Wallpapers, Gallery, and Wallpaper services. So tab the Wallpaper services.
So, you can see Dynamic Lock Screen option Yes! Then, this is the new feature of Android 10 software. and we will use this option to set a dynamic wallpaper on the Android screen.
What is Dynamic Wallpaper?
Dynamic wallpaper is a group of multiple pictures or animations that are set in one folder. When you use this option, then all pictures will display one by one continuously behind your phone lock screen. Actually, Dynamic wallpaper is mostly available in Mac operating systems, iPhone, and iPad. But now Android also added this feature to its users.
How to Set Dynamic Wallpapers on Android Phone?
Here, you will get all the steps to change and set dynamic wallpapers in android phone which is more interested and awesome. So, when I set dynamic wallpaper, from that time, I love my mobile and it looks awesome with dynamic wallpaper. Now, I want you to use dynamic wallpaper.
Step 1: To set dynamic lock screen wallpaper, go to the Settings.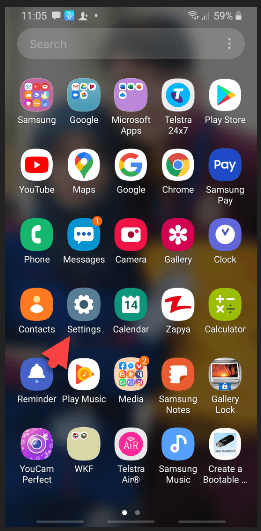 Step 2: Now, tab the Wallpaper option.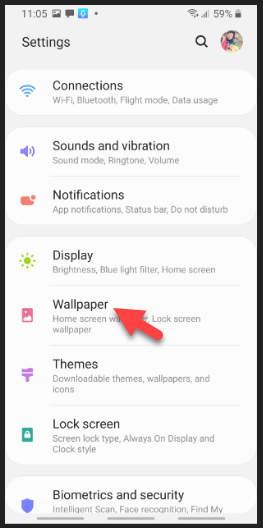 Step 3: Here, you will have three options to choose wallpaper like My Wallpaper, Gallery, and Wallpaper Services. therefore, open the Wallpaper Services.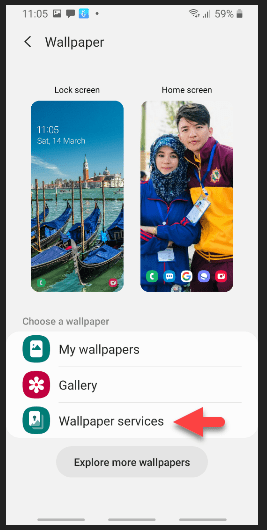 Step 4: By default, the None option is selected. Here, you need to enable the Dynamic Lock Screen option by clicking on it. Once you select it then click the Apply button.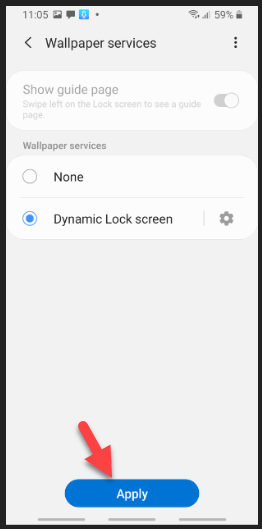 Step 5: Afterward, you will be redirected to the previous page, therefore, click the Wallpaper Services and click the setting icon located beside the Dynamic screen lock option.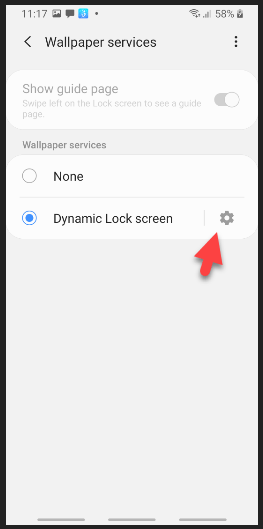 Step 6: Though you have set dynamic wallpaper, but you haven't selected the category to display on the wallpaper. Therefore, click the Select Category.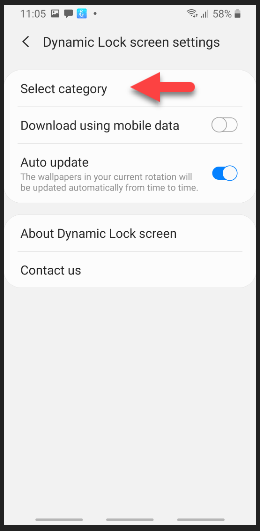 Step 7: Now, select an image set to change the image on your lock screen each time you turn on the screen. Moreover, swipe left on the lock screen to see all the images in the set. you will get updated images about every 2 weeks. Therefore, choose a category to get started. Once you select the category then it will apply on the lock screen.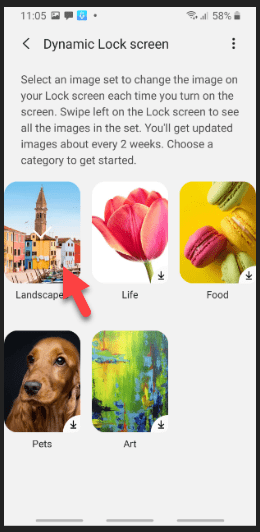 Finally, you have set dynamic wallpapers on Android phones successfully without using any applications or having confusion steps.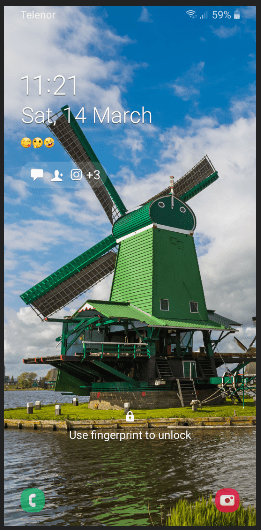 Read Next:
Conclusion
This was the easiest way to set a dynamic wallpaper in your Android phone. However, dynamic wallpaper is much better than having only one wallpaper. So, I hope you love this article though you will not find any articles on dynamic wallpaper for Android, therefore, share this article with your friends and let them enjoy the new feature.